2018: The Year in Patient Care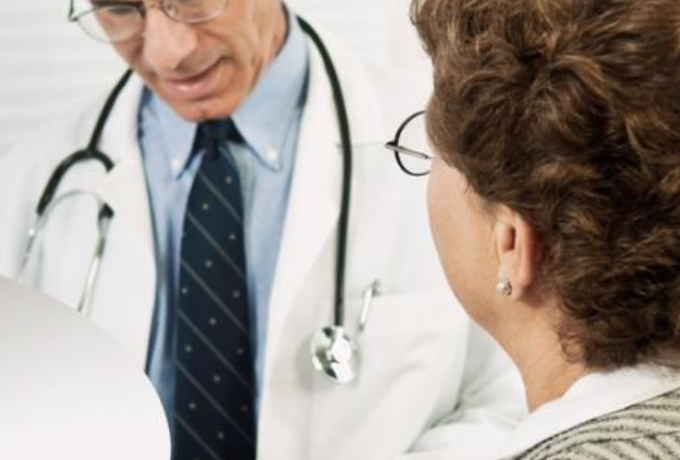 The Department of Radiology experienced rapid development throughout 2018, with clinical advances in nuclear medicine, MRI, breast imaging, pediatric radiology, and ultrasound. Additionally, key clinical collaborations with the Kidney Cancer Program, the Department of Urology, and the Pancreatic Cancer Prevention Clinic positioned the Radiology Department for continued growth.
"It's a great privilege to build on a legacy of excellence, and to use that as a foundation for reaching new milestones," said Dr. Neil M. Rofsky, Chair of Radiology. "I know we can achieve the goal of becoming a Top-10 radiology department."
In recent presentations to faculty and alumni, Dr. Rofsky highlighted the following accomplishments and honors related to the Department's mission of optimizing patient care:
New Faculty and Providers
Nine distinguished clinicians joined the Radiology faculty in 2018, as well as two physician assistants (PAs) and a clinical nurse.
"In Pediatric Radiology, we welcomed Sheena Pimpalwar, who came to us from the University of Missouri," Dr. Rofsky said. "In Abdominal Imaging, we welcomed Yee Seng Ng, who completed his residency and fellowship training at UT Southwestern, and Dave Roy, who trained with us and then returned from private practice to join our Community Radiology Division. We also brought in Frank Yu from Massachusetts General Hospital to join our Neuroradiology Division, and we welcomed Majid Chalian from the University of Virginia Hospital to our Musculoskeletal Radiology Division."
"But by far, the biggest change came in our Vascular and Interventional Radiology Division, with four new faculty members," Dr. Rofsky said. "We welcomed Peiman Habibollahi from the University of Pennsylvania, Marcin Kolber from his fellowship training at Mount Sinai Beth Israel, Dianbo Zhang from State University of New York in Syracuse, and Christine Chen from her fellowship training at the University of Virginia."
"And we were happy to have Brianna Clayton and Robert Stephenson join our team as PAs," Dr. Rofsky added. "Also, Cynthia Nguyen just joined our Department as a clinical nurse, after serving for several years as an Interventional Radiology staff nurse for our University Hospitals & Clinics."
Conferences
Dr. Rofsky noted the "vigorous set" of Clinical Grand Rounds lectures that had been offered throughout 2018, featuring a "wide range of topics and diverse presentations." Lecturers from outside UT Southwestern included the following:
Yoshimi

Anzai, M.D., Utah School of Medicine, "Value of Imaging for Patient Care Improvement"
Peter

Choyke, M.D., National Institutes of Health, "Imaging of Immune Cells in the Era of Cancer Immunotherapy"
Christine Chung, M.D., University of California – San Diego, "Ultrashort TE MRI in the Musculoskeletal System"
Kirk Frey, M.D., Ph.D., University of Michigan, "Molecular Imaging of Dementia"
Debra Gervais, M.D., Massachusetts General Hospital for Children, "Current Status of Renal Tumor Ablation"
John Lewin, M.D., Women's Imaging Center, Denver, "Contrast-Enhanced Mammography"
Andrej

Lyshchik, M.D., Ph.D., Thomas Jefferson University Hospital, "Emerging Clinical Applications of Contrast-Enhanced Ultrasound"
New Administrative Roles
Dr. Rofsky thanked several faculty members for taking on new roles and responsibilities related to patient care.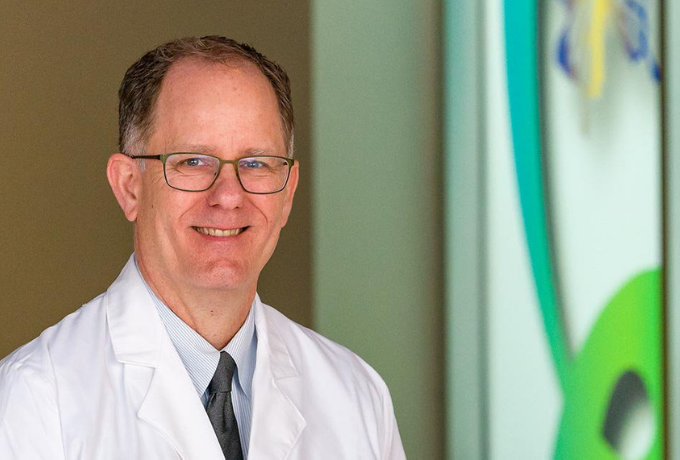 "Tim Booth became Acting Division Chief of Pediatric Radiology after Nancy Rollins was promoted to Associate Dean of Clinical Research," Dr. Rofsky said. "Tim is being assisted by Neil Fernandes, who is Co-Division Chief. Also in Pediatric Radiology, Cory Pfeifer agreed to serve as the MRI Safety Officer and Sheena Pimpalwar as Director of Pediatric Body Interventional Radiology at Children's Health."
He also thanked Dr. Harold Park for becoming Director of Vascular and Interventional Radiology at Clement's University Hospital, and Dr. Mark Reddick for assuming the same responsibility at Parkland.
"I'm also pleased to announce that Lakshmi Anathakrishnan took on the role of Medical Director of Computed Tomography at University Hospitals & Clinics and at Parkland," he said.
Finally, Dr. Rofsky thanked Dr. Marco Pinho for becoming Chief of Neuroradiology at Meadows Center.
New Roles at the State and National Levels
Dr. Rofsky noted several faculty and clinical staff who had taken on leadership roles beyond the university.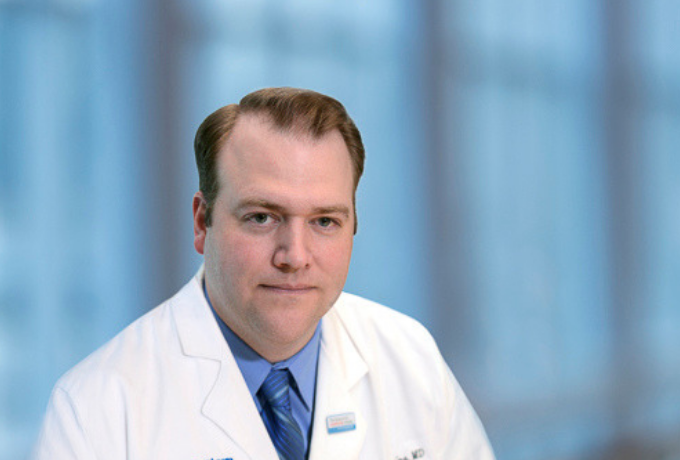 "Travis Browning is now a board member of the Epic Radiology Steering Committee," Dr. Rofsky said, "and Orhan Oz is chair of the National Institutes of Health Study Section on Clinical Molecular Imaging and Probe Development."
Jennifer Flanagan, a radiologist assistant in the Community Radiology Division, was reappointed by Gov. Greg Abbot to the Texas Baord of Medical Radiologic Technology, and Dr. Cecelia Brewington became a member of the Medicare Advisory Committee.
New Roles and Honors in Professional Societies
Dr. Rofsky thanked and congratulated the following faculty members for taking on new roles and receiving honors in professional societies and organizations:
Suhny Abbara, M.D., Inaugural Editor of Radiology: Cardiothoracic Imaging, and President, Society of Cardiovascular Computed Tomography
Timothy Booth, M.D., and

Marco Pinho, M.D., Outstanding Reviewers,

American Journal of Neuroradiology
Cecelia Brewington, M.D., Vice President, American College of Radiology (ACR) Colon Cancer Committee
Avneesh Chhabra, M.D., Mentor of Students who Received Young Investigator Awards, Radiological Society of North America
Basak Dogan, M.D., ACR Data Science Institute Breast Imaging Committee
Ivan Pedrosa, M.D., Ph.D., Treasurer, Society of Computed Body Tomography and Magnetic Resonance (SCBT-MR)
Diane Twickler, M.D.,

Daniel Costa, M.D., and

Prabhakar Rajiah, M.D., Editor's Recognition Award,

Radiology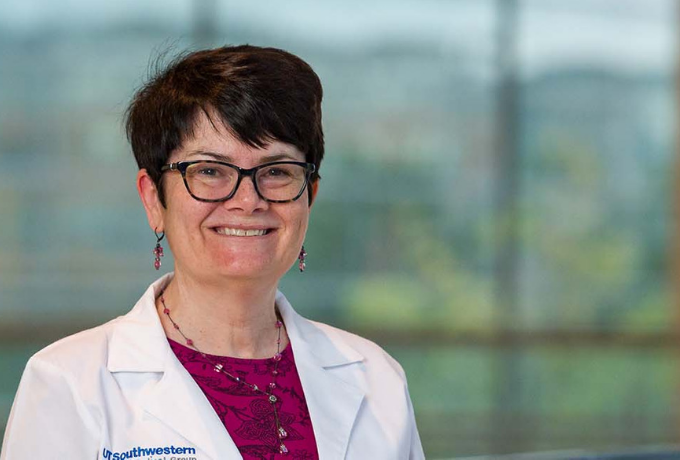 He gave special recognition to Dr. Julia Fielding, Chief of Abdominal Imaging, who was presented with the Marie Sklodowska-Curie Award for lifetime achievement by the American Association for Women Radiologists, and also inducted as a Fellow of the organization. "It was quite a wonderful moment," Dr. Rofsky said of the presentation at the organization's annual event. "It was a landmark achievement for Dr. Fielding."
Dr. Rofsky also noted six faculty members who had been inducted as Fellows of various societies:
Cecelia Brewington, M.D., American College of Radiology
Daniel Costa, M.D., SCBT-MR
Julia Fielding, M.D., American Association for Women Radiologists
Gaurav Khatri, M.D., Society of Abdominal Radiology
Ron Peshock, M.D., American Medical Informatics Association
Rathan Subramaniam, M.D., Ph.D., M.P.H., Society of Nuclear Medicine and Molecular Imaging
Increasing Workload, Yet Rising Productivity and Areas of Growth
In 2018, the Department of Radiology, through its professional service contracts with Children's Health, Parkland Health & Hospital System, and University Hospitals & Clinics, provided more than 1.16 million clinical studies — "a 2 percent increase in volume over 2017," Dr. Rofsky said. "During that same period, we had a 7 percent increase in our radiologists' productivity."
Areas of clinical growth included the following:
Breast Imaging
"Another of our wonderful new growth programs is contrast-enhanced digital mammography," Dr. Rofsky said. "It helps us in our evaluation of high-risk patients and is an alternative to MRI."
He also noted that a study is currently planned to examine the role of contrast-enhanced digital mammography in evaluating patients who are undergoing neoadjuvant chemotherapy to determine the effectiveness of their treatments.
Magnetic Resonance Imaging
Dr. Rofsky noted that Dr. Ivan Pedrosa, in his role as a co-leader of the Kidney Cancer Program, "developed a new diagnostic algorithm used with current MRI technology to interpret renal masses, allowing physicians to determine whether kidney tumors are benign or malignant without having to perform a biopsy, and that algorithm has an accuracy rate of 80 percent."
In prostate cancer, "Daniel Costa continued to lead the way with MRI-guided in-bore biopsies," Dr. Rofsky said. "What started with just a handful of cases back in 2010 has not become a program that provides approximately 1,000 scans per year."
In liver cancer, "Takeshi Yokoo developed a new protocol, called FAST Liver MRI, that allows for a comprehensive exam of the liver in just five minutes," he said.
"We continued to participate in the Pancreatic Cancer Prevention Clinic," Dr. Rofsky said. "Currently, more than 700 patients are enrolled at the clinic, and we're seeing approximately 14 new patients each week."
In pelvic floor MRI, "Gaurav Khatri is handling about five to seven pelvic exams every week," Dr. Rofsky said. "Because of his expertise, UT Southwestern is one of only a handful of institutions nationwide that specializes in the detection of pelvic floor mesh and slings using MRI."
Nuclear Medicine
The Nuclear Medicine Division recently introduced five new clinical services, including "18F Fucciclovine PET-CT to improve our evaluation of prostate tumors," Dr. Rofsky said. "To better detect coronary artery disease, we began offering cardiac PET-CT. We also started providing comprehensive gastrointestinal tract transit studies," he continued. "And we started doing DaTscan injections, which are used with along with single-photon emission computed tomography or SPECT to assess areas of the brain that control motor skills. This exam can help determine whether a patient's movement difficulty is the result of a parkinsonian syndrome or an essential tremor."
Also in 2018, UT Southwestern became the only academic medical center in the state to offer an FDA-approved expanded access program for DOTATATE therapy, a treatment for neuroendocrine tumors.
Pediatric Radiology
"This year we expanded our outpatient interventional radiology services to the Children's Health campus in Plano," Dr. Rofsky said. "And we also started offering contrast-enhanced voiding urosonography, which avoids having to expose children to the radiation associated with a traditional voiding cystourethrogram."
Ultrasound
Contrast-enhanced ultrasound was introduced across all institutions, Dr. Rofsky said. "We now have an incredibly strong position at Parkland, University Hospitals & Clinics, as well as Children's Health. We are one of only two sites in Texas offering the procedure."
Dr. Rofsky holds the Effie and Wofford Cain Distinguished Chair in Diagnostic Imaging and serves as Co-Director of Translational Research for the Advanced Imaging Research Center.