Pediatric radiology chief Rollins appointed Associate Dean of Clinical Research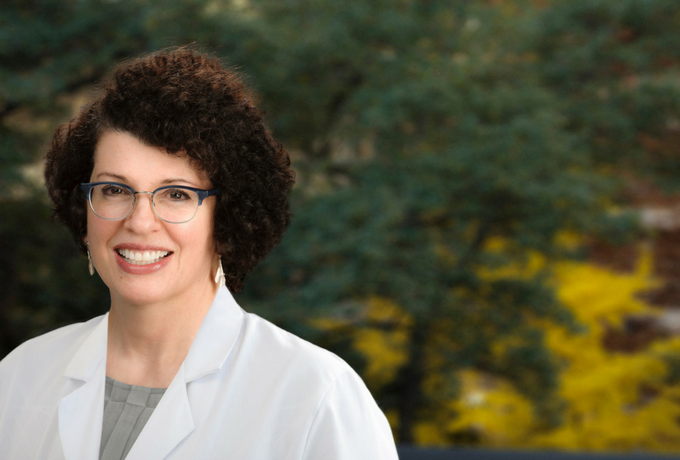 Nancy K. Rollins, M.D., has been appointed Associate Dean of Clinical Research. Dr. Rollins, a Michigan native, has a long history at UT Southwestern, having joined the faculty in 1986 after receiving her medical education at The University of Texas Medical Branch in Galveston, radiology residency training at UT Southwestern, and advanced training through fellowship programs in interventional radiology at MD Anderson in Houston and in pediatric radiology at Children's Medical Center Dallas. Dr. Rollins' talents were immediately evident and in recognition of these, she was promoted to Associate Professor of Radiology in 1992, to Professor of Radiology in 1996, and was awarded tenure in 2001. She currently holds the Charles Cameron Sprague, M.D. Chair in Medical Science.
Dr. Rollins has conducted and supervised clinical research as a principal and co-investigator including multi-center studies, and is a longstanding member of the Promotion and Tenure Committee. She has more than 90 peer-reviewed publications, has functioned as an ad hoc reviewer for NIH study sections, and has served on the editorial boards of several peer-reviewed journals. She served as the Division Director of Pediatric Radiology at Parkland and as the Medical Director of Radiology at Children's Medical Center-Dallas from 1990 to 2018, and in these positions oversaw the expansion of imaging services at multiple locations.
As Associate Dean of Clinical Research, Dr. Rollins is charged with growing clinical research, in particular, clinical trials at the university's hospitals and partner institutions. She will develop an infrastructure for clinical research, including training programs for faculty, house staff, and students, and will serve as a mentor to those seeking to utilize clinical research resources. Dr. Rollins will work closely with Sponsored Program Administration, the Institutional Review Board, and the Conflict of Interest Committee to ensure that the business side of clinical research is well integrated and functions efficiently.