JoLT-Ca/STABLEMATES Trial

The JoLT-Ca/STABLEMATES Trial is a randomized phase III study of sublobar resection (SR) versus stereotactic ablative radiotherapy (SAbR) in high-risk patients with stage I non-small cell lung cancer (NSCLC).
The primary objective of this study is to test the hypothesis that the three-year overall survival in high-risk operable patients with Stage I NSCLC is greater in patients who undergo SAbR as compared to standard sublobar resection (SR).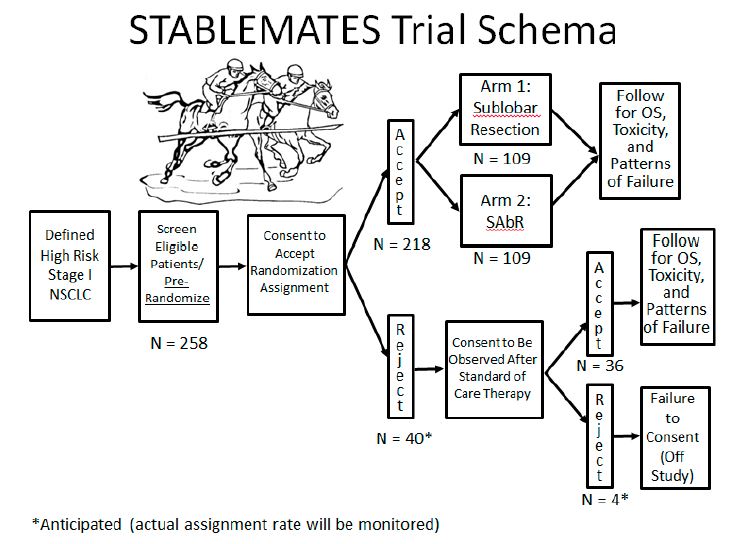 JoLT-Ca/STABLEMATES Team
Principal Investigators
Trial Administrators
RT Plan QA and Physics
Funding resource: JOLT-CA
The Joint Lung Cancer Trialist's Coalition would like to acknowledge support from Varian Medical Systems, Accuray, and Elekta. The program is administered by the Department of Radiation Oncology at UT Southwestern Medical Center.
This site is managed by the Department of Radiation Oncology, UT Southwestern Medical Center and reflects only the views of the author and is not a publication of UT Southwestern, which bears no responsibility for its content.