Pediatric Hospital Medicine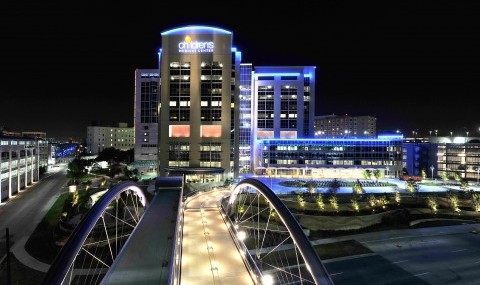 We are among the largest, and clinically busiest, pediatric hospitalist programs in the nation.
Nationally, the field of hospital medicine is relatively young, with the introduction of the term "hospitalist" in 1996 by Wachter and Goldman in a New England Journal of Medicine article. Over the past decade, the number of hospitalists and hospitals using hospitalists has grown rapidly, making it one of the fastest growing specialties in pediatrics.
The Division of Pediatric Hospital Medicine at Children's Health℠ has shown similar growth. Originating in 2002 as a single service line with five UT Southwestern pediatric faculty members, the Division has grown to 25 faculty members, covering up to 12 service lines at Children's Health℠ Dallas and Children's Health℠ Children's Medical Center Plano.
Making News
MOC Credit Provides "Sweet Cookie" Incentive for Improving Implementation
Vineeta Mittal, M.D., 2016 Amerian Board of Pediatrics Annual Report
"Our goal was to reduce unnecessary tests and treatments and develop a value-based model. People are motivated to make these changes because it's the right thing to do," Dr. Mittal said, "and getting MOC credit is a very sweet cookie to encourage them to participate."