Pediatric Genetics and Metabolism
The Division of Pediatric Genetics and Metabolism, under the direction of Ralph DeBerardinis, M.D., Ph.D., is responsible for the evaluation, diagnosis, and treatment of children with genetic disorders, including birth defects, malformation syndromes, genetically-defined developmental delays, and inborn errors of metabolism. Approximately one in four admissions to tertiary care pediatric hospitals result from conditions with a genetic basis. Although many genetic conditions are rare, there are hundreds of these diseases and they collectively account for a disproportionate amount of illness and death in children. Identifying the genetic basis of rare conditions often leads to specific treatments that dramatically improve the health of the patient.
There are three major components to the Division's mission: Patient Care, Research, and Education.
Patient Care
With a large and growing team of physicians, genetic counselors, nurse practitioners, dieticians, and social workers, we are a major regional resource for children and families with genetic diseases. Our team evaluates more than 250 patients each month with known or suspected genetic diseases. Particular strengths of our clinical program include:
We have the largest regional practice specializing in the diagnosis and treatment of children with inborn errors of metabolism.
We have several clinics specializing in malformation syndromes and genetic forms of developmental delay.
We are experts in the use and interpretation of advanced genetic diagnostics, including tests involving next-generation sequencing.
We are the only clinic in Dallas that accepts referrals from the Texas Department of Health's newborn screening program for biochemical disorders.
We have the largest regional multidisciplinary clinic to evaluate and follow children with Down syndrome.
We provide 24/7 coverage for our patients, with an M.D. Medical Geneticist on call at all times.
Learn more about the excellence of our patient care.
Research
Our clinical team is unique in that it is fully synchronized with a state-of-the-art research program in the Children's Medical Center Research Institute at UT Southwestern, a joint venture between UT Southwestern and Children's Health. Our Genetic and Metabolic Disease Program (GMDP) within the CRI is comprised of a team of scientists dedicated to identifying new genetic diseases and developing new ways to treat children with genetic disorders. We use advanced, highly efficient technologies to evaluate each patient's genetic and metabolic individuality. State-of-the-art laboratory-based approaches in cellular and molecular biology are then used to understand the precise consequences of the DNA mutations identified in our patients. Our research team is funded through federal, state and private grant support. Specific research goals within the GMDP include efforts to:
Discover new genetic causes of childhood diseases.
Understand the genetic basis of metabolic diversity and its relationship to health and disease in children.
Develop new diagnostic methods to detect genetic diseases in patients.
Develop imaging techniques to monitor metabolic states non-invasively in patients.
Establish clinical trials to assess the effect of new treatments.
Construct new disease models using genetically-modified mice, and use these models to test the effect of experimental therapies.
Learn more about our research program.
Education
We are a vital part of UT Southwestern Medical Center's mission to train medical students, residents, fellows, and allied health professionals in pediatrics, genetics, and metabolism. We teach medical students and pediatric residents throughout their training, manage an accredited residency program to train the next generation of physicians in medical genetics, and provide continuing medical education in genetics and metabolism to the Dallas-Fort Worth medical community.
Learn more about our education and training programs.
Dr. Mary Esther Carlin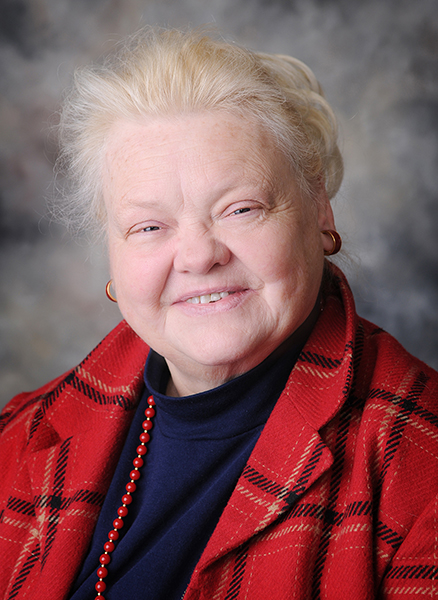 With sadness we accounce that our friend and colleague Mary Esther Carlin passed away Tuesday, October 23, 2018. Until her retirement earlier this year, Dr. Carlin served as a faculty member of the Division of Genetics and Metabolism, where many of you had a chance to interact with her and appreciate her keen intellect, sense of humor, and generosity. Garrett Gotway has composed a notice that summarizes best both Dr. Carlin's contributions and the sentiments that her death inspires in all of us:
"Dr. Carlin began and ended her career in Dallas. She started her internship and residency in Pediatrics at Children's Medical Center in 1971, before moving to the University of Miami for a residency in Neurology and fellowship in Child Development and Human Genetics. She practiced Genetics at the University of Miami until 1992, then returned to Texas and served as Director of Genetics for Columbia Hospitals until 2006. Dr. Carlin joined the Division of Genetics and Metabolism in the Department of Pediatrics at UT Southwestern in 2006, and directed a large multidisciplinary clinic in Down Syndrome serving the Dallas-Fort Worth Multiplex until her retirement earlier this year. Dr. Carlin also acted as Medical Director for several organizations, including Easter Seals of North Texas and the Institute for Medical Services at Texas Women's University.
Dr. Carlin was recognized internationally as an expert on birth defects and chromosomal disorders, especially for her work on Cri-du-Chat Syndrome and Down Syndrome. The Down Syndrome clinic at UT Southwestern and Children's was renowned for its comprehensive approach to patient care, including a unique, forward-looking approach to transitioning adolescent Down Syndrome patients into adult medical care. Dr. Carlin was an excellent teacher to medical students and post-graduate trainees in Pediatrics and Medical Genetics. Above all, she was adored by her patients and their families for her clinical expertise and her calm, caring demeanor."