Student Profile in METTL16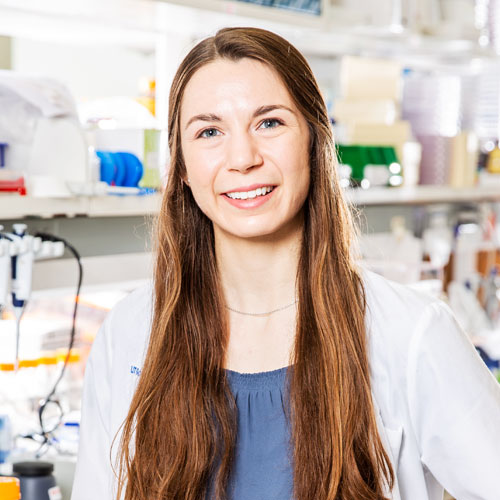 How did you become interested in science and/or research?
In high school I was lucky enough to have incredible chemistry teachers. They were the first ones to ignite my interest for understanding the world at a molecular level, and that enthusiasm for science prompted me to participate in the Freshman Research Initiative (FRI) at UT Austin. The FRI has students start independent research by the end of their freshman year. After my time in the FRI, I realized I had fallen in love with lab and proceeded to seek out additional research experiences. The thought of a single discovery helping more people than I would meet in a lifetime captivated me and is ultimately why I think science is one of the most stimulating career paths.
Please describe your research.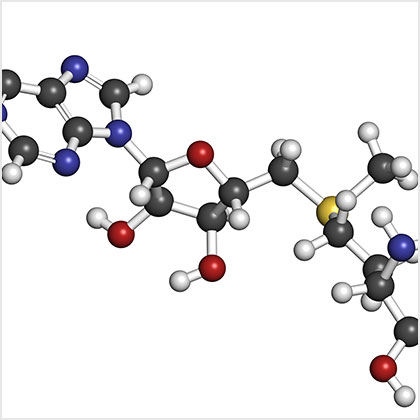 S-adenosyl methionine (SAM) is the primary methyl donor of the cell, regulating cellular function at the DNA, RNA, and protein levels. SAM is primarily produced by methionine adenosyltransferase 2A (MAT2A) in humans, which is regulated at the RNA level by an intron detention event mediated by the methyltransferase METTL16. I study how METTL16 regulates intron detention and splicing of MAT2A, which is deregulated in certain liver cancers.
Why did you choose UT Southwestern?
Growing up in the DFW metroplex, I always knew UTSW existed, but I didn't realize what a gem it was until I participated in the Summer Undergraduate Research Fellowship (SURF). The collaborative environment, state-of-the-art research facilities, and amazing faculty had me hooked. As a SURF student, PIs dedicated hours of their valuable time to meet with me and discuss science. To this day, I'm still amazed at how much time PIs make for students and how supportive the faculty and staff are.
What do you think makes the Biological Chemistry Program one of the best?
The open and collaborative environment, in combination with cutting-edge science, makes UTSW one of the top graduate programs in the country. Being able to discuss experiments with any of the faculty or students, and receive valuable feedback, makes UTSW a wonderful place to pursue a Ph.D.
What do you love about the Biological Chemistry Program?
During SURF, I noticed that students seemed genuinely happy at UTSW in what is supposed to be one of the most stressful degrees pursuable. And now, as a student, I understand why – the faculty and staff make the students a priority, and that makes all the difference in the world.
– Anna Brown Scarborough, Biological Chemistry Graduate Program