Health Resources for Learners
If you have been exposed, the first step is to complete Occupational Health's Screening form. Occupational Health will contact you with next steps.
Occupational Health Guidance for Residents and Fellows
Residents are not strictly employees but are also trainees. UT Southwestern is the Sponsoring Institution and therefore retains ultimate authority over the residents and their training programs. However, the residents are employed by the hospitals. Residents rotate through most, if not all, our training sites, sometimes in a single day at work, so a decision made at one hospital often impacts multiple institutions. Please see Occupational Health guidance specifically for residents and fellows.
If you are symptomatic, you must stay at home and call your Program Director and Occupational Health immediately. Residents should contact both the facility at which they were exposed (for contact tracing/infection prevention purposes) as well as the facility they are employed with (for decision of furlough, benefits, etc.). This must be done by the employee and not deferred to another individual.
UT Southwestern Occupational Health main line: 214-645-5300; COVID hotline: 214-786-8355
Parkland Health and Hospital System Occupational Health main line: 214-590-8121; COVID hotline: 469-419-3000
Children's Medical Center Occupational Health: 469-488-2020, 24/7
VA Medical Center Occupational Health main line: 214-857-2004, Mondays, Wednesdays, and Fridays 7:30 a.m. to 4 p.m. and Tuesdays and Thursdays 6:30 a.m. to 5:30 p.m.
Scottish Rite Occupational Health: 214-559-8496
Children's Medical Center Plano: 469-488-2020, 24/7
Texas Health Frisco (UTSW Occupational Health): 214-645-5300; COVID hotline: 214-786-8355
Texas Health Presbyterian: 214-345-2074
Residents exposed to COVID-19-positive individuals inside or outside their employment (patients, peers, relatives, or friends) must call Occupational Health even when asymptomatic. Trainees should contact both the facility at which they are exposed (for tracking and infection purposes) and the facility where they are currently employed (for employee benefits purposes).
Seeking Care from Student Health Services
Occupational Health supports learners who have been exposed to COVID-19. Student Health Services provides medical care if learners are sick.
Below are some important updates for those who need to reach our infection prevention experts, as well as instructions for how and when to seek care from Student Health Services (needs VPN to access).
Call Before Coming
Phone: 214-645-8690
Fax: 214-645-8676
studenthealth@utsouthwestern.edu
You will receive a response within four business hours.
Residents and fellows returning to the UT Southwestern campus must be cleared by UT Southwestern Occupational Health, in addition to Parkland Memorial Hospital and Children's Health, if those locations also apply.
Counseling & Mental Health
For Students
The Student Wellness and Counseling Center remains fully open via telehealth for UT Southwestern students in the Medical School, Graduate School of Biomedical Sciences, and School of Health Professions.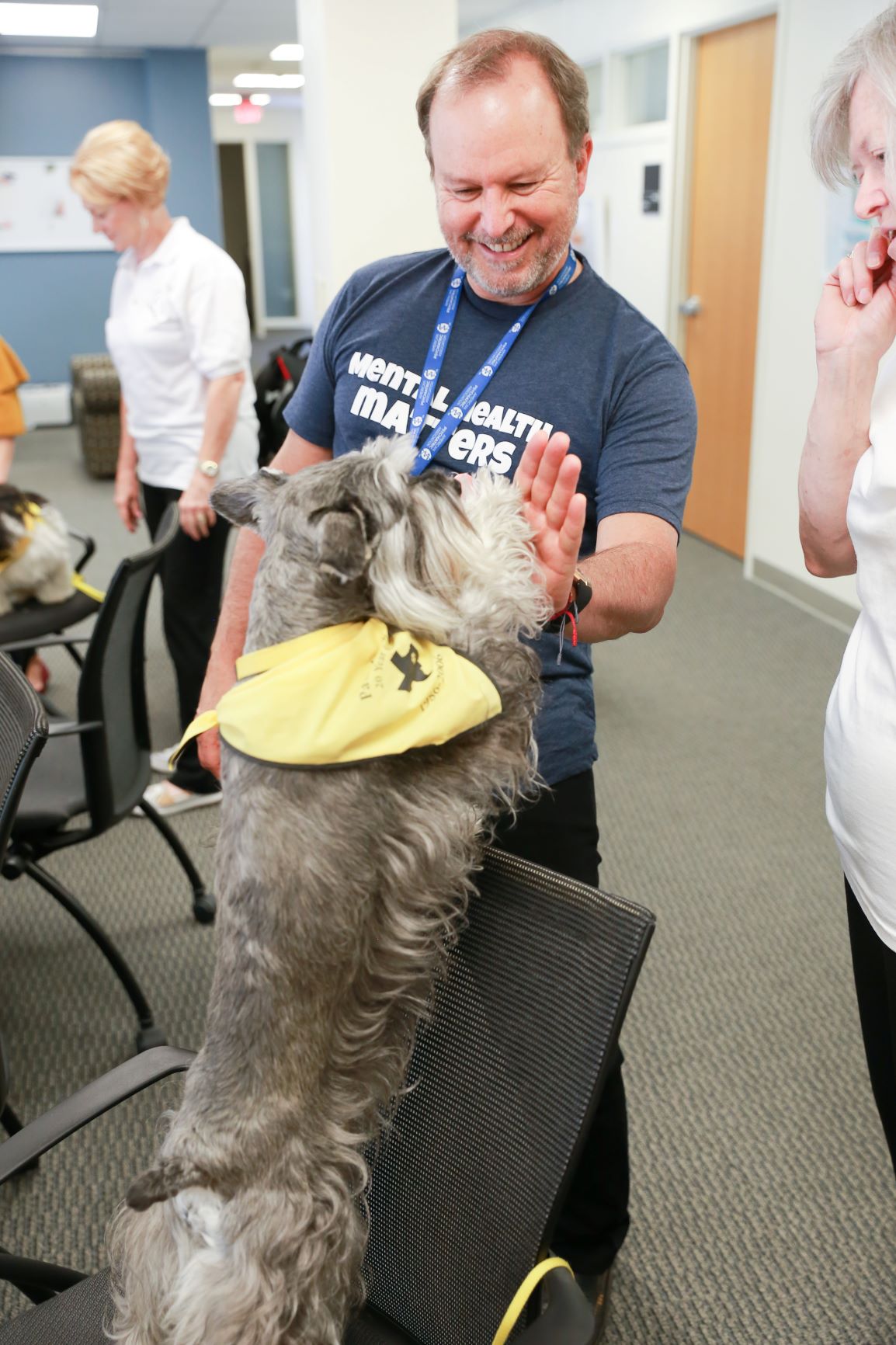 Confidential Telehealth Sessions
The confidential platform ensures sessions and documentation remain invisible and unavailable within EPIC and to anyone outside our staff.
Services
Psychotherapy
Medication evaluations/management
Stress and anxiety management
Grief counseling
Wellness and prevention
Consultation
Contact Us
If you are experiencing increased stress, anxiety, depression, burnout, or moral distress, please don't hesitate to reach out.​ Your well-being is of the utmost importance to us.
For new or follow-up student appointments, please call 214-645-8680.
For after-hours emergencies, please call 214-645-8680, and a licensed counselor will provide support and guidance at any hour. If needed, they will page the physician on-call so that we can provide direct assistance.
For Residents & Fellows
The Resident Wellness and Counseling Center provides mental health and wellness services to UT Southwestern residents and fellows. To schedule an appointment, call 214-648-9969. Please have your insurance information available when calling.
Services
Psychiatric Assessment
Medication Management
Psychotherapy
Mindfulness Training
Wellness activities
After-hours crisis management
More Resources
There is a plethora of evidence-based information and interactive platforms that can be extremely helpful:
Download the app and select "UT Southwestern" as your location

Included on their website is an informational guide, "Parent/Caregiver Guide to Helping Families Cope with the Coronavirus Disease 2019" which provides practical advice on how to talk with children about COVID-19, ways that children manifest anxiety and distress at different developmental stages, and how to help children cope.
​​Information on the psychological effects of quarantine, helping homebound children, and taking care of your family is included on the website.
We welcome ideas from you on how we can help bridge the physical distancing with forms of social connection, Zoom meetings, drop-in Zoom brief mediation sessions, or other ideas. Please know we are here for you and together we can get through this ordeal while keeping your education and wellness on track.