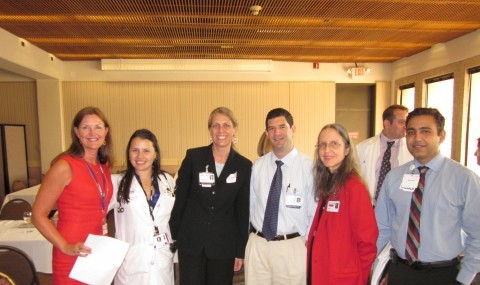 The Center for Translational Medicine's Education and Career Development programs enhance the knowledge and skills required for the performance of high-quality innovative clinical and translational research, advancing the development of trainees planning a career in or interested in contributing meaningfully to clinical or translational research. Specific program activities are closely related to career development and available for trainees formally enrolled in the program.
Education Oversight Committee
The Education Oversight Committee (EOC) is the Education and Career Development steering and oversight committee. This group establishes education program policies and processes, reviews student and mentor feedback and other training program evaluation data, reviews and develops courses, reviews and approves research practicum projects, and makes final decisions on degree completion. It has a fundamental role in the evaluation and continuous development and implementation of the program.
| Faculty Members | Staff Members |
| --- | --- |
| Keith Argenbright, M.D., Committee Chair | Harmony Hilton |
| Lina Chalak, M.D., M.S.C.S. | |
| Heidi Jacobe, M.D., M.S.C.S. | |
| Sandi Pruitt, Ph.D. | |
| Joan Reisch, Ph.D. | |
| Robert Toto, M.D. | |
| Madhukar Trivedi, M.D. | |
| Helen Yin, Ph.D. | |
| Andrew Zinn, Ph.D. | |