Junior Clinical and Translational Science KL2 Faculty Investigators
This two-year program is designed for junior faculty who show great promise toward becoming successful, independently funded clinical and translational science investigators. KL2 Scholar salary is partially supported by the KL2 grant. We support six KL2 Scholars each year for a two-year term.
Eligibility
The KL2 Scholars Program is open to applicants from broad academic clinical and translational science disciplines. Those from diverse backgrounds including underrepresented minorities, disadvantaged, and disabled individuals, are encouraged to apply.
To be considered, the applicant must:
Have a doctorate degree (e.g., M.D., Ph.D., D.O., among others)
Be a U.S. citizens or permanent resident as per NIH funding guidelines
Have a full faculty position at UT Southwestern, or our CTSA Program Partner Institutions:

Children's Health
Parkland Health
Texas Scottish Rite Hospital for Children
Southern Methodist University
Texas A&M University
Texas Health
Texas Tech University
UNT Health Science Center Ft. Worth
University of Texas at Arlington
University of Texas at Dallas
UT School of Health Professionals

Be committed to actively participate in the Program with 75% protected time for research for two consecutive years. (Note: Individuals in certain surgical specialties may request permission for reduced research time to 50% pending NIH approval.)
Have commitment from his/her sponsoring Department Chair or Center Director
Have prior clinical and translational research experience
Have a proposed research plan and identified mentors
Not be, nor have ever been, a principal investigator on an R01, R29, or subproject of a Program Project (P01), Center (P50, P60, U54) or mentored career development (K-series) grants or equivalent. R03 and R21 grants are permitted
KL2 Scholars and Alumni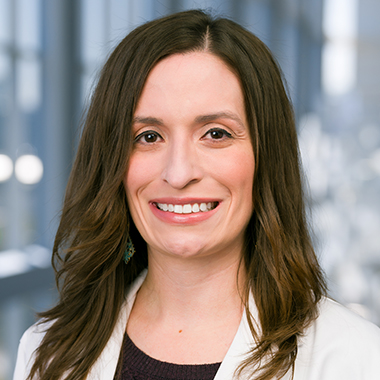 Christina Herrera, M.D., set her long-term career goal to becoming an independent investigator and leading expert on noninvasive assessment of the placenta and placental-mediated disorders. Dr. Herrera's current research focuses on the longitudinal assessment of the placenta in healthy pregnant women and pregnant women with chronic hypertension using MRI and genomic techniques with collaborators in the Departments of Radiology, Pathology, Pediatrics, and the Green Center.
Program Highlights
We expect that our KL2 Scholars will complete the program equipped with the skillset and passion to become successful, independent investigators who make contributions across the entire spectrum of clinical and translational research.
Two years with significant protected time to focus on research, publications, and grant submissions.
Emphasis on mentoring. Scholars will develop a productive relation with a mentoring team that includes the primary research mentor(s), near-peer mentors, career mentors, and Program Directors.
Customized Individual Career Development Plan. We will work with each Scholar and his/her mentors to develop a training portfolio uniquely tailored to meet the Scholar's short and long-term goals.
The Scholar will:
Develop clinical and translational research competencies through completion of required practica and core courses.

Develop an individualized educational development plan created to address each Scholar's unique educational needs and chosen career path. Required and additional potential course.

Develop critical thinking skills through small group discussions, interactive scientific presentations, and by completing written practica, manuscripts, and grant proposals.

Receive formalized coaching on scientific communication.

Develop leadership skills that are critically important for navigating clinical research process and leading multidisciplinary teams.

Use a stepwise approach to development of NIH K award applications via practical coursework and writing workshops within the CTSA.

Get intensive training and career development for transitioning from K-type to R-type awards after program completion to become independent investigators and drive the clinical research transformation as envisioned by the Office of the Provost and Dean.
Financial Support
UT Southwestern KL2 Scholars will receive 75% of their institutional base salary, up to the NIH KL2 specific salary cap ($160,000).
Additionally, KL2 Scholars will receive a budget for associated coursework, research funds including pilot awards, and access to biostatistics and epidemiological support from the UT Southwestern CTSA Program Cores.
Scholars will be supported for two years; renewal of the second year of support will depend on a year-end review of the Scholar's progress and adherence to deliverable milestones.
Program Faculty
The Scholars program has a broad base of outstanding faculty. It is co-directed by three senior faculty MPIs who have complementary strengths in the full spectrum of clinical and translational research and have long standing track records for mentoring and career development of junior research scientists.
Questions about the KL2 Scholar Program?
For more information, contact the CTSA Program via Sara.Levinson@utsouthwestern.edu.