Meet the Principal Investigator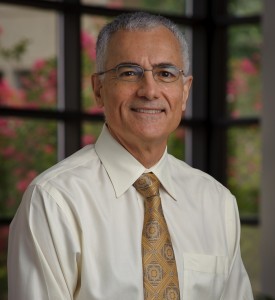 Robert D. Toto, M.D., accepted an appointment as Principal Investigator for the Center for Translational Medicine, formerly UT-STAR, in February 2011. Dr. Toto has been involved in clinical and translational research and mentoring of clinical researchers in nephrology for 25 years. As the Associate Dean for Clinical and Translational Research at the University of Texas Southwestern Medical Center, he has senior responsibility for institutional efforts to excel in clinical and translational science. Dr. Toto has a broad background in the pathophysiology, diagnosis, treatment, and prevention of chronic kidney disease, including published experience with biomarkers of kidney function and an established research program in biomarker discovery in diabetic nephropathy. He has an active laboratory and has been intimately involved in the design and conduct of Phase I clinical trials as well as several major outcomes trials in patients with chronic kidney disease, including NIH and non-federally funded trials (AASK trial, HEMO study, TREAT).
Dr. Toto also collaborates with clinical and basic scientists in mentoring budding young investigators in nephrology. He has an NIH sponsored K24 award, entitled "Mentoring Program for Clinical Researchers in Nephrology," which enables him to spend a great deal of his time mentoring nephrology fellows, junior faculty, medical students, and residents interested in careers in nephrology clinical and translational research. Dr. Toto is an active clinician with 27 years of intensive clinical experience in the detection, diagnosis, and treatment of kidney disease. He serves as Director for the Clinical and Translational Core for the George M. O'Brien Grant housed in the Nephrology Division of Internal Medicine. This grant provides additional resources for research education and training for individuals interested in patient-oriented research.
Dr. Toto served as principal investigator for the UT Southwestern K30 award until it was subsumed by the Center for Translational Medicine in 2007. After that, he served as the co-director of the Education & Career Development Key Function of the Center for Translational Medicine and for the Pilot Translational and Clinical Studies Key Function until assuming the leadership position as PI. He mentors the KL-2 clinical scholars, teaches a course entitled "Clinical Research, From Protocol to Implementation," and co-teaches a course in grant writing.
Recently, Dr. Toto published a textbook on implementation of clinical research (Clinical Research: From Proposal to Implementation, ed. McPhaul, Michael J, and Toto, Robert D. Lippincott Williams & Wilkins Philadelphia, 2011). He holds endowments for the Houston J. and Florence A. Doswell Center for the Development of New Approaches for the Treatment of Hypertension and the Mary M. Conroy Professorship in Kidney Disease.
Highlighted Publications
Intradialytic Hypertension and its Association with Endothelial Cell Dysfunction. Inrig JK, Van Buren P, Kim C, Vongpatanasin W, Povsic TJ, Toto RD, Clinical Journal of the American Society of Nephrology : CJASN, 2011 Jul; :2016-24
Bardoxolone methyl and kidney function in CKD with type 2 diabetes. Pergola PE, Raskin P, Toto RD, Meyer CJ, Huff JW, Grossman EB, Krauth M, Ruiz S, Audhya P, Christ-Schmidt H, Wittes J, Warnock DG, The New England Journal of Medicine, 2011 Jul; 365 (4):327-36
Relationship between body mass index and proteinuria in hypertensive nephrosclerosis: results from the African American Study of Kidney Disease and Hypertension (AASK) cohort. Toto RD, Greene T, Hebert LA, Hiremath L, Lea JP, Lewis JB, Pogue V, Sika M, Wang X, American Journal of Kidney Diseases : The Official Journal of the National Kidney Foundation, 2010 Nov; 56 (5):896-906