The Office of Student Diversity and Inclusion offers resources and hosts events across the UT Southwestern campus. Whether we are conducting activities, leading a workshop, hosting a luncheon, or sponsoring a speaker for a Diversity Lunch and Learn, you will find culture and diversity celebrated throughout our campus. Please explore the following examples of how we support our students on campus.
Enhancing Success Through Education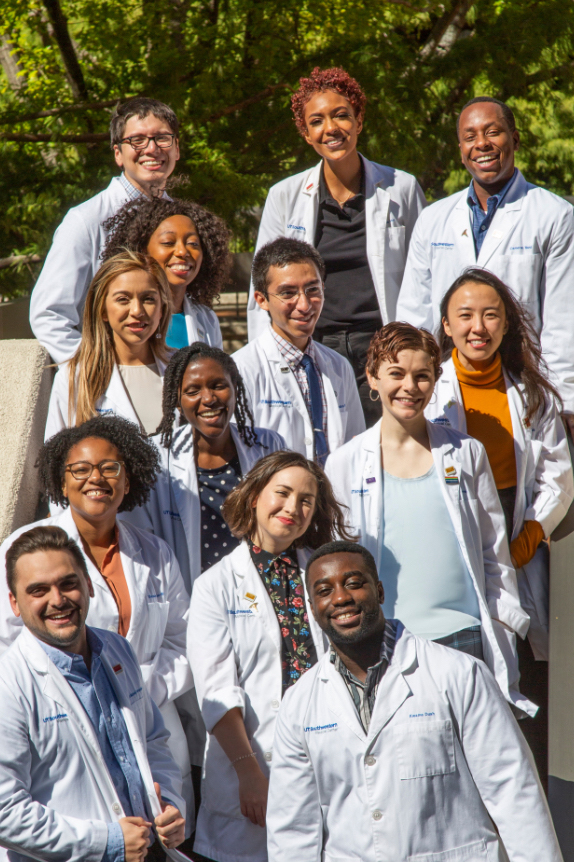 We have intentionally woven unconscious bias training into our curriculum to promote diversity and inclusion. Further, we promote learning opportunities that will contribute to student success through the following events:
Diversity Lunch and Learn Series:
Key topics:
Unconscious Bias
Imposter Syndrome
Practicing Your Faith in Health Care
Understanding Health Care Needs of the LGBTQ+ Community
Inclusion and Pride: LGBTQ+ Diversity and the Scientific Enterprise
Decoding Emotions Using Brain-Wide Spatiotemporal Dynamics
Research and Racism
Course on Health Care in Underserved Communities
Contact the office for details about educational opportunities and events.
Mentoring Support
Through the Office of Student Diversity & Inclusion, we strive to offer connection and relationship for students of diverse backgrounds with a wide variety of faculty, staff, and students. Examples of mentorship programs include Gotcha Covered Mentoring Program, M-Squared, and LGBTQ Mentoring Programs.
Underrepresented minority students currently enrolled at UT  Southwestern can take advantage of our minority mentoring program, which assists students in identifying a mentor to help guide them through their medical school years. Among other things, mentors can help:
Advise students on decisions concerning summer programs and interest groups
Advise students on professional and career issues
Broaden perspectives, expectations, and behaviors
Develop strategies for exam preparation
Identify resources for learning and career development
Support and encourage learning on an ongoing basis
Mentors serve a critical role in graduate education and they are vital in the training of the next generation of intellectual leaders. Southwestern Graduate School defines the role of a mentor as someone who will teach, train, encourage, counsel, and support a graduate student for the purpose of promoting that student's professional and personal development.
Mentorship is an essential part of health professions training. All students are assigned a faculty mentor upon the start of their program. Mentorship offers a means to foster an inclusive learning environment and empower students to become autonomous leaners. The School of Health Professions faculty mentors serve as guides to support student's professional and personal growth throughout the academic curriculum and clinical training.
How do I get a mentor?
If you are a UT Southwestern student, dawn.cureton@utsouthwestern.edu the Diversity and Inclusion Office to learn how to obtain a mentor.
Professional Development Experiences
We strive to develop programs and activities that support students in their professional and educational development to help them become the best researchers and medical professionals they can be. Below are a few examples of professional development activities the Office of Student Diversity and Inclusion offers to our students.
LGBTQ+ Support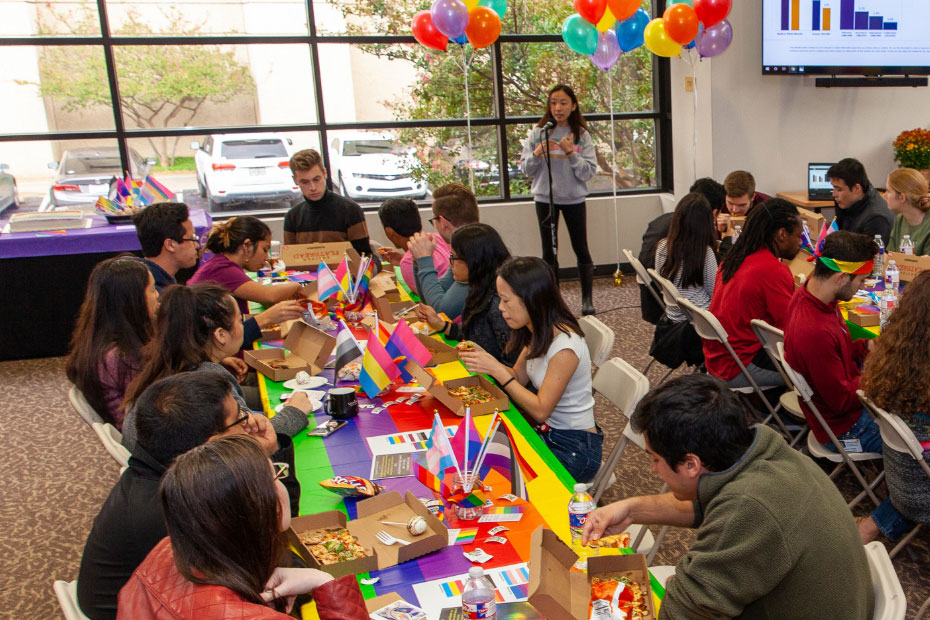 LGBTQ+ events and activities include:
National Coming Out Day Celebration
PRIDE Month Celebrations
Transgender Day of Remembrance
Pride Parade Bunch
LGBTQ+ organizations include:
Students who identify as LGBTQ+ can find an inclusive environment that is warm and welcoming, with supportive programming to enhance the student experience at UT Southwestern.
Social and Cultural Events
We always find time to add enjoyment to the students' lives with social and cultural events. Whether it's celebrating a holiday, hosting a cultural luncheon, or even just having an ice cream break, students enjoy downtime from the stressors of school.