Student Diversity and Inclusion – High School Programs
Programs Sponsored by UT Southwestern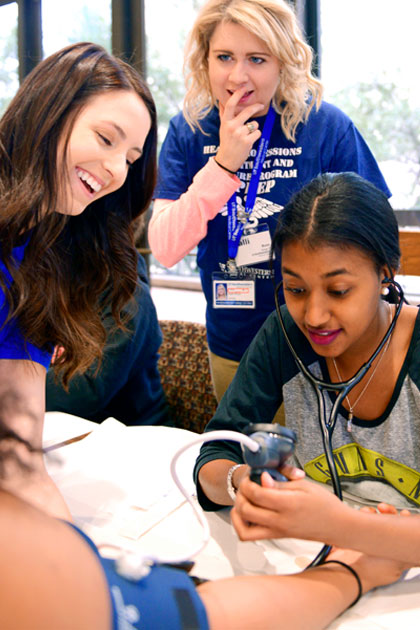 Health Professionals Recruitment Exposure Program (HPREP)
The Office of Student Diversity and Inclusion hosts HPREP annually during January and February for high school students across the DFW Metroplex. This five-week program, for 10th- through 12th-graders, exposes students to science and medicine through a variety of workshops, mentoring sessions, and hands-on activities. The program is limited to 150 students, with a high concentration of underrepresented minorities in medicine and/or economically disadvantaged individuals.
Partnership Programs
Science Teacher Access to Resources at Southwestern (STARS)
STARS provides a number of learning and enrichment opportunities for secondary science teachers and their students.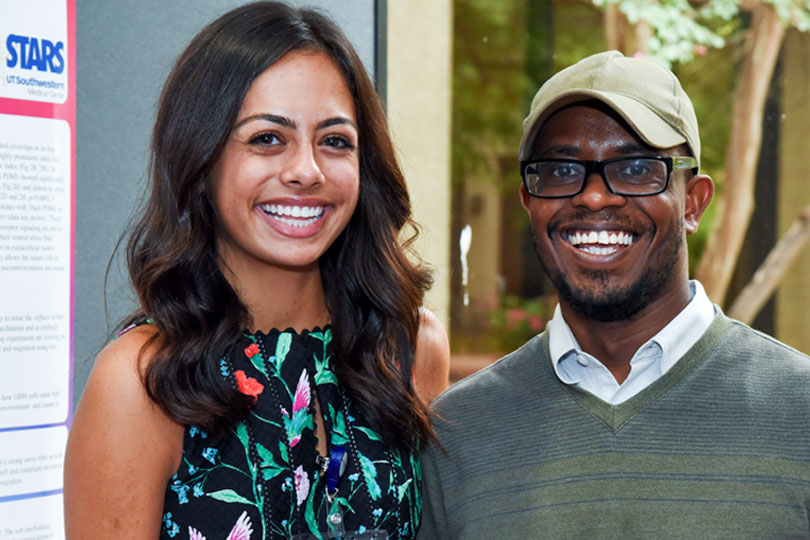 Mayor's Intern Fellows Program
The Mayor's Intern Fellows Program is an eight-week, paid summer internship program introducing students from public and charter high schools to careers and employment opportunities in industries, companies, government agencies, and nonprofits where they have expressed interest. Facilitated by nonprofit Education is Freedom, the program provides all student fellows with exemplary professional training in résumé building, interviewing, business communication, professional dress and etiquette, financial literacy, and career choices.
The Distance Learning Center STEMM Prep Project
The STEMM Prep Project is a program for underrepresented minority students who are interested in a career as a physician-scientist. These students participate in this longitudinal program over six years and have research experiences each summer beginning in high school.
Children's Health Volunteer Opportunities
The Student Volunteer Program is open to high school and college students, 16 years of age and older, interested in donating their time serving patients and families of Children's Health℠ Children's Medical Center Dallas.