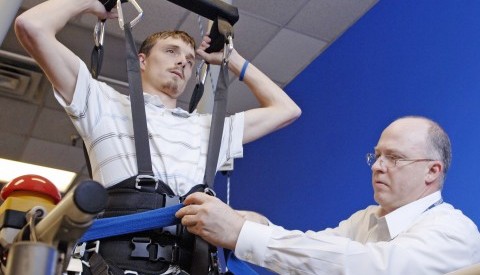 As the focus of the curriculum shifts toward the end of the second year, you'll be well prepared to integrate classroom knowledge with clinical experience. To prepare you for a career as a physical therapist, you'll complete four in-depth clinical experiences—in the summer of the second year, summer of the third year, and fall of the third year. Experiences are available in more than 200 affiliated institutions in Texas and other regions, each with its own center coordinator of clinical education.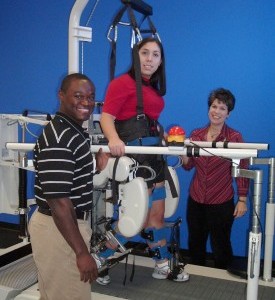 Clinical Experience I
This eight-week experience gives students the opportunity to integrate their academic knowledge with real-world clinical decision-making. Your focus will be on patient examination, evaluation, treatment planning, goal setting, and delivery of interventions.
After this initial experience, you'll return to campus for a mini-semester to hone advanced therapeutic skills, give your research presentation, and work on your professional portfolio. You'll move into your final clinical experiences with an expanded, evidence-based skill set that will help you make the most of each experience and prepare you for the future of physical therapy—direct access.
Clinical Experiences II and III
These two full-time, 8-week clinical experiences provide broad exposure to both general and specialty areas of physical therapy. The focus is on achieving entry-level performance in all aspects of patient and client management in selected practice settings. Your coordinators will assess your cognitive, affective, and psychomotor skills and use the PTMACS to assess your performance based on safe and effective practice.
Clinical Experiences IV
This full-time, 12-week, clinical experience provides entry-level performance in all aspects of patient/client management in a selected practice setting. The PT MACS is used to assess student performance based on safe and effective practice. Cognitive, affective and psychomotor skills are assessed in the clinical setting. Students gaining experience in a more specialized area of physical therapy practice are expected to meet the standards considered entry-level in that setting.