Nationally Acclaimed Curriculum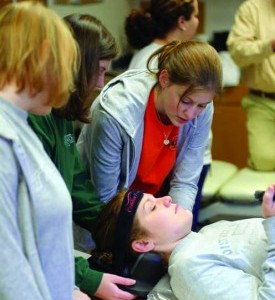 The Doctor of Physical Therapy Program's nationally accredited curriculum spans consecutive semesters over 31 months. Early in the program, the emphasis is on academic experiences that will expose you to theory and skills in the basic, clinical, and professional sciences—balanced with mentored clinical practice. After successfully completing your course work, you'll participate in four hands-on clinical internships. Students also have the opportunity for membership in the American Physical Therapy Association.
After graduation, you'll be eligible and qualified to sit for the licensing examination in any state.
We've sequenced the curriculum to create an effective and efficient path for learning. All of the courses in a given semester are prerequisites for the courses that follow in the next semester. Some sequencing may change from year to year without notice. For detailed course descriptions, please view our catalog.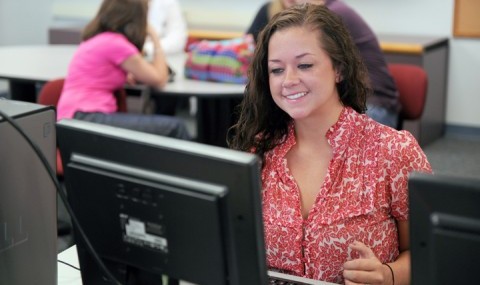 Degree Plan Graduation Requirements
To graduate from the Doctor of Physical Therapy Program, a candidate must:
Demonstrate a high order of scholarly achievement in Physical Therapy, including appropriate research and professional competencies. (The program's Student Progress Committee determines whether adequate mastery has been acquired.)

Complete satisfactorily a minimum of 96 semester hours in the UT Southwestern School of Health Professions.

Discharge all financial obligations to the medical center. (In the event of nonpayment, the Dean may take one or more actions: a) deny readmission; b) withhold the student's grades and official transcript; and c) withhold the degree to which the student would otherwise be entitled.)

Maintain at least a 3.0 cumulative grade point average with no academic deficiencies or incompletes.

Complete the academic requirements listed in the degree plan—including completion of any academic deficiencies in prerequisite courses, by the times stated in the student's official letter of acceptance—and submit official documentation of successful completion to the Office of the Registrar.

Complete all required courses in the degree plan according to student guidelines. All courses must be completed with a grade of C or higher (see special requirements). However, guidelines for cumulative grade point average must also be maintained. (P for Pass/Fail courses), receive practical evaluations reflecting an acceptable level of performance and professional conduct, and successfully complete all clinical affiliations.

Complete all requirements for graduation within 5 consecutive years of the original date of matriculation.