Application and Admissions
Application Period: July 1 to November 1
Cost to apply is $155.
PTCAS charges $155 to apply to the first program and $60 for each additional program.
COVID-19 Admissions Updates
Due to COVID-19 precautions the following changes to our admissions process are in place:
Tours:

Please check out this virtual tour

of our campus and call for an in-person tour.

Interviews:

Interviews are in the planning stages for late 2022 or early 2023. Should you be selected, you will receive an invitation for an interview via email. Applicants

meet with faculty and current students during the interview process.

GRE

: The GRE is still required. You may choose the Test at Home Option if you prefer.

Observation

Requirement

:

We recognize that planned observation experiences have been disrupted for many applicants.

Therefore, a

pplications will be reviewed individually to determine if the applicant has

sufficiently investigated the profession to

have a realistic understanding

and demonstrate commitment to the field of physical therapy.
Important Dates
July 1: Applications Open
November 1 at 10:59 p.m. Central Time: Application Deadline – all materials due at PTCAS
May: New class each year begins its studies
Due to the large volume of applications, we encourage applicants to submit all materials well in advance of the deadline. Visit PTCAS to apply and check your application status.
GRE Code
UT Southwestern Medical Center's institutional and departmental GRE Code is 6686.
Equal Opportunity
We welcome applications regardless of race, color, national origin, religion, sex, age, veteran status, or disability. Read our Non-Discrimination Policy.
Requirements
To be considered for our Doctor of Physical Therapy Program, students must:
Complete a baccalaureate degree in any field at a

regionally accredited US or Canadian institution

Earn a recommended cumulative GPA of 3.0 or higher on a 4.0 scale
Complete and submit an online application with PTCAS between July 1 and November 1. The application will require:

At least three letters of recommendation (see online application)
Your Graduate Record Examination (GRE) scores
TOEFL scores if you're an international student (see additional requirements for international students)

Earn 44 hours of credit in the prerequisite courses with a grade of "C" or higher before entering the program
Holistic Applicant Evaluation
Each year, we receive more than 900 completed applications for approximately 43 spots. As you prepare your online application, your goal should be to demonstrate that you are ready to handle the demands of the curriculum.
The Admissions Committee evaluates each applicant as a whole and takes a broad range of factors into consideration when evaluating students, including:
Quality and quantity of academic preparation
Letters of recommendation
Exposure to physical therapy
Community service activities (reflected in your application materials and statements)
In-Person Interviews
Once we review all the applications, the next step is our interview process, which occurs in late 2022 or early 2023. Applicants who are chosen for an interview will participate in a group interview with three or four other applicants. You also will meet with current students and take a campus tour. You don't need to prepare anything in advance, but it is helpful to bring an updated transcript in case there are questions about any of your classes.
Acceptance Decisions
After each interview day, our Admissions Committee will make acceptance decisions and notify both members and alternates for the incoming class.
Scholarship Opportunities
Each year, the Physical Therapy program has the opportunity to award substantial scholarship funding to approximately 40% of the class. This scholarship opportunity significantly reduces student debt over the course of the professional program. Scholarships opportunities include:
In-state tuition wavier for highly qualified out-of-state applicants
Recognition of academic merit, diversity, and community service
Assistance based on financial need
We will provide more information about scholarship opportunities and the qualifications during the application and admissions process.
Information Sessions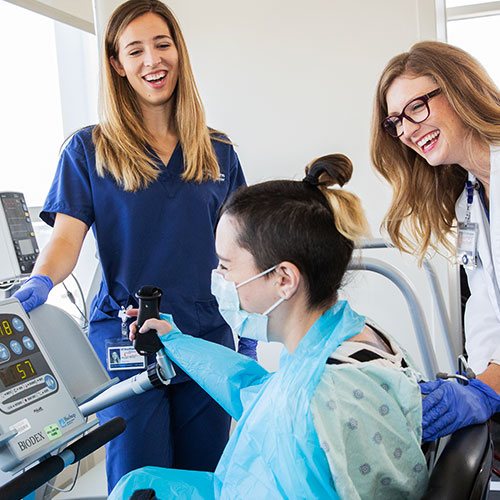 We recently held a virtual information session, a link to the recording is at the bottom of this page.
If you're ready to learn more about UT Southwestern's Doctor of Physical Therapy Program, we invite you to visit us for a personalized information session. We can get to know each other and you'll learn more about:
Physical therapy as a profession
Strengths of our program
How to apply
For more information, pt.sshp@utsouthwestern.edu us or call 214-648-1551.