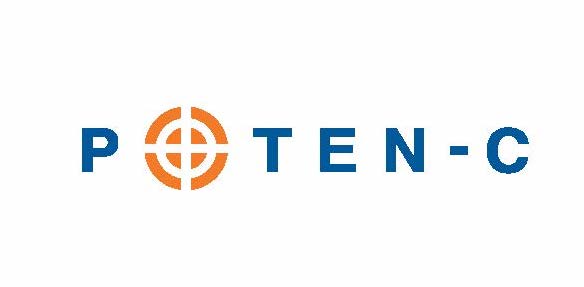 A phase II randomized controlled trial of stereotactic ablative body radiotherapy (SAbR) and rectal SpaceOAR® with or without neurovascular sparing for erectile function preservation in localized prostate cancer.
The Trial
The POTEN-C Trial (Prostate Oncologic Therapy Ensuring Neurovascular Conservation) is a phase II randomized multi-center trial that will evaluate whether two-year sexual quality of life (measured by the EPIC battery sexual domain) will be improved by a dose-painted sparing of neurovascular elements technique aided by use of rectal SpaceOAR during SAbR.>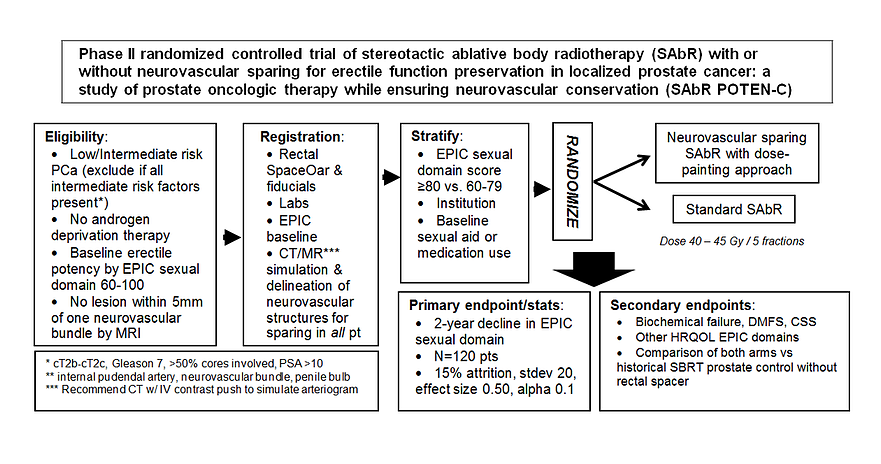 POTEN-C Trial Team
PI: Neil B. Desai, M.D., UT Southwestern Medical Center
Physics: Yulong Yan, Ph.D., UT Southwestern Medical Center
Research Coordinator: Sarah Hardee Neufeld
The POTEN-C group would like to acknowledge support from Boston Scientific. The program is administered by the Department of Radiation Oncology at UT Southwestern Medical Center.