Emeritus Chairs of Obstetrics and Gynecology
Since its founding in 1943, the Department of Obstetrics and Gynecology has had six permanent chairs — four of whom had been acting/interim chairs.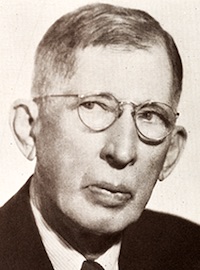 Officially, the Department's first chair was community gynecologist, Elbert Dunlap, M.D., who had been a professor at Baylor College of Medicine before its move to Houston. Although he held the position from July through October 1943, his role was more that of an acting or interim chair while the medical school searched for a permanent, full-time departmental leader.
Dr. Dunlap transferred the Ob/Gyn teaching program from Baylor to Southwestern, maintaining continuity for the former Baylor medical students who remained in Dallas and enrolled in the newly formed Southwestern Medical College. Like many of the faculty at the medical school during this period, he was unpaid and part time. His compensation was his title — emeritus professor.
Even after a permanent chair was found, Dr. Dunlap remained on the faculty. Like the other volunteer faculty (a total of 17 gynecologists and 19 obstetricians), he taught the clinical sciences, leaving the permanent chair to handle didactics and ward teaching rounds.
Although Dr. Dunlap was technically first, the Department traces its heritage to the leadership of the chairs who followed him. They created and built the Department from the ground up.
Chair: November 1, 1943–June 30, 1955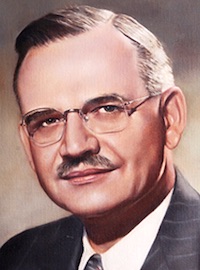 Dr. Mengert defined the organizational structure of the Department of Obstetrics and Gynecology at Southwestern Medical College. As the first Chief of Obstetrics and Gynecology at Parkland Hospital, he united the disciplines of obstetrics and gynecology into a single specialty and modified the protocols for treating several gynecological and obstetrical disorders, including toxemia of pregnancy and cervical cancer. He received certification for the obstetrics and gynecology residency program and conducted the first documented clinical research studies. Along with illustrator Ruth Maxwell Sanders, he published the medical textbook, Postgraduate Obstetrics.
Chair: September 1, 1955 – August 31, 1970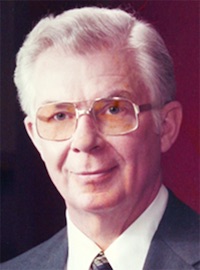 Dr. Pritchard rebuilt the Department of Obstetrics and Gynecology, attracting students and faculty who were committed to his evidence-based approach to reproductive medicine. A pioneer in the study of hematological changes during pregnancy, he introduced magnesium sulfate to the treatment of the convulsions associated with eclampsia (toxemia of pregnancy) — ending forever the use of morphine. He was the architect of the Maternal Health and Family Planning Program in Dallas and brought the premier obstetrical textbook, Williams Obstetrics, to UT Southwestern from Johns Hopkins.
Chair: September 1, 1970 – December 31, 1976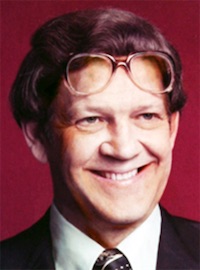 Under Dr. MacDonald's leadership, the first high-risk antepartum ward opened, an obstetrical ultrasound unit was established, and a program to treat the victims of sexual assault was instituted at Parkland Hospital. The Department also opened a private faculty consulting service nearby. Research continued on the role of estrogen and other hormones in pregnancy under the auspices of the Center for Reproductive Biology Sciences (later the Cecil H. and Ida Green Center for Reproductive Biology Sciences). And, fellowship programs were created in the American Board of Obstetrics and Gynecology subspecialties of maternal-fetal medicine and reproductive endocrinology and infertility.
Chair: June 1, 1977 – May 31, 1983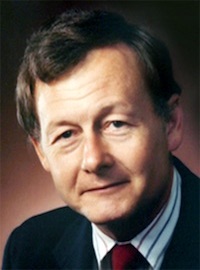 Dr. Gant added genetic counseling to patient services that already included prenatal care and diagnosis; and postpartum, contraceptive, and well-woman care. Parkland services were taxed as annual deliveries went from 8,620 to 11,244 and outpatient visits climbed to 270,000. This volume, together with 12,000 private-patient visits, provided fertile ground for research and trainee education. An American Board of Obstetrics and Gynecology gynecologic oncology fellowship program was added to the postgraduate curriculum. And, business operations were automated in response to the administrative challenges of large multi-project federal grants.
Chair: September 1, 1983 – December 31, 2004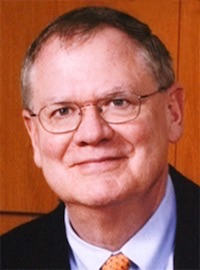 Dr. Cunningham oversaw an expansion of Parkland services and the development of a viable University private practice. He added the new subspecialty, female pelvic medicine and reconstructive surgery (urogynecology), along with its fellowship program. Under his leadership, the Parkland residency program increased to 63 positions and later was combined with the St. Paul residency to form the largest Ob/Gyn residency in the United States. Clinical and basic research flourished as the Department was invited to join several multi-center research consortia. Taking the baton from Dr. Pritchard, he became principal author/editor of Williams Obstetrics and published the 18th – 21st editions while chair.
Since January 2005, the Department of Obstetrics and Gynecology has been led by Steven L. Bloom, M.D. — first as interim and then as permanent chair.