The clinical programs of the Department of Obstetrics and Gynecology are consistently ranked among the best in the United States. We are acknowledged for our contributions in both gynecology and obstetrics, and for our commitment to the compassionate delivery of quality patient care to women of all ages.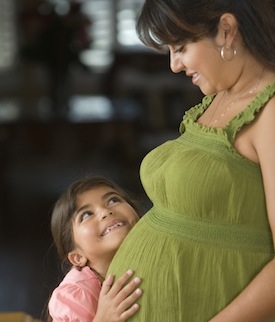 With clinical practices in the UT Southwestern Medical Center's University Hospitals and Clinics, the Dallas County Parkland Health & Hospital System, and Children's Health℠ Children's Medical Center Dallas and Children's Plano, and with more than 350,000 outpatient visits annually, we reach women across all ages, socioeconomic strata and ethnicity, underscoring our fundamental belief that both private and public clinical services can and must be done well.
History
The Department of Obstetrics and Gynecology was born in 1943 with the founding of Southwestern Medical College by a group of civic leaders and former faculty from Baylor University College of Medicine in Dallas. We had one faculty member, the chair, and a part-time secretary. Today as in 1943 a sense of community and family pervades. People are our strongest asset, and their loyalty and longevity have built the Department. From physician, to scientist, to support staff – everyone has had a role to play in our history.
A Few Facts
The Department is one of the largest in the United States, with more than 100 faculty members, 72 residents, and 18 fellows.
The Department participates in undergraduate medical education in every year of medical school, with major efforts during the third and fourth years.
Approximately one out of every 80 Ob/Gyn residents in the United States trains at UT Southwestern.
Our faculty members have authored several major textbooks, including Williams Obstetrics, Williams Gynecology, and Essential Reproductive Medicine.
Our Mission and Goals
The mission of the Department of Obstetrics and Gynecology is to:
Provide outstanding patient care to improve the health and well-being of our community and serve as a referral center for obstetrics and gynecology and its subspecialties
Create an educational environment that stimulates and challenges our students, residents, fellows, and ourselves to understand the fundamentals of our specialty and to critically analyze new evidence as it emerges
Conduct research that makes significant contributions to the body of knowledge of obstetrics, gynecology, and female reproductive biology through clinical and basic investigation to inform clinical care