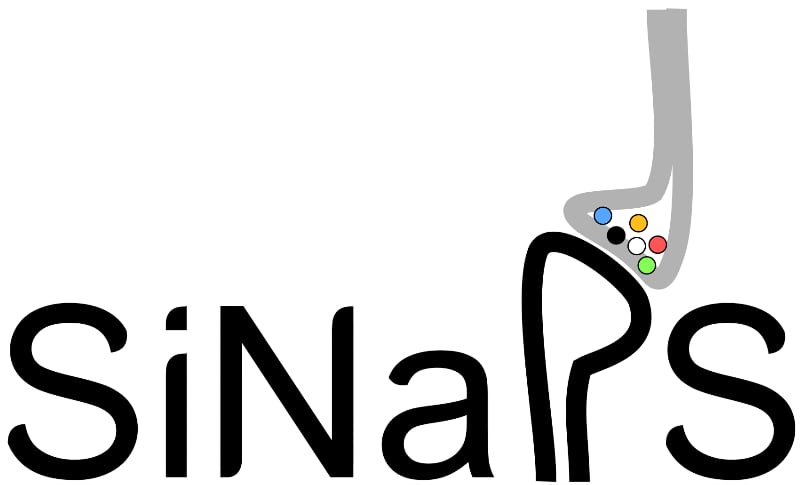 Seminars in Neuroscience, a Postdoc Series
The UT Southwestern Neuroscience Department and the Peter O'Donnell Brain Institute announce a postdoc operated seminar series named Seminars in Neuroscience, a Postdoc Series or "SiNaPS".
The goals of this seminar series are to invite talented postdocs with complete stories to share their research with the Neuroscience community at UT Southwestern, while networking with colleagues in the field.
SiNaPS at UT Southwestern highlights the most exciting research carried out by postdocs around the globe. The selected speakers will have the option of giving their seminar virtually or coming to UTSW for an in-person visit; all speakers will receive an honorarium. Travel, meals, and hotel accommodations will be covered for all in-person speakers. We welcome applications from a diversity of excellent neuroscientists on track to consider starting their own labs, and strongly encourage applications from women and underrepresented minorities. We are committed to our mission of equity within our seminar series.
For the 2021-2022 Academic School Year Fall series, candidates interested in presenting at SiNaPS can submit their applications and email an updated CV by August 10, 2021. Successful candidates will not only get an opportunity to present their work to the UTSW Neuroscience community, but will also be able to network individually with the faculty members in one-to-one meetings. The speakers are also encouraged to discuss their career and research with students/postdocs in a separate session.
2020-2021 Seminar Series Speakers
November 10th 2020
Ewoud Schmidt, Ph.D.
Franck Polleux Lab, Columbia University
Humanizing the mouse brain: reorganizing cortical circuits through modified synaptic development
December 8th 2020
Hirofumi Fujita, M.D., Ph.D.
Sascha du Lac Lab, John Hopkins University
Cerebellar circuits for motor and nonmotor functions.
January 26th 2021
Laura Pellegrini, Ph.D.
Madeline Lancaster Lab, Cambridge, MRC, UK
Choroid plexus organoids with cerebrospinal fluid: exploring drug and pathogen entry to the brain
February 2nd 2021
Natali L. Chanaday, Ph.D.
Ege Kavalali Lab, Vanderbilt University
Atypical pathways regulating spontaneous neurotransmission
February 23rd 2021
Morgan Wirthlin, Ph.D.
Andreas Pfenning Lab, Carnegie Mellon University
The Regulatory Genomic Evolution of Fine-Motor Behavior
March 30th 2021
André Sousa, Ph.D.
Nenad Sestan Lab Yale University
Human brain development and evolution: insights from functional genomics
April 13th 2021
Biao Qiu, Ph.D.
Olga Boudker Lab Weill Cornell Medicine
Cryo-EM structures of EAAT3 visualized coupled substrate, sodium, and proton binding and transport
Current Committee Members
Devin Merullo, Ph.D.
Jeong Joo Kim, Ph.D.
Nitin Khandelwal, Ph.D.
Theresa Pohlkamp, Ph.D.
Yuxiang Liu, Ph.D.
Joseph Terranova, Ph.D.
Mantre Dehnad, M.D.
Alumni Committee Members
Christine Ochoa Escamilla, Ph.D.