UTSW Graduate student and Postdoctoral-Coordinated Research seminar series (GPCRs)
The GPCRs is a seminar series within the Neuroscience seminar series organized by the graduate students and postdocs at UTSW with support from the Neuroscience Department and Peter O'Donnell Brain Institute. Students and postdocs identify, invite, and host an accomplished scientist in the field of Neuroscience. They help organize the schedule, which includes individual meetings with faculty and students/postdocs, as well as an informal discussion with the speaker about their experiences as a scientist. The goal of the program is to empower the students and postdocs with leadership and networking opportunities that foster their growth as scientists and engagement with the larger Neuroscience community.
Invited speakers
March 23, 2021 (Inaugural speaker)
Paola Arlotta, Ph.D.
Harvard University
Understanding Human Brain Development and Disease: from embryos to organoids
May 10, 2022
Fred "Rusty" Gage, Ph.D.
Salk Institute
Cell and Molecular Links to Age-related Neurodegenerative Disease
April 18, 2023
Li-Huei Tsai, Ph.D.
MIT
Using multi-omic dissection of human brain tissue and iPSC-derived brain cell models to understand the pathophysiology of Alzheimer's disease.
2024
Tirin Moore, Ph.D.
Stanford
Title TBD
Co-hosted with TAAAS (The Association of African American Scientists)

Photos from Events
Li-Huei Tsai, Ph.D. on April 18, 2023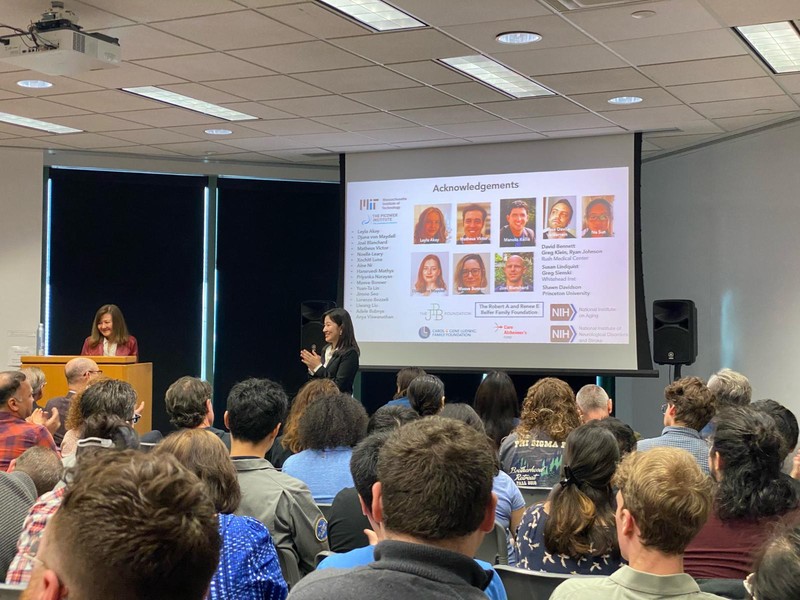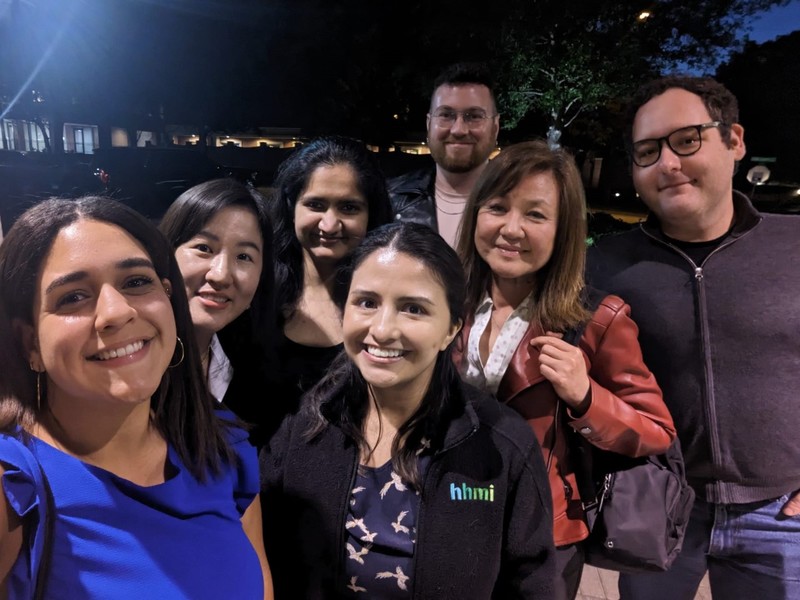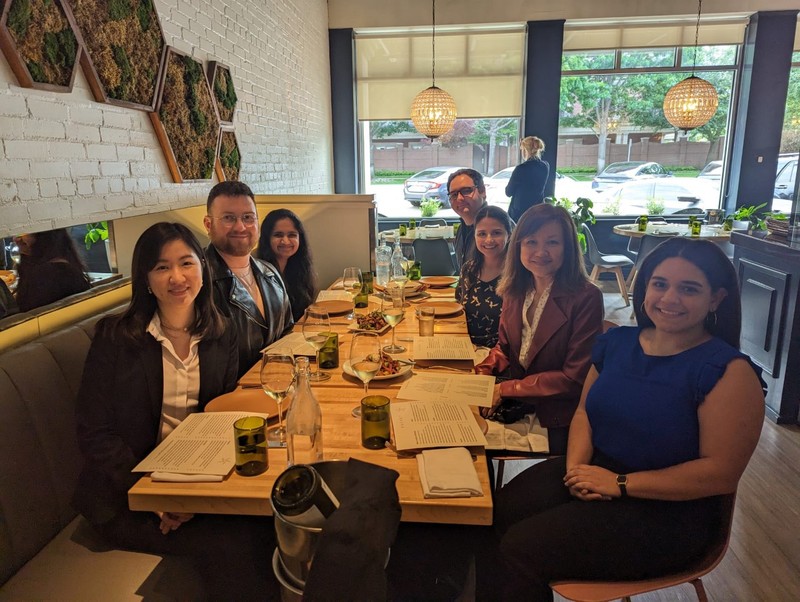 Current Committee Members
Therese Koch
Harshida Pancholi
Seonhye Park
Yuxiang Liu, Ph.D.
Alumni Committee Members
WenMai Wong, Ph.D.
Mark Landy, Ph.D.
Interested in joining? Please contact the faculty mentor, Helen Lai (helen.lai@utsouthwestern.edu).