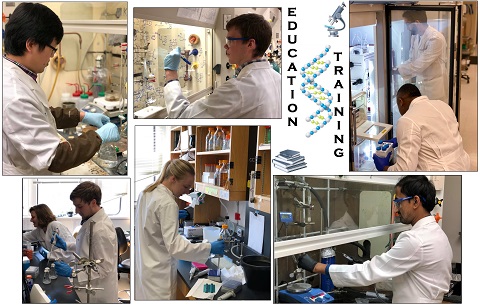 The Biological Chemistry and Organic Chemistry Graduate Programs provide state-of-the-art training in biochemistry, synthetic organic chemistry, and molecular biology to prepare students to make significant research contributions at this interface of chemistry and biology.
Postdoctoral Researchers
Candidates should contact faculty members directly with curriculum vitae and three references. Support is available for selected postdoctoral researchers through the Sara and Frank McKnight Fellowships.
Molecule of the Year Award Recipients
| | | | |
| --- | --- | --- | --- |
| Year | Recipients | Molecule | Topic |
| 2021 | Jet Tsien and Yangyang Yang, Ph.D. | Bpin BCP | This bench-stable solid compound represents a general precursor to modularly access more sophisticated BCPs. |
| 2020 | Aloysus Lawong and Suraksha Gahalawat, Ph.D. | ALCHM3 | A novel tetrazole with antimalarial activity targeting heme polymerization. |
| 2019 | Juan Manuel Povedano Selfa, Ph.D. and Rameshu Rallabandi, Ph.D. | SNARTUB | For nucleophilic aromatic substitution with tubulin as the target of neuroendocrine cancer cells killing. |
| 2018 | Yu-San Yang | Pbp1 | For discovering that yeast ataxin-2 ortholog Pbp1 acts as a molecular redox sensor to regulate the TORC1 complex in response to the activity state of mitochondria. |
| 2017 | Yulani Zhen, Ph.D. | ADP-Ribose | For the discovery of the role of PARP modification in breast cancer sensitivity to chemotherapy. |
Post-Baccalaureate Fellows
---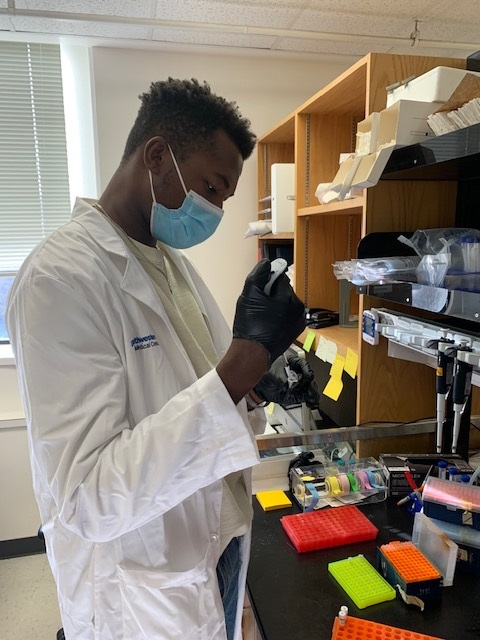 Grant Showell
Chilton Foundation Post-Baccalaureate Scholar
B.S. from Morehouse College
Biology Major
Member of Kohler Group
Interested in Ph.D. in Biochemistry
Grant.Showell@utsouthwestern.edu
---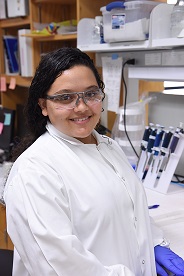 Alyza Roman
Chilton Foundation Post-Baccalaureate Scholar
B.S. from UC Irvine
Biological Sciences Major
Member of Wetzel Group
Interested in Ph.D. in Microbiology
Alyza.Roman@utsouthwestern.edu
---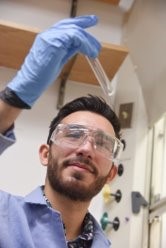 Andres Delarosa
B.S. from UC San Diego
Chemistry Major
Member of Tambar Group
Interested in Ph.D. in Synthetic Chemistry
Andres.Delarosa@utsouthwestern.edu
---