For Parents: What UT Southwestern Will Offer Your Applicant
We've been the medical school selected by many top applicants for quite some time. While your applicant decides where they want to go to medical school, we want to take this opportunity to tell you why top applicants are choosing UT Southwestern and why yours should too.
You'll find a range of opportunities – academic, financial, social – at UT Southwestern that will help your applicant to develop as a future physician leader and as an individual … and you'll like the fact that we're easily accessible from just about anywhere.
World-Class Education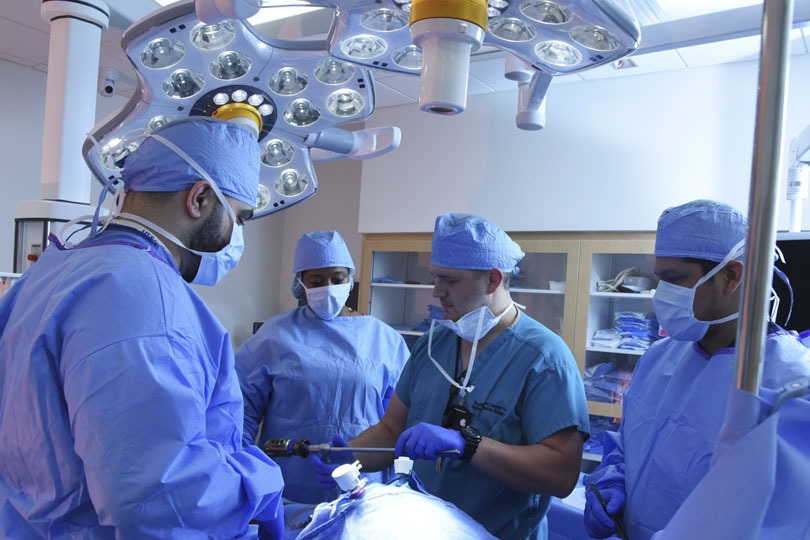 We offer a world-class medical education that's based on a strong background in the basic sciences, early clinical experiences, and an unsurpassed program of hands-on clinical training at some of the nation's best hospitals. Students are taught by an outstanding faculty composed of nationally known educators, clinicians, and scientists, including:
Nobel Laureates
Members of the National Academy of Sciences
Members of the National Academy of Medicine (formerly the Institute of Medicine)
A Supportive Learning Environment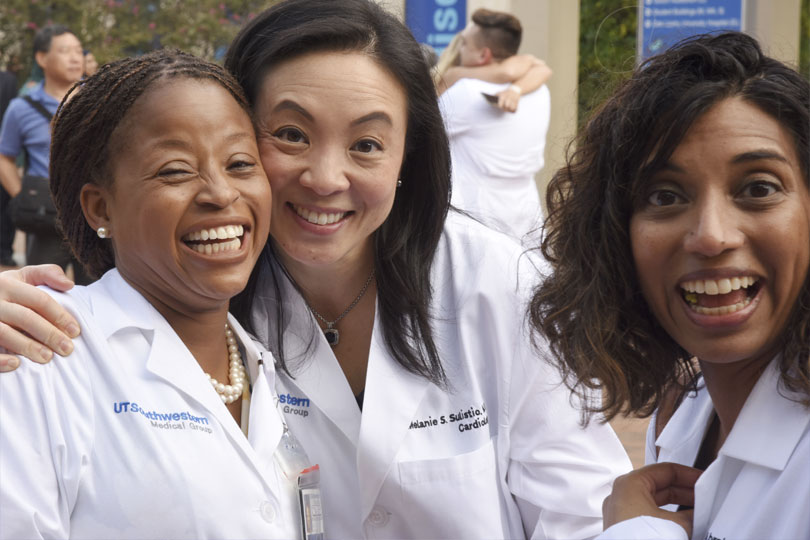 Just as important, students receive plenty of support throughout their education at UT Southwestern. We have a well-developed Student Academic Support Services office that is staffed by educators and a psychologist trained in learning skills and learning disabilities. In addition, mental health outreach programs and other school-related activities help ensure students are achieving a proper balance and wellness in their lives.
Affordable
The cost of education at UT Southwestern for Texas residents is substantially lower than nearly every private medical school in the U.S. and most public medical schools, according to data from the Association of American Medical Colleges.
Tuition is approximately $16,500 per year for Texas residents. UT Southwestern works directly with students to obtain funding for their medical education. Most financial aid is obtained through federal and state loan programs. In addition, some scholarships from private sources are available.
We know that funding a medical education can be a challenge. So, for a small charge, we allow students to pay tuition and certain fees in installment payments.
A Balanced Campus Life, an Exciting Community
There's more to life than textbooks, classrooms, and clinic visits. At UT Southwestern, we provide numerous opportunities and diversions that enrich and give balance to students' lives while also enhancing their educational experience.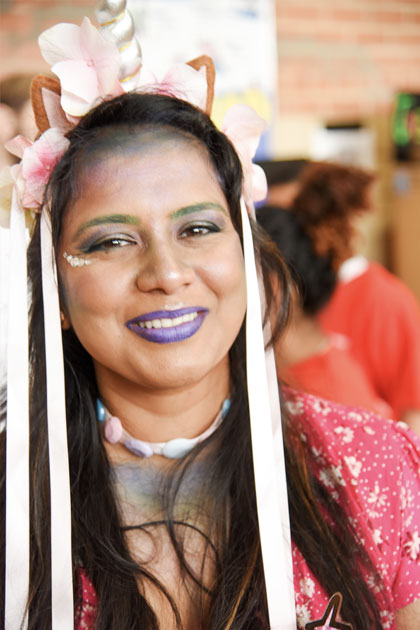 On campus, we offer opportunities to:
Participate in community service
Explore careers in medicine through a professional and personal development seminar series
Stay healthy with seminars and classes on a variety of topics – ranging from exercising to personal training to healthy eating
Enjoy an extensive schedule of intramural sports
Celebrate other cultures
Get involved in student government
Join clubs and organizations
We also have a modern Student Center equipped with a large gym, track, basketball court, and fitness equipment, as well as comfortable areas to just unwind or enjoy social gatherings.
Away from campus, students enjoy life in one of America's most vibrant cities. Few cities can match what Dallas has to offer in the way of arts and entertainment, sports, shopping, and restaurants.
Easy Access
Dallas-Fort Worth is home to one of the world's busiest airports, offering easy access to and from hundreds of destinations in the United States, Europe, Asia, and Latin America. So, when it's time for students to visit home – or for you to visit them – we're close by.
You're Invited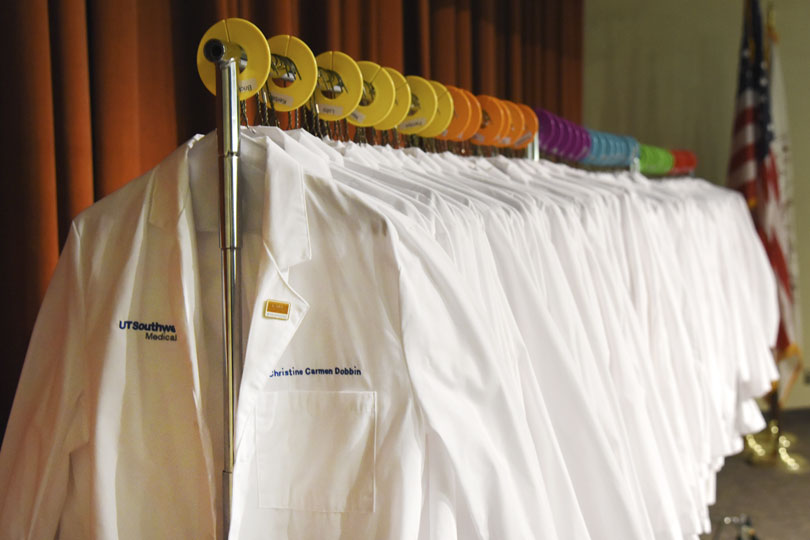 Each fall, UT Southwestern invites the parents and significant others of new students to campus for an orientation and celebration of the student's entry into the profession of medicine.
Along with a tour of the campus and hospitals, there is a much-anticipated "White Coat Ceremony," where each student is presented with the physician's coat. This coat is as a symbol of their membership in a community with an important responsibility to society, devotion to patients, and commitment to science and excellence. Information about this event is shared with students shortly after their enrollment.