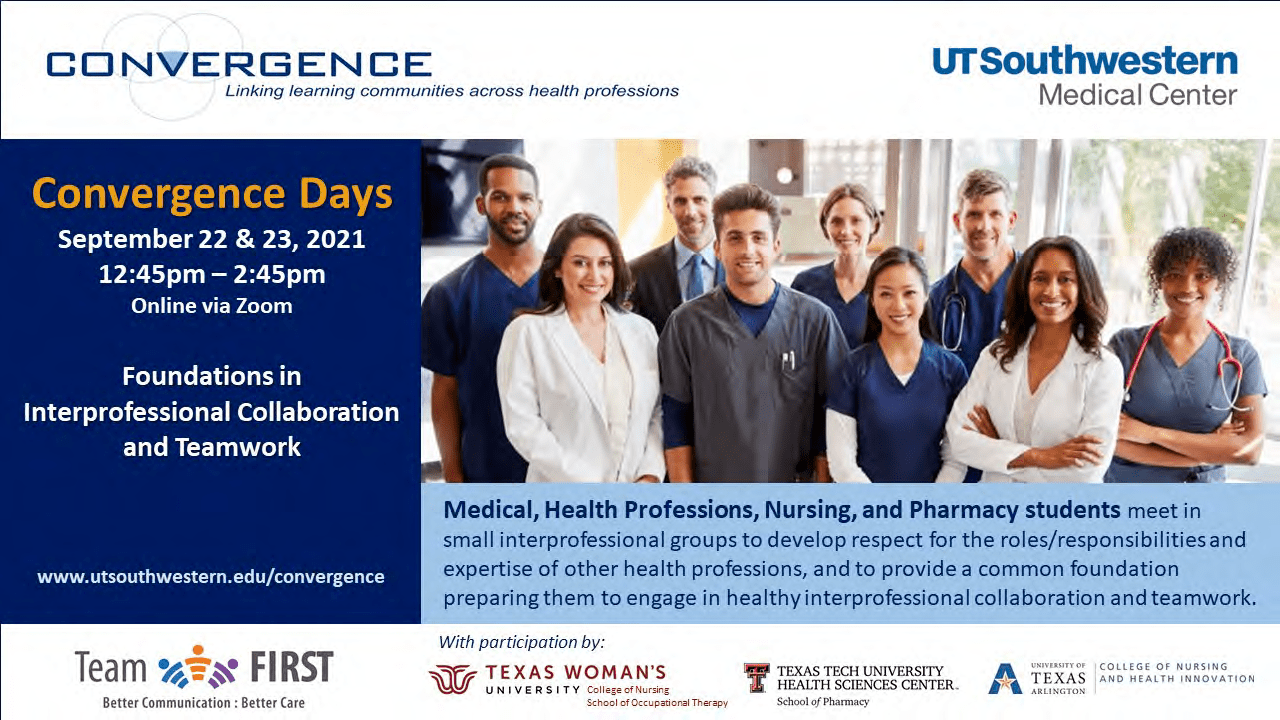 Convergence is a UT Southwestern initiative to develop and advance foundational experiences with interprofessional learning that introduce future clinicians to competencies for team-based care.
A key mission of UT Southwestern Medical Center is to educate the next generation of leaders in patient care, biomedical science, and disease prevention. Effective practice of these disciplines nearly always requires teamwork involving multiple specialties, yet historically, students learn little about the training, roles, and responsibilities of other professionals.
In 2011, the Interprofessional Education Collaborative (IPEC) Expert Panel published a report, Core Competencies for Interprofessional Collaborative Practice, which challenged clinical educators to "engage students of different professions in interactive learning with each other." The report was "inspired by a vision of interprofessional collaborative practice as key to the safe, high quality, accessible, patient-centered care desired by all."
Convergence brings together students from the UT Southwestern Medical School and UT Southwestern School of Health Professions with students from Texas Woman's University College of Nursing, UT Arlington College of Nursing and Health Innovation, and Texas Tech University School of Pharmacy in small mixed groups to learn about, from, and with each other. Exercises introduce roles and responsibilities, communication practices, and elements of TeamSTEPPS®. An annual theme provides focus and content.