Student Profile in Nanotechnology
Annie Yang Heble
Organic Chemistry Graduate Program
Mentor: Jacques Lux, Ph.D.
Undergraduate Degree: Chemistry
Undergraduate Institution: The University of Texas at Dallas
Hometown: Frisco, Texas
Awards/Fellowships: Graduate School Organization Spring 2018 Travel Award from UT Southwestern (provided travel funds for the 2018 American Chemical Society Colloids & Surface Science Symposium at Penn State); 2019 National Science Foundation Graduate Research Fellowship Program (provides three years of tuition and stipend during graduate studies)
How did you become interested in science and/or research?
I became interested in science during my freshman year at UT Dallas when I took general chemistry and I became interested in research when I joined Dr. Mihaela C. Stefan's lab at UT Dallas. I worked on developing a lanthanide-based catalyst system for the polymerization of dienes and polar vinyl monomers. We selected bio-renewable monomers sourced from plants to encourage the replacement of petroleum‐based monomers. As a result, I developed an intense interest in applying chemistry for materials science. My favorite aspect of the experience was the feeling of being challenged by the unknown and ultimately working toward the goal of impacting the environment and human health.
Please describe your research.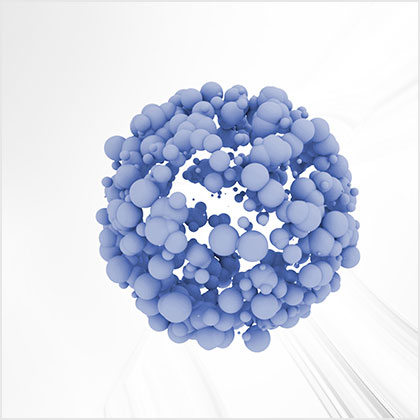 The goal of my research is to develop a nanotechnology platform to improve the current therapy of acute lymphoblastic leukemia (ALL). ALL is the most common childhood cancer accounting for more than 25 percent of all pediatric cancers in the United States. Asparaginase is a bacterially derived enzyme given as first-line treatment, but children can develop severe allergic reactions and immune responses, which prohibits its future use. To overcome these challenges, I propose to encapsulate asparaginase in nanoporous silica nanoparticles, thus prolonging the half-life and biological activity of the enzyme while preventing its interaction with the immune system.
Why did you choose UT Southwestern?
I knew I wanted to conduct biomedical research, and UTSW was the perfect choice. The fact that the school is in a medical center was very attractive since there was a sense of strong collaborations and, more importantly, the opportunity to work on translational science was very exciting. I had a very good experience during my interviews and was interested in the many labs. Furthermore, I knew I wanted to have a good chemistry background and be able to apply it to biomaterials. I like the idea of not having to TA and to focus solely on research and classes. I also like living in Dallas and being close to my family. The stipend is competitive and very high for the standard of living in Dallas.
What do you think makes the Organic Chemistry Program one of the best?
The organic chemistry department has outstanding faculty that are all experts within their field. They are very accessible and come from diverse backgrounds, with all of them leading innovative and highly relevant research. I like that our program is smaller, and our classes are only a year long, which allows us to focus solely on research sooner. We are required to do at least two lab rotations, which is extremely useful before deciding on a dissertation lab. Additionally, we have all the necessary instrumentation and access to facilities at our university.
Additionally, collaboration has been a very important aspect in my training. Within my own lab, we've collaborated with many other groups on campus, and it has always been a rewarding experience. Even though my background is in chemistry, I have learned a tremendous amount of basic biological science. I believe UTSW really trains you to be a well-rounded scientist overall, which will help you
be more successful in the next step of your career and make you stand out.
What do you love about the Organic Chemistry Program?
I love working in the field of translational science, and I think our faculty in the Organic Chemistry Program are some of the best. Overall, UTSW is a top-tier research institution that strives to make an impact on human health, and this is obvious from our funding sources. I truly believe that we are the leaders in biomedical research, and our faculty and students make this possible.
- Annie Yang Heble, Organic Chemistry Graduate Program