Student Profile in Co-Infection
Christina Zarek
Mentor: Tiffany Reese, Ph.D.
Undergraduate Degree: Biochemistry and Molecular Biology
Undergraduate Institution: Hastings College
Hometown: Grand Island, Neb.
Awards/Fellowships:
Undergraduate: First Place Undergraduate Oral Competition American Society of Animal Science (ASAS) Midwestern Section Meeting, March 2016
Knappenberger Fund for Student Travel and Experiential Learning 2013 – 2014
Creigh Weyer Scholar (scholarship for graduate school expenses) April 2015
Arnold A. Alberts Outstanding Chemist Award, April 2016
Who's Who at Hastings College (For constructive college citizenship, leadership, and worthy contribution to Hastings College life), April 2016
Graduate: Immunology T32 training grant, 2017-present
How did you become interested in science and/or research?
I've always enjoyed learning about nature and decided to pursue a scientific degree in college. When a professor suggested I try a summer research experience, I did not expect to enjoy myself. Contrary to my expectations, I found research fascinating, frustrating, and rewarding. As I continued through college, I became more excited about research and decided to pursue a Ph.D.
Please describe your research.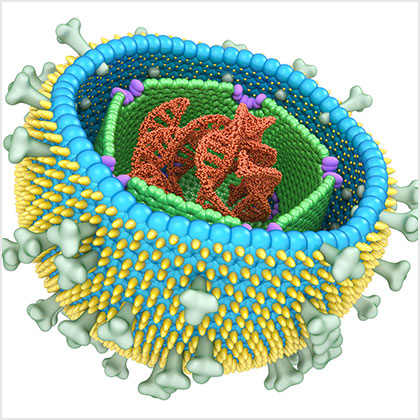 I study co-infection of an intestinal parasite and a herpesvirus, murine gammaherpesvirus-68 (MHV68). MHV68 is a mouse model for Epstein-Barr virus and KSHV, which are endemic in areas that also have a high prevalence of soil-transmitted parasitic worms. Our data suggests that a parasitic infection exacerbates the MHV68 infection. Hopefully, this project will lead to increased knowledge of chronic co-infections.
Why did you choose UT Southwestern?
I chose to attend UTSW because I believe it has a variety of clinically relevant research and a collaborative environment. For example, I've been collaborating with two other labs to teach them how to use a parasite model. Further, a postdoc in my lab took a project that ended up with a metabolism phenotype, which is not studied in Dr. Reese's lab. To continue her work, the postdoc has sought advice from other PIs, which has been very useful. For me, an open and supportive environment is very important for ground-breaking research, and UTSW has one.
What do you think makes the Immunology Graduate Program one of the best?
The Immunology Graduate Program has rigorous classwork and professors who hold our academics to a high standard. Further, those professors come from a variety of backgrounds and give us varied insights into the field of immunology. This combination of classically trained immunologists and those professors who are experts in other fields, such as genetics, microbiology, and cell biology, teaches us to look at immunology in unique ways. I believe that having a core understanding of the field, but also being able to look at it from different perspectives, advances the field.
What do you love about the Immunology Graduate Program?
The people at UTSW are very supportive, and the graduate students help each other through struggles. When I've struggled with research or the qualifying exam, someone has always been there to give an encouraging word or suggest a solution. Having a support system can make a world of difference in a challenging career, and the people of UTSW are there for each other.
– Christina Zarek, Immunology Graduate Program