Pediatric Nephrology Fellowship
Fellowship Overview
The goal of our Pediatric Nephrology Fellowship Program is to train postdoctoral fellows for careers in academic pediatric nephrology. The Program:
Trains fellows to evaluate and manage patients with fluid and electrolyte disorders and renal disease.
Gives didactic lectures and one-on-one teaching to provide a strong foundation in clinical nephrology.
Is designed to ensure the competence of the trainee in the clinical diagnosis and management of disorders of the kidney, urologic system, hypertension, renal replacement therapy, and fluid and electrolyte disorders in neonates, infants, children, and young adults.
Research Goals
Fellows have the opportunity to do either clinical or basic science research during their fellowship. Our training program is funded in part by the National Institutes of Health (NIH), with five individual NIH grants, a shared NIH training grant, and participation in the George M. O'Brien Kidney Research Core Center. The O'Brien Research Core Center offers an educational enrichment program consisting of biweekly seminars and an annual research conference as well as hands-on training in research techniques for faculty and fellows.
Under the guidance and mentorship of our faculty, fellows choose a project during their first year and then pursue research work during the second and third years of their fellowship.
Two of our fellows have won the research award by the American Society of Pediatric Nephrology.
Clinical Goals
Nephrology fellows are expected to see and evaluate consults and new patients. They then present their history, physical examination, and laboratory evaluation to the attending nephrologist, who sees all the patients seen by fellows. The fellows provide an evaluation and plan of action, and the attending evaluates these with the fellow.
As fellows gain more experience, they are given more responsibility. However, patients are always evaluated by the attending physician.
The goals and objectives of the clinical and research aspects of the Pediatric Nephrology Fellowship Training Program are chronologically outlined in the competencies that are expected to be achieved during each year of training.
The Fellowship Program Director, in collaboration with the attending staff, ascertains whether each of the goals is met for each fellow each year. The fellow is apprised of their progress in achieving the goals of the program.
Combined Track
We also offer combined adult and pediatric nephrology fellowship training for interested applicants. Residents who will be graduating from a combined internal medicine and pediatrics residency program are eligible to apply to this four-year combined fellowship program. You can apply to either our adult nephrology program or our pediatric program through ERAS.
Application Process
Our fellowship program accepts application only through ERAS. If interested, contact us for more details regarding the application process by sending an email to Dr. Smitha Vidi (smitha.vidi@utsouthwestern.edu). We can also set up a Zoom/phone meeting to provide you with more details regarding our program, application process and answer any questions that you may have. H1B visas will also be considered.
Past Fellows
The program has graduated more than 50 fellows, many of whom have moved to faculty positions within our program or at other academic medical centers across the region. Here is a look at our alumni over the last several years.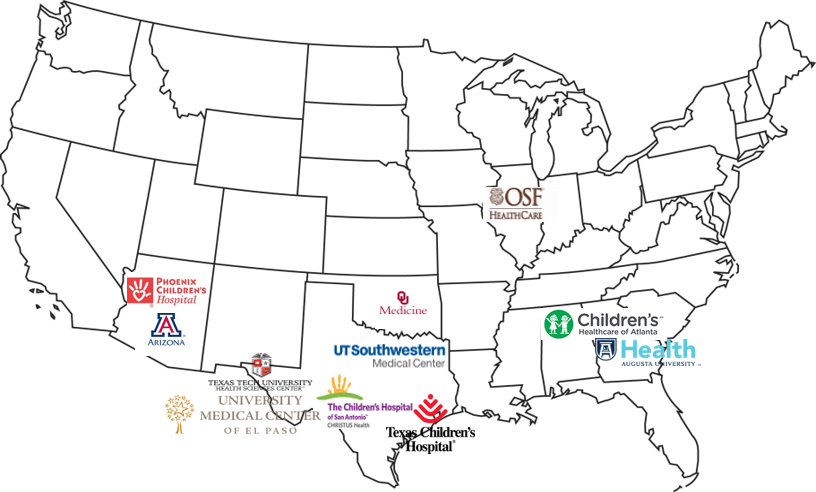 Educational Conferences
Fellows are also encouraged to attend Adult Nephrology Grand Rounds and Core Curriculum Lectures at UT Southwestern.
Watch the videos in the quick links to learn more about Children's Medical Center and living in the Dallas/Fort Worth metro.
Contact Us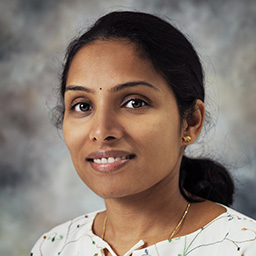 Associate Professor
Division Chief, Pediatric Nephrology
Director, Pediatric Nephrology Fellowship Program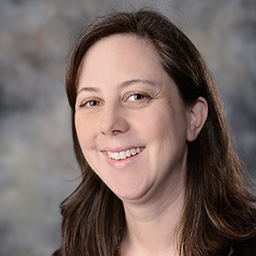 Assistant Professor
Associate Director, Pediatric Nephrology Fellowship Program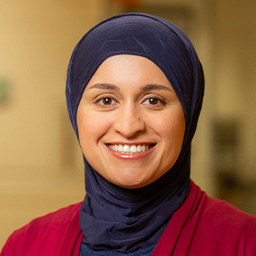 Clinical Assistant Professor
Associate Director, Pediatric Nephrology Fellowship Program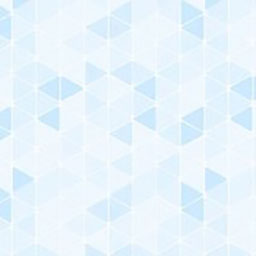 Nicole Piñon
Coordinator, Pediatric Nephrology Fellowship Program
Additional Resources