Positions are available for four trainees each year, generally starting in July, but start dates are flexible.
Applicants must have an M.D. degree or equivalent and must have completed or be enrolled in a three-year residency program in general pediatrics or one of the alternate ABP pathways.
Applicants must have U.S. citizenship, permanent residency, or a J-1 visa. UT Southwestern Medical Center does not offer H1-B visas (there are very few exceptions). Foreign graduates need an ECFMG certification that is valid for the duration of the fellowship.
Prior to commencing training in a UT Southwestern GME program, the matched applicant must provide proof of passing USMLE Step 2 CK. All residents in a UT Southwestern GME program are required to show proof of passage of Step 3 by March 1 of their PGY2 year. We must receive proof of passage of USMLE Step 1, Step 2 CK before considering your application, and of Step 3 before your fellowship.
Applicants should use the Electronic Residency Application Service (ERAS) and the Neonatal-Perinatal Match Program (NRMP), as explained on the following sites:
Applicants should submit a CV and a statement of long-term goals and should ask three references to send letters of recommendation.
Our program is also listed on FREIDA. [click on search and then left upper arrow]
Matched fellow applicants must:
Apply for credentialing at UT Southwestern, Children's Medical Center and Parkland Memorial Hospital. This process typically take three months.
Have a National Provider Identification Number (NPI).
Have either a full Texas Medical license, or another state license and a Texas training permit.
Foreign graduates need to apply for a J1 Visa.
NOTE: We also offer an elective rotation in Neonatal-Perinatal Medicine at Parkland Memorial Hospital or Children's Medical Center, which may be of interest to residents from other training programs. See our page on Resident Education in Neonatal-Perinatal for details. For this elective rotation, residents must apply for credentialing either at Children's Medical Center or Parkland Memorial Hospital. This process typically takes three months.
If you consider applying for a position in our Fellowship Training Program in Neonatal-Perinatal Medicine we strongly encourage you to take an additional NICU rotation beyond the schedule mandated in your program. In addition, you may consider one of the elective rotations listed in this advice for applicants document.
Contact Us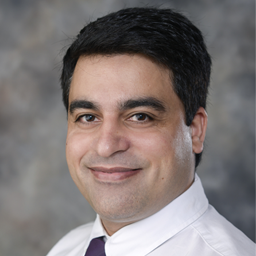 Associate Professor
Director, Neonatal-Perinatal Fellowship Program

Anthony Lee
Coordinator, Neonatal-Perinatal Fellowship Program
Phone: 214-456-5802