Fellowship Program Information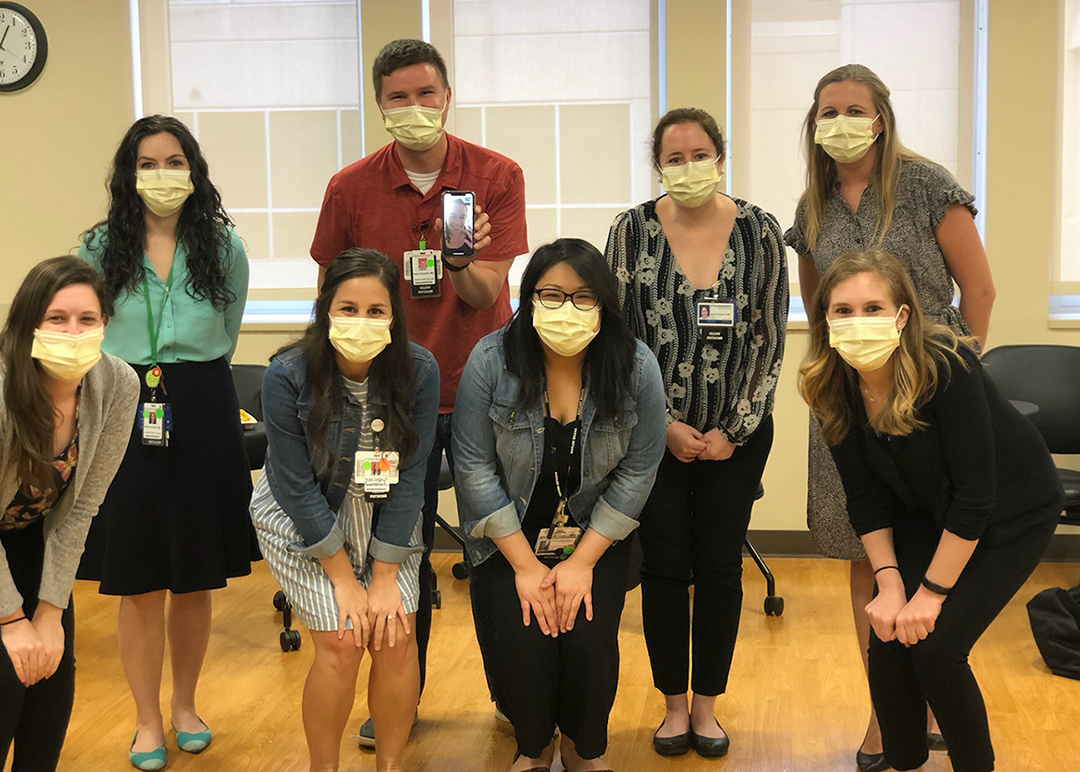 Our Pediatric Hematology Oncology Fellowship Training Program, established in 1983 and accredited by the Accreditation Council for Graduate Medical Education (ACGME) since 1987, accepts three new trainees per year. These trainees are drawn from across North America. Beyond training truly exceptional clinicians, we strive to develop the future leaders in pediatric hematology and oncology. Many of the more than 90 graduates of our program have become national and international leaders in some of the nation's finest medical centers. The Fellowship Program is currently under the direction of Tanya Watt, M.D.
Current features of our Fellowship Program make the training opportunities better than ever.
The Pauline Allen Gill Center for Cancer and Blood Disorders sits on the campus of the UT Southwestern Medical Center, which ranks among the top academic medical centers in the world. As a premier educational, clinical, and research institution, trainees have the chance to interact and share a training landscape with nationally known educators, clinicians, and scientists, including Nobel Prize winners, members of the National Academy of Sciences, members of the National Academy of Medicine (formerly the Institute of Medicine), members of the American Academy of Arts and Sciences, and investigators with the Howard Hughes Medical Institute.
The UT Southwestern Center for Translational Medicine provides the opportunity to learn skills and competencies necessary to plan, conduct, and interpret superior clinical and translational research. Past and present fellows have also been selected into the competitive Clinical Scholars Program where there is a possibility of earning a Master of Clinical Science.
UT Southwestern offers a number of institutional training grants funded by the National Institutes of Health and the Cancer Prevention and Research Institute of Texas (CPRIT), and this provides an opportunity for our hematology/oncology fellowship trainees to continue their clinical or laboratory research training beyond the three years mandated by the ACGME.
The UT Southwestern Harold C. Simmons Comprehensive Cancer Center, designated by the NCI as a Comprehensive Cancer Center, has scientific programs drawing on expertise in Departments of Molecular Biology, Developmental Biology, Biochemistry, Immunology, and Clinical Sciences offering tremendously fertile opportunities for fellowship trainees to delve more deeply into mechanisms of disease.
Duration of Fellowship

Duration of Fellowship

A minimum of three years, as required by the Pediatric Residency Review Committee (RRC) of the ACGME. Fellows have the option to do a fourth fellowship year to focus on and complete their research projects. This strategy has been very successful and is supported by the Fellowship Program as a path to enhance future career development. Fellows staying for a fourth year must apply for grants to support their salary and research expenses. Several mechanisms are available to assist with these activities.

Financial Support

Financial Support

Funding for our fellowship program is derived primarily from the following sources:

Children's Medical Center Dallas
Two local fundraising organizations:

National and regional agencies that have supported fellows during the past five years include:
Curriculum
Contact Us

Associate Professor
Director, Pediatric Hematology/Oncology Fellowship Program

Cammille Woods
Supervisor, Education Programs
Quick Links