Pediatric Critical Care faculty deliver the highest standard of care for critically ill children. The pediatric intensive care units at Children's Medical Center Dallas are primary referral centers for North Central and Northeast Texas. Patients with special needs are also referred from throughout Texas, as well as Oklahoma, Arkansas, Louisiana, Mexico, and Latin America.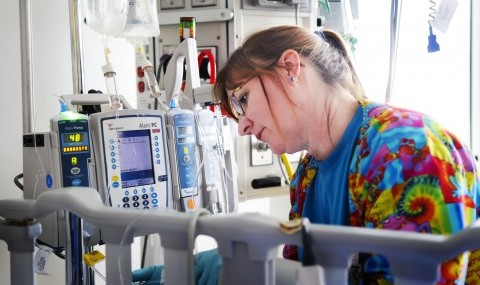 Depending on their diagnoses, critically ill children are assigned to one of four pediatric intensive care units at Children's. Specialized medical teams assume primary responsibility for their care in one of these units:
General medical-surgical pediatric intensive care unit (PICU)
Pediatric cardiovascular intensive care unit (CVICU)
Pediatric trauma-neurologic injury intensive care unit (PTICU)
Level II PICU (Children's Health Plano)
The Division, in collaboration with the Division of Pediatric Cardiology and the Heart Center, provides state-of-the-art cardiovascular critical care services for children with congenital heart disease as well as other cardiac diseases. More than 2,000 critically ill patients are admitted each year, giving the facility the highest admission rate in the US.