Human Research Protection Program
About the HRPP Department
The UT Southwestern Medical Center Human Research Protection Program is responsible for ensuring that all human-subject research conducted by faculty, staff, or students for UTSW is conducted ethically and in compliance with federal regulations and policies that promote ethical research in human subjects according to the Federalwide Assurance on file with the U.S. Department of Health and Human Services, Office of Human Research Protection.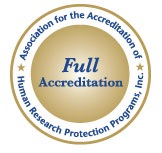 All human subject research conducted by UT Southwestern faculty, staff, or students on behalf of UT Southwestern is overseen by the Human Research Protection Program (HRPP) Department. The HRPP responsibilities are carried out by the following offices:
UT Southwestern IRBs routinely review research involving human subjects which is conducted at UT Southwestern and/or several affiliated partner hospitals. UTSW has standing partnerships with Children's Health℠, Parkland Health & Hospital System, Texas Health Resources, and Scottish Rite for Children
Metrics
The HRPP monitors the submission volume and turnaround times routinely. See the most current HRPP metrics.
HRPPO Satisfaction Survey
We want to hear from you. Please take our HRPPO Satisfaction Survey.