Human Research Protection Program Office
COVID-19 Updates - Impacts to Human Research
The following links will be updated regularly. Please refer to them for the most up-to-date information:
HRPP Announcement (this link will be updated as new announcements are sent out on the Listserv)
HRPP COVID-19 FAQs for Human Research
COVID-19 in Human Research Resources
Office of Clinical Research website for resources and other tools for conducting research during the
COVID-19 outbreak (COVID-19 screening surveys in English and Spanish can be phone under "Quick Links" on the OCR webpage)
UTSW COVID-19 website for updates regarding UTSW operations and guidance during the
COVID-19 outbreak
About the Office
The UT Southwestern Medical Center Human Research Protection Program is responsible for ensuring that all human-subject research conducted by faculty, staff, or students for UTSW is conducted ethically and in compliance with federal regulations and policies that promote ethical research in human subjects according to the Federalwide Assurance on file with the U.S. Department of Health and Human Services, Office of Human Research Protection.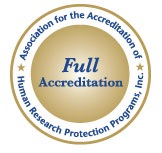 All human subject research conducted by UT Southwestern faculty, staff, or students on behalf of UT Southwestern must be reviewed by the Human Research Protection Program Office (HRPPO). The following responsibilities are within the scope of the HRPPO:
UT Southwestern IRBs routinely review research involving human subjects which is conducted at UT Southwestern and/or several affiliated partner hospitals. UTSW has standing partnerships with Children's Health℠, Parkland Health & Hospital System, Texas Health Resources, and Texas Scottish Rite Hospital
Metrics
The HRPPO monitors the submission volume and turnaround times routinely. See the most current HRPPO metrics.
News
Enrollment and Consent of Non-English Speaking Subjects Guidance
January 28, 2020
Effective January 21, 2020, the UTSW HRPP released a guidance document titled, "Enrollment and Consent of Non-English Speaking Subjects." This document was created to clarify when non-English speaking subjects should be enrolled on studies, how the UTSW IRB will review and approve the use of short forms during initial and modification reviews, and provide clarity regarding the documentation processes when utilizing a short form or fully translated document. Below is the executive summary from the guidance:
Study teams should consider whether inclusion of non-English speaking subjects is appropriate for each study
Short forms will be approved for new studies to enroll an occasional* non-English speaking subject
If more than an occasional* non-English speaking subject will be enrolled, a short form may be approved for new studies while the full translation is pending
The UTSW HRPP will confirm short forms are used appropriately at annual review
Using short forms with more than occasional subject may require a fully translated consent be IRB approved and may be considered non-compliance
*generally meaning three or less over the course of the study
To request a quote to obtain a fully translated version of any research study document, see the HRPP Translation Support Service guidance.
If you have any questions or need additional information, please contact Joshua.Fedewa@utsouthwestern.edu (HRPP Associate Director).
eIRB Update: Simplified Annual Updates Available for Some Studies
December 27, 2019
eIRB was updated on Friday, December 27, 2019 to allow for submission of simple Annual Updates (AU) in lieu of existing Continuing Reviews (CR) for some studies. This update was made in response to Revised Common Rule which no longer requires continuing review for some minimal risk research. In addition, studies relying on non-UT Southwestern IRBs will also be able to utilize this simplified Annual Update form.
If your study qualifies for an Annual Update, you will receive notifications requesting submission of an "Annual Update" or a notification that your "Annual Update is Overdue." In addition, the "My Activities" section of eIRB will allow you to create a "New Annual Update" instead of a "New Continuing Review". The eIRB submission and review process for AUs mirrors that of the CRs process. However, AUs will not be reviewed by the IRB. Instead, AUs will receive an administrative review within the HRPP office.
For additional information, refer to the Annual Update - Frequently Asked Questions (FAQs).
Archived News
Enhancing Transparency of Study Activation - Greenlight - December 10, 2019
Greenlight
Great news! In an effort to enhance transparency, the Human Research Protection Program (HRPP) along with the Office of Clinical Trial Management (OCTM), Clinical Research Services (CRS) and Academic Information Systems (AIS) have rolled out "Greenlight" for new studies approved on or after December 10, 2019.
Greenlight is a new interface between Velos and eIRB that increases transparency (in a single system) of the status of required approvals for the activation of new research studies. Using a dashboard in eIRB, you will now be able to track approvals necessary to activate a study at the University of Texas Southwestern (UTSW) and its affiliates*.
The dashboard will be visible in eIRB throughout the life of the study and will update as each approval is granted. Necessary approvals for study activation include IRB Approval, Coverage Analysis, Clinical Trial Agreement execution and at least one Performance Site Approval. You will also find the status of ancillary committee approvals (SHUR, PRMC, etc.) necessary for IRB Approval on this dashboard. When all required approvals have been granted, an activation letter (including stamped consent forms) will be sent to the Principal Investigator and the study status will change to "Activated" in eIRB.
We are excited to offer this modification as a first step in enhancing transparency of the required steps for activation of research at UT Southwestern Medical Center and affiliates. If you have questions about these changes or how they may impact your research, please contact Rhonda.Oilepo@utsouthwestern.edu (HRPP Director), or Joshua.Fedewa@utsouthwestern.edu (HRPP Associate Director).
Refer to the Greenlight tip sheet for more information.
*Note: Greenlight is only applicable to research conducted at UT Southwestern, Children's Medical Center and Parkland. There are plans to expand Greenlight to other Performance Sites.
AAHRPP Accreditation Awarded June 17, 2019
AAHRPP Accreditation
About AAHRPP
The Association for the Accreditation of Human Research Protection Programs, Inc., (AAHRPP) is an independent accrediting body that works to protect the rights and welfare of research participants and promote scientifically meritorious and ethically sound research by fostering and advancing the ethical and professional conduct of persons and organizations that engage in research with human participants. AAHRPP achieves its mission by using an accreditation process based on self-assessment, peer review, and education.
Benefits of Accreditation
By obtaining AAHRPP accreditation, UT Southwestern will become part of an elite group of institutions internationally renowned for promoting exceptional ethical and professional standards in the conduct of human subjects' research. In working toward accreditation, UTSW HRPPO implemented a number of improvements to the Human Research Protection Program including the development of the HRPP Policies and Procedures, improved electronic IRB system to minimize redundancy, revised checklists for IRB members to improve consistency, and increased education to the Research Community involved in human subjects' research.
Timeline for Accreditation
See below for the outline of the accreditation process and where we are in the process:
1. Conduct Self Evaluation Complete!
2. Prepare and submit Step 1 Application July 13, 2018 Complete!
3. Step 1 review Complete!
4. Prepare and submit Step 2 Application and schedule on-site evaluation Complete
5. Site Visit – On-site evaluation by AAHRPP scheduled April 29-May 1, 2019 Complete
6. Provide responses to site visit by June 7, 2019 Complete!
7. Final Site Visit Report is reviewed by the AAHRPP Council Complete
8. Full Accreditation Awarded by AAHRPP June 17, 2019
The Revised Common Rule became effective January 21, 2019
The Revised Common Rule
Please view the January 15, 2019 Research Matters to hear important information about the changes. Including:
1. New Informed Consent requirements
2. New/revised Exemption categories
3. Elimination of Consent Waivers for screening
4. Elimination of Continuing Review for minimal risk studies
5. Required reliance on single IRB for cooperative research (effective January 2020)
Stay Informed! Subscribe to the Listservs!
The following Listservs provide subscribers with important announcements. The Listservs are available to anyone at UT Southwestern or affiliates. Please use the following links to sign up:
Research Matters Lecture Series
The Research Matters lectures is presented by the Human Research Protection Program Office (HRPPO) at UT Southwestern Medical Center.
See upcoming events, and view past sessions and slides.
Contact Us
Phone: 214-648-3060
Fax: 214-648-2171
hrpp@utsouthwestern.edu
Mail Code: 8843