UTSW endocrinologists find paralysis disorder may be underdiagnosed among Hispanic men
Hyperthyroidism registry aids research to help diagnose and treat thyrotoxic periodic paralysis and related conditions
DALLAS – May 08, 2023 – Thyrotoxic periodic paralysis (TPP), a rare neurological condition causing limbs to go limp, may be an underrecognized cause of paralysis in young Hispanic men, a review of data by UT Southwestern Medical Center endocrinologists shows.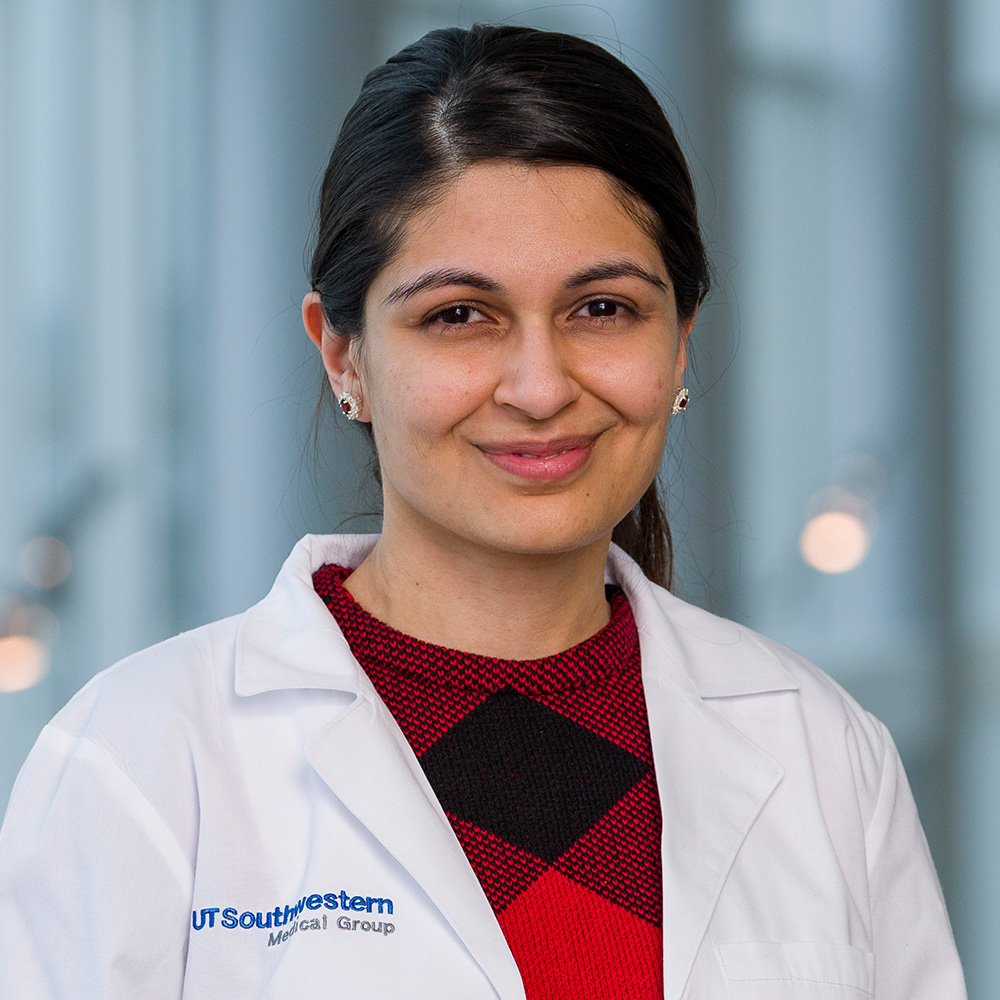 The rare paralysis disorder is found primarily in East Asian men. But a 16-year review of cases in Dallas through a hyperthyroidism registry identified 33 patients with TPP, making this the largest known cohort with the disorder in the U.S. to date. Of those identified, 85% percent were Hispanic males.
"Our hope is that our research will raise awareness among clinicians about TPP so that it can be more effectively diagnosed and treated. Furthermore, we hope that our work will help future researchers investigate the underlying genetic and molecular causes of TPP and understand better why it is more common in some ethnic groups than others," said Iram Hussain, M.D., Assistant Professor of Internal Medicine in the Division of Endocrinology. UTSW is ranked 18th among the nation's top hospitals for diabetes and endocrinology care by U.S. News and World Report.
TPP is characterized by excessive levels of thyroid hormones circulating in the body, low potassium levels, and flaccid paralysis. Given the disorder's historic prevalence in the Asian population, however, it is often not considered when diagnosing non-Asian patients who arrive at the hospital emergency department with paralysis.
Researchers reviewed medical records of patients diagnosed with hyperthyroidism and periodic or transient paralysis between January 2006 and February 2022 at Parkland Memorial Hospital and William P. Clements Jr. University Hospital. Of the 33 patients with TPP, all were male with a median age of 28. Although hyperthyroidism is more common in women, TPP occurs more often in men.
The study, published in The Journal of Emergency Medicine, also offers insights into managing TPP. Paralysis associated with TPP is reversible with medication and is thought to be caused in part by genetic predisposition. One frequently reported complication in treating TPP is the administration of too much potassium. Through their analysis, UTSW researchers offer insights on the ideal potassium dosage for avoiding hyperkalemia.
"We believe that as the U.S. grows more diverse, clinicians need to be aware of the evolving understanding of the epidemiology and treatment of this rare disorder," Dr. Hussain said.
The hyperthyroidism registry, which includes data from Parkland, was created by Dr. Hussain and Marconi Abreu, M.D., Associate Professor of Internal Medicine at UTSW and Medical Director of the Parkland General Endocrinology Clinic. Dr. Abreu was not involved in the study.
Other UTSW researchers who contributed to the study are Andrew Gulde, M.D., a third-year Internal Medicine resident, and Shuyao Zhang, M.D., an Endocrinology fellow.
About UT Southwestern Medical Center
UT Southwestern, one of the nation's premier academic medical centers, integrates pioneering biomedical research with exceptional clinical care and education. The institution's faculty has received six Nobel Prizes, and includes 26 members of the National Academy of Sciences, 18 members of the National Academy of Medicine, and 14 Howard Hughes Medical Institute Investigators. The full-time faculty of more than 2,900 is responsible for groundbreaking medical advances and is committed to translating science-driven research quickly to new clinical treatments. UT Southwestern physicians provide care in more than 80 specialties to more than 100,000 hospitalized patients, more than 360,000 emergency room cases, and oversee nearly 4 million outpatient visits a year.
About Parkland Health
Parkland Health is one of the largest public hospital systems in the country. Premier services at the state-of-the-art Parkland Memorial Hospital include the Level I Rees-Jones Trauma Center, the only burn center in North Texas verified by the American Burn Association for adult and pediatric patients, and a Level III Neonatal Intensive Care Unit. The system also includes two on-campus outpatient clinics – the Ron J. Anderson, MD Clinic and the Moody Outpatient Center, as well as more than 30 community-based clinics and numerous outreach and education programs. By cultivating its diversity, inclusion, and health equity efforts, Parkland enriches the health and wellness of the communities it serves. For more information, visit parklandhealth.org.