The Department of Internal Medicine is organized into 14 divisions that provide the excellent education, research, and patient care for which the department is renowned.
Mission Statement
To educate medical students, residents, and postdoctoral fellows in accordance with the highest professional standards
To prepare clinicians to practice patient-centered, high value, cost conscious medicine of the highest standard
To answer fundamental questions in the mechanisms, prevention and treatment of disease, in the basic sciences and in health care delivery
As of 2021, Internal Medicine had almost 750 faculty: 688 primary faculty and 81 more from other departments who hold secondary appointments. The primary and secondary faculty includes:
3

Nobel Prize winners

8

members of the National Academy of Sciences

7

members of the National Academy of Medicine

4

members of the American Academy of Arts and Sciences

36

members of the American Society for Clinical Investigation

28

members of the Association of American Physicians
These exceptional faculty lead UT Southwestern Medical Center's Internal Medicine programs to produce graduates who balance the core responsibilities of medicine: selfless dedication, competence, and compassion. As with the rest of UT Southwestern, Internal Medicine is pursuing the future of medicine, today.
Internal Medicine's COVID-19 Action Newsletter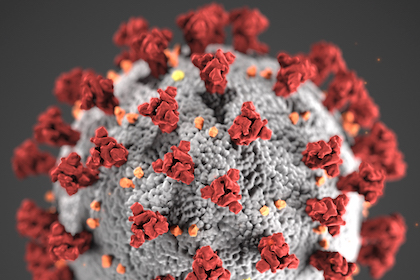 The Department of Internal Medicine's COVID-19 newsletter is created by Dr. James Luby (Division of Infectious Diseases and Geographic Medicine) and Dr. Robert Haley (Division of Epidemiology) and generally published on Fridays. Our goal is to provide a concise and reliable source of epidemiologic, clinical, and therapeutic information related to COVID-19. We thank Dr. Luby, Dr. Haley, and the faculty contributors for their efforts to update the department and the UTSW community on the latest developments in this disease.