Some cervical cancer patients at higher risk for UTIs after radical hysterectomies
Smoking and lengthy catheterizations significantly increase chances of urinary tract infections, UT Southwestern study finds
DALLAS – May 16, 2023 – Women with early-stage cervical cancer had significantly higher chances of developing catheter-associated urinary tract infections (CAUTIs) after radical hysterectomies if they were smokers or used a catheter for more than seven days post-surgery, UT Southwestern Medical Center researchers found in a study.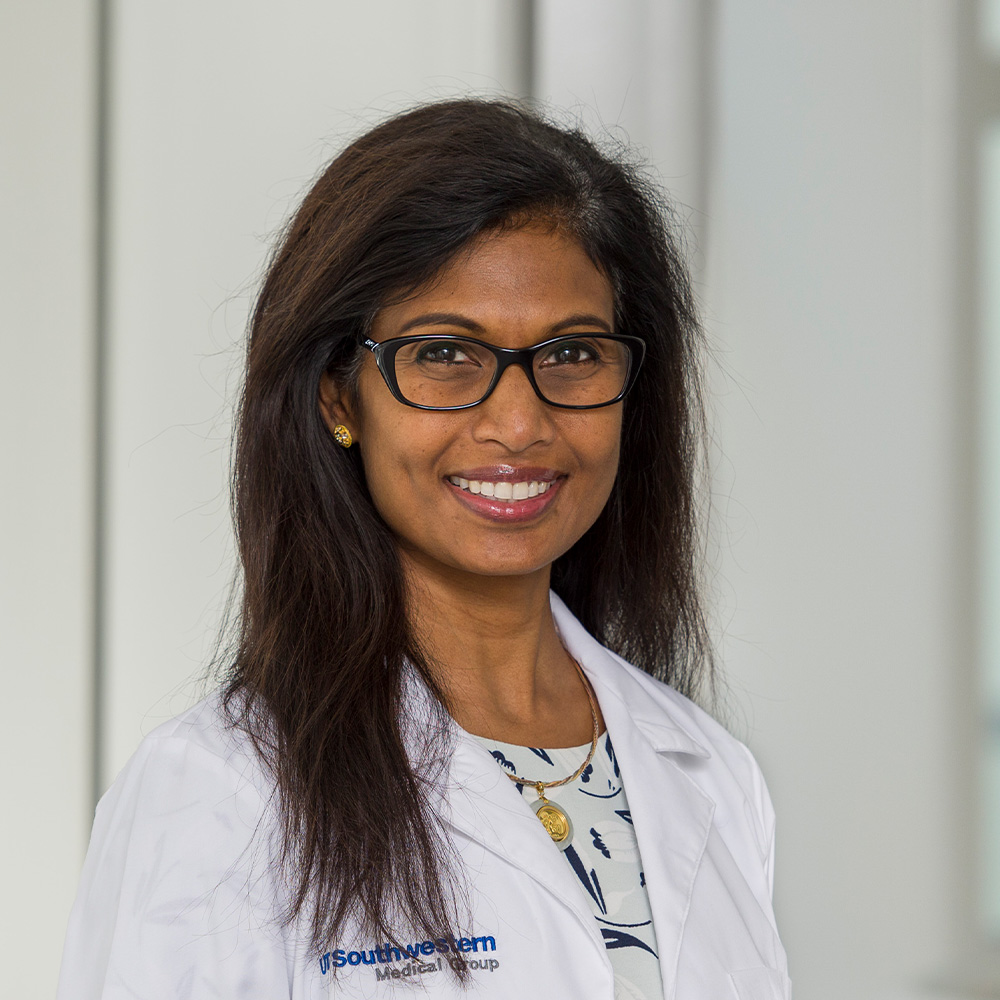 The findings, published in the American Journal of Obstetrics and Gynecology, may have implications for patients with cervical cancer, some uterine and ovarian cancers, and any gynecologic tumors that require a radical hysterectomy. The procedure is part of the treatment for early-stage cervical cancer, which remains the second-leading cause of cancer-related death in women between ages 20 and 39.
"This study identified factors – smoking cessation and early removal of a Foley catheter – as modifiable practice patterns that physicians can use to mitigate catheter-induced UTIs," said senior author Jayanthi Lea, M.D., Professor of Obstetrics and Gynecology, Chief of Gynecologic Oncology, and a member of the Harold C. Simmons Comprehensive Cancer Center.
A radical hysterectomy involves surgically removing the uterus, cervix, and upper part of the vagina. The procedure has the potential for significant post-surgical complications such as voiding dysfunction, which involves difficulty emptying the bladder. Catheterization is a standard step taken to manage this complication.
CAUTIs are the most common complication after surgeries for gynecological malignancies and can lower the quality of life and recovery for patients. Dr. Lea and her team set out to identify the rates of CAUTI among their study population and the risk factors for developing it.
Although smoking is generally associated with an increased risk of infection, this is the first study to identify it specifically as a risk for developing CAUTI. Notably, other patients identified in the study with suppressed immune systems did not have a higher rate of CAUTI, suggesting other factors specific to smokers may contribute to the elevated risk.
To identify CAUTI risk factors, researchers used institutional gynecologic oncology surgical and tumor databases to find patients who had a radical hysterectomy for early-stage cervical cancer between 2004 and 2020. After excluding patients with insufficient follow-up or records of catheter use, a urinary tract injury, or pre-surgery chemoradiation, they found 160 who met the study criteria – 12.5% of whom had developed CAUTIs. Some of the patients in the study were treated at Parkland Memorial Hospital.
Using statistical analysis to identify independent risk factors, researchers found that current smokers and patients who had used a catheter for more than seven days had a significantly higher chance of developing CAUTIs.
Despite being a standard practice for managing urinary tract dysfunction, there is no consensus on the ideal duration for catheterization after radical hysterectomies. The researchers recommend catheter removal within seven days post-surgery and smoking cessation interventions before surgery to reduce CAUTI risk.
"Urinary tract dysfunction is one of the most common complications after radical hysterectomy, and prolonged catheterization has previously been defined as a significant risk factor for catheter-associated urinary tract infections. This study provides concrete guidance on a practice that was previously undefined," said Dr. Lea.
Other UTSW researchers who contributed to this study are Steven Holloway, a Postdoctoral Fellow in the Division of Gynecologic Oncology, and Monica Saripella, M.D., who recently graduated from the UTSW Medical School.
This study was partially funded by Dr. Lea's Patricia Duniven Fletcher Distinguished Professorship in Gynecological Oncology.
About UT Southwestern Medical Center
UT Southwestern, one of the nation's premier academic medical centers, integrates pioneering biomedical research with exceptional clinical care and education. The institution's faculty has received six Nobel Prizes, and includes 26 members of the National Academy of Sciences, 18 members of the National Academy of Medicine, and 14 Howard Hughes Medical Institute Investigators. The full-time faculty of more than 2,900 is responsible for groundbreaking medical advances and is committed to translating science-driven research quickly to new clinical treatments. UT Southwestern physicians provide care in more than 80 specialties to more than 100,000 hospitalized patients, more than 360,000 emergency room cases, and oversee nearly 4 million outpatient visits a year.
About Parkland Health
Parkland Health is one of the largest public hospital systems in the country. Premier services at the state-of-the-art Parkland Memorial Hospital include the Level I Rees-Jones Trauma Center, the only burn center in North Texas verified by the American Burn Association for adult and pediatric patients, and a Level III Neonatal Intensive Care Unit. The system also includes two on-campus outpatient clinics – the Ron J. Anderson, MD Clinic and the Moody Outpatient Center, as well as more than 30 community-based clinics and numerous outreach and education programs. By cultivating its diversity, inclusion, and health equity efforts, Parkland enriches the health and wellness of the communities it serves. For more information, visit parklandhealth.org.