Award-winning UT Southwestern/Parkland Health program improves health care for new mothers
Initial findings show significantly better rates of follow-up care for women with hypertension, diabetes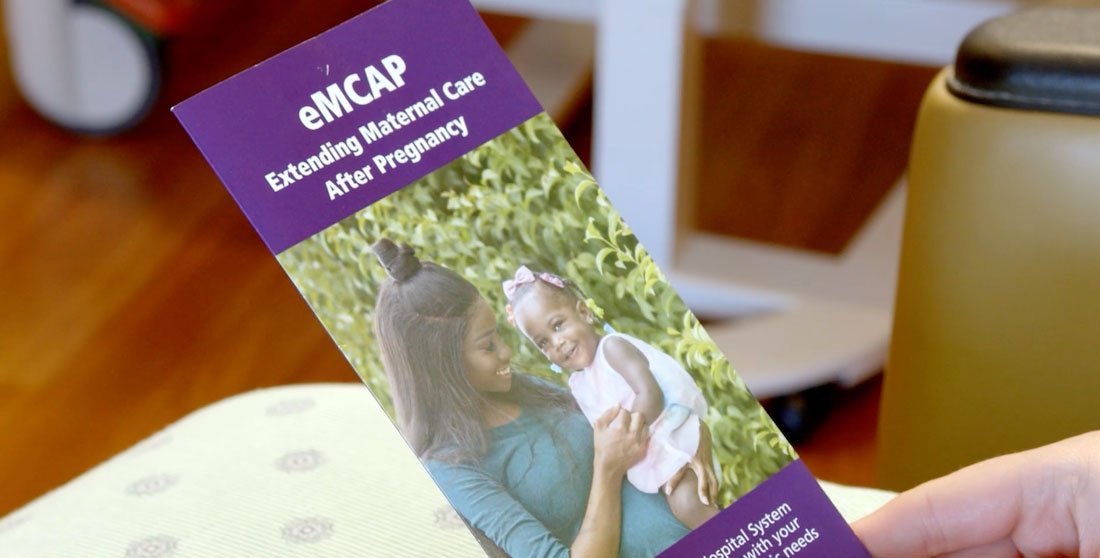 DALLAS – April 20, 2023 – Women with chronic hypertension and diabetes who were enrolled in an award-winning program for 12 months after childbirth were more likely to keep follow-up health care visits, which in turn led to improved care, according to initial findings of the program published in The Joint Commission Journal on Quality and Patient Safety.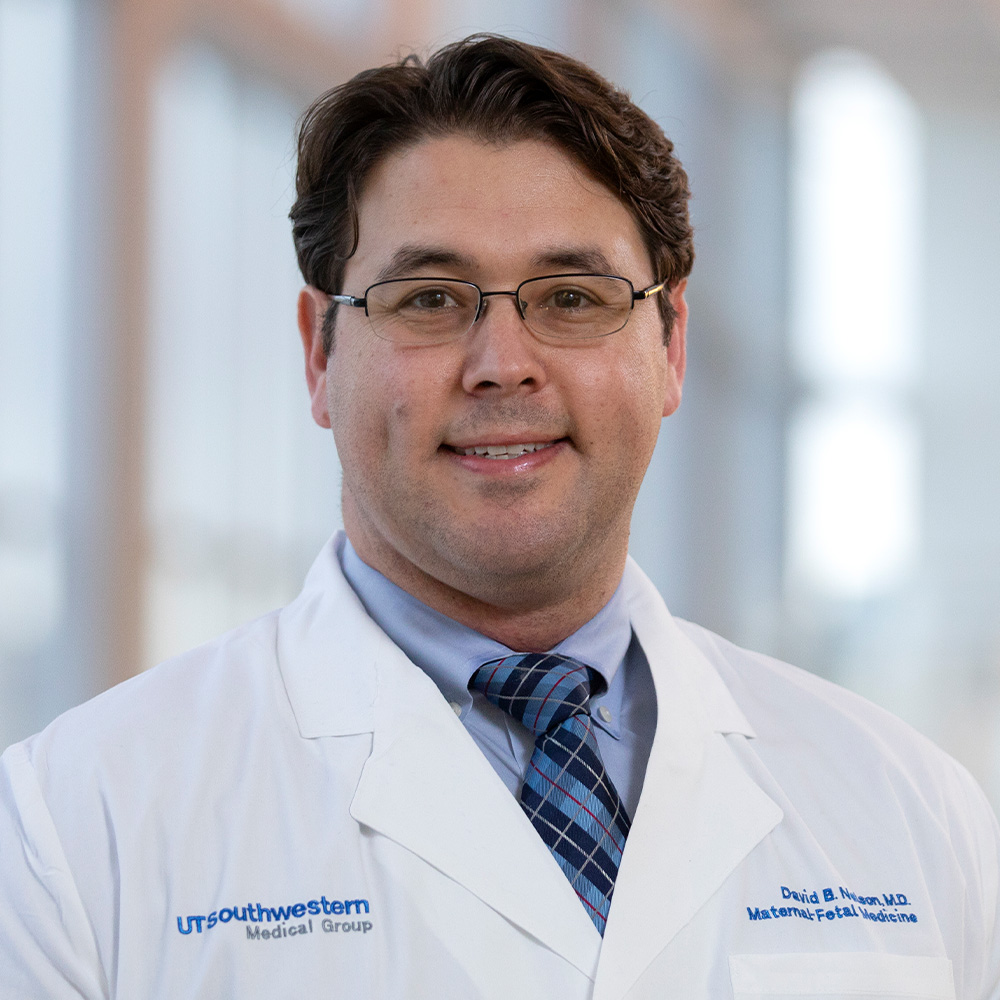 The community-based program called extending Maternal Care After Pregnancy (eMCAP) is operated through a partnership between UT Southwestern Medical Center and Parkland Health. It addresses health care disparities and access to care for mothers who gave birth at Parkland Memorial Hospital, which has one of the highest delivery rates in the country.
"The postpartum period represents a critical opportunity to understand and improve short- and long-term health by serving as a window to future health," said David B. Nelson, M.D., Associate Professor of Obstetrics and Gynecology, Division Chief of Maternal-Fetal Medicine at UT Southwestern, Medical Director of Maternal-Fetal Medicine at Parkland Health, and corresponding author of the study. "The eMCAP program centers on health equity and has demonstrated improvement in attendance and quality of postpartum care for women living in underserved areas."
The U.S. has the highest maternal mortality rate of any developed nation, and non-Hispanic Black women are three times more likely to die during and after pregnancy than white women. More than half of the pregnancy-related deaths in the country occur in the 12 months following birth, according to the Centers for Disease Control and Prevention. Among the reasons cited are a lack of access to care, a missed or delayed diagnosis, and a failure to recognize warning signs.
Since its inception in October 2020, the eMCAP program has helped more than 3,000 women in southern Dallas County, many of whom had chronic hypertension and diabetes mellitus.
The study compared mothers from Parkland with others living outside the target region who were provided standard-of-care referrals to primary care services. Follow-up postpartum attendance for women enrolled in eMCAP was significantly better than the control group. Patients with hypertension, for instance, were seen more often at two weeks, one month, three months, six months, nine months, and 12 months compared with those not in the program. Those with diabetes mellitus had significantly better follow-up at two weeks, one month, and three months compared with those not in the program.
In addition, patients in eMCAP with abnormal mental health screenings were successfully referred for behavioral therapy and completed sessions with licensed mental health counselors, according to UTSW.
The program includes advanced practice providers, community health workers, virtual visits, and a mobile health unit deployed to address health concerns. The eMCAP program also utilizes patient feedback; culturally appropriate services, which include using the patient's preferred language; linked electronic data; and features related to social determinants of health to improve outcomes.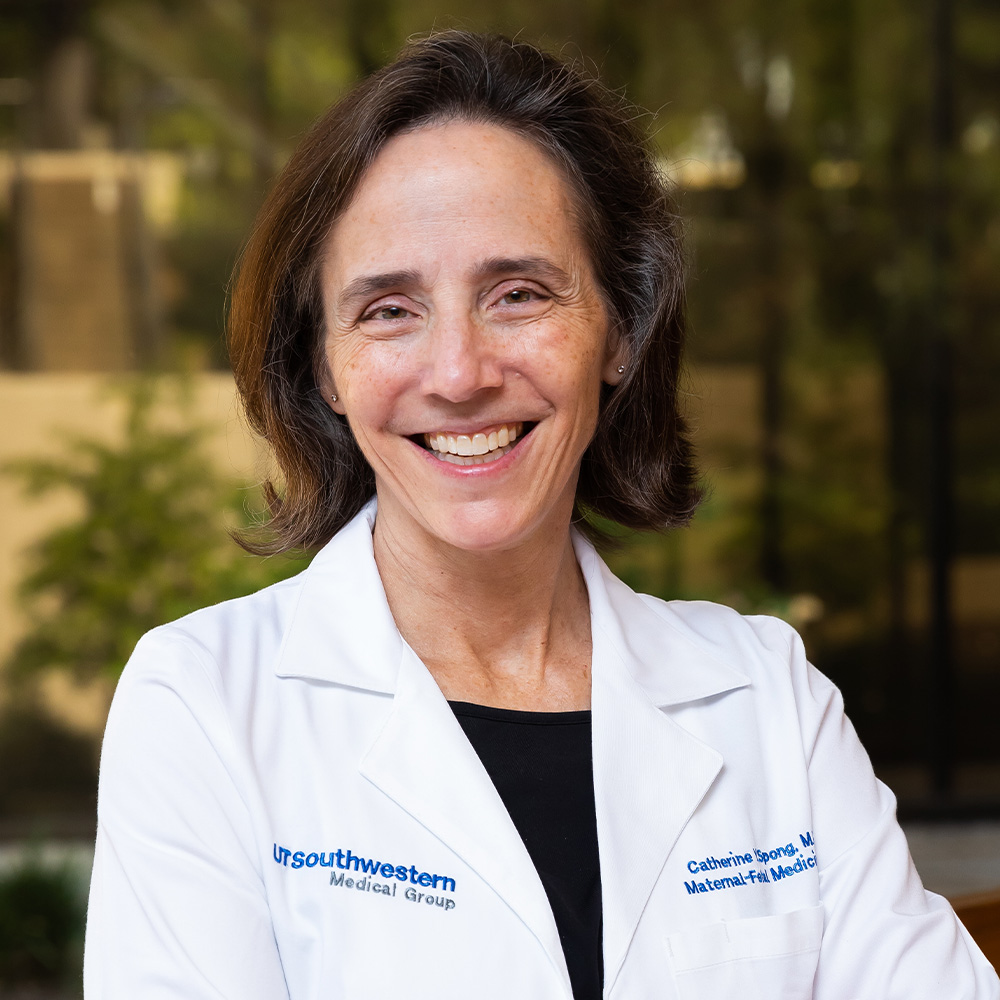 "Given the high rates of maternal morbidity and mortality, it is critical to identify strategies to improve health outcomes – especially in the postpartum period, which is the time of highest risk," said Catherine Spong, M.D., Chair and Professor of Obstetrics and Gynecology at UT Southwestern. "The eMCAP program demonstrates that improving health outcomes, even in those with the greatest need, is achievable."
In late 2022, the Department of Health and Human Services recognized eMCAP as one of 25 winners of Phase 1 of the HHS Racial Equity in Postpartum Care Challenge Award. The Joint Commission and National Quality Forum also cited the program 's effectiveness with a 2022 John M. Eisenberg Award, which honors major achievements by individuals and organizations to improve patient safety and health care quality.
In addition, Dr. Nelson and his colleague, Elaine Duryea, M.D., Assistant Professor of Obstetrics and Gynecology, were approved in March for an $18 million funding award from the nonprofit Patient-Centered Outcomes Research Institute (PCORI) to study the best way to use technology to improve access to maternal health care. The award has been approved pending completion of a business and programmatic review by PCORI staff and issuance of a formal award contract.
Drs. Spong and Duryea were involved in this latest study along with UTSW researchers Robert Martin, Donald McIntire, Jessica Pruszynski, and Ashlyn Lafferty.
Dr. Nelson, a Dedman Family Scholar in Clinical Care, holds the Gillette Professorship of Obstetrics and Gynecology.
Dr. Spong holds the Paul C. MacDonald Distinguished Chair in Obstetrics and Gynecology.
The study received funding support from the 2021 Program for the Development and Evaluation of Model Community Health Initiatives in Dallas Community-Based Research Pilot Award by University of Texas Southwestern Medical Center and Parkland Health.
About UT Southwestern Medical Center
UT Southwestern, one of the nation's premier academic medical centers, integrates pioneering biomedical research with exceptional clinical care and education. The institution's faculty has received six Nobel Prizes, and includes 24 members of the National Academy of Sciences, 18 members of the National Academy of Medicine, and 14 Howard Hughes Medical Institute Investigators. The full-time faculty of more than 2,900 is responsible for groundbreaking medical advances and is committed to translating science-driven research quickly to new clinical treatments. UT Southwestern physicians provide care in more than 80 specialties to more than 100,000 hospitalized patients, more than 360,000 emergency room cases, and oversee nearly 4 million outpatient visits a year.
About Parkland Health
Parkland Health is one of the largest public hospital systems in the country. Premier services at the state-of-the-art Parkland Memorial Hospital include the Level I Rees-Jones Trauma Center, the only burn center in North Texas verified by the American Burn Association for adult and pediatric patients, and a Level III Neonatal Intensive Care Unit. The system also includes two on-campus outpatient clinics – the Ron J. Anderson, MD Clinic and the Moody Outpatient Center, as well as more than 30 community-based clinics and numerous outreach and education programs. By cultivating its diversity, inclusion, and health equity efforts, Parkland enriches the health and wellness of the communities it serves. For more information, visit parklandhealth.org.