eMCAP program recognized with Eisenberg Award for efforts in patient safety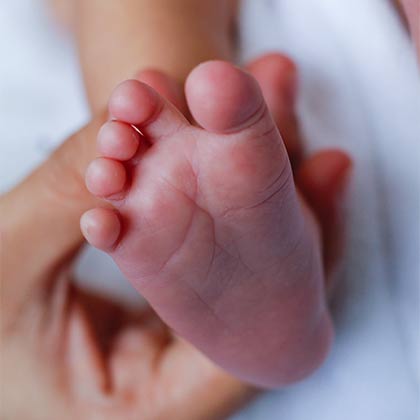 A unique program that provides access to postpartum care up to 12 months after childbirth for new mothers with the highest social needs has been recognized by The Joint Commission and National Quality Forum with a 2022 John M. Eisenberg Award.
UT Southwestern physicians, in partnership with Parkland Health, received the Local Level Innovation in Patient Safety and Quality recognition for its program titled, "Extending Maternal Care After Pregnancy (eMCAP)." The award recognizes major achievements by individuals and organizations to improve patient safety and health care quality.
"We are honored to receive this award recognizing our efforts in underserved areas of Dallas County," said program leader David B. Nelson, M.D., Associate Professor of Obstetrics and Gynecology and Chief of the Division of Maternal-Fetal Medicine. "Through partnership with UT Southwestern and Parkland Health, our team has developed a program that focuses on positively impacting our local community through improving maternal health care after birth, which is a time that many patients are most vulnerable."
The eMCAP program launched in October 2020 for postpartum individuals living in underserved areas of southern Dallas County. It utilizes advanced practice providers, community health workers, nurse home visits, virtual visits, and a mobile health unit deployed to remote Dallas County locations to address health concerns such as hypertension, diabetes, and behavioral health. Evidence-based approaches are utilized to target gaps in screening and improve follow-up care.
Results of the program include significantly higher rates of postpartum follow-up and improved clinical outcomes for postpartum patients with diabetes, hypertension, and mental health concerns. Also, compared with patients living outside the care area, follow-up postpartum attendance for eMCAP patients with chronic hypertension or diabetes management was significantly better at multiple time intervals. Finally, patients with abnormal mental health screening scores were successfully referred for behavioral therapy and completed sessions with licensed mental health counselors, with 80% accepting therapeutic intervention.
The innovative program also utilizes patient feedback, culturally appropriate services, linked electronic data, and social determinants of health features to improve patient-centered outcomes.