2018: The Year in Radiology Research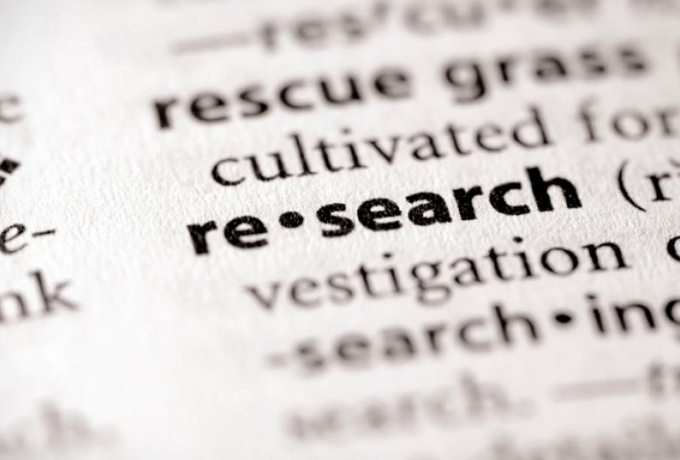 The Department of Radiology continued experiencing rapid development throughout 2018, with new research labs and cores.
"It's a great privilege to build on a legacy of excellence, and to use that as a foundation for reaching new milestones," said Dr. Neil M. Rofsky, Chair of Radiology. "I know we can achieve the goal of becoming a Top-10 radiology department."
In recent presentations to faculty and alumni, Dr. Rofsky highlighted the following accomplishments and honors related to the Department's research mission:
New Faculty
Dr. Elizabeth Davenport was promoted to the Research faculty after serving as a postdoctoral fellow, Dr. Rofsky said. "She'll be deeply involved with our magnetoencephalography, or MEG, research core. The facility has been built out, so we're only awaiting the installation of the device."
New Faculty Honors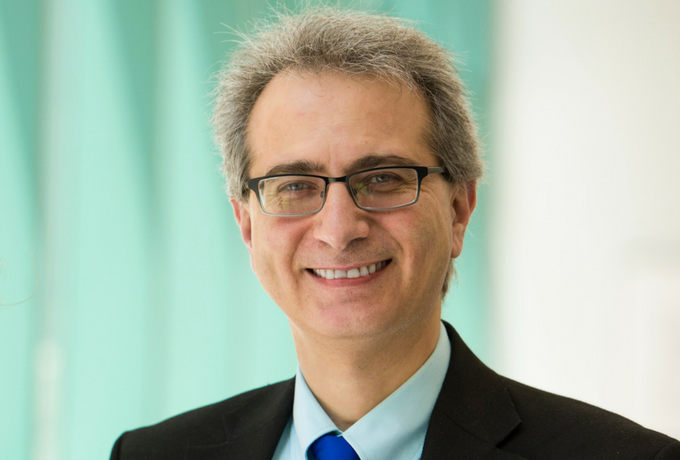 Dr. Rofsky congratulated Dr. Joesph Maldjian for becoming the inaugural holder of the Lee R. and Charlene B. Raymond Distinguished Chair in Brain Research.
"His efforts have already contributed to important discoveries, so we are confident that he will continue building on this rich foundation at UT Southwestern and with our colleagues at the Peter O'Donnell Jr. Brain Institute," Dr. Rofsky said. "Joe is driven by a desire to improve the lives of people who have experienced not only brain injury, but also degenerative disease."
Also in 2018, Dr. Basak Dogan became the first Eugene P. Frenkel, M.D. Scholar in Clinical Medicine.
"Basak competed against faculty in all other clinical departments for that award, so it's very impressive and we're proud of her," Dr. Rofsky said, adding "as we are proud of all our endowed faculty."
New Grant Awards
Dr. Rofsky noted that new grant awards were again strong in 2018. "One goal is to eventually eclipse the $10 million mark," he said. "At that point we'll be getting close to the Top 10 in the country, so we're looking forward to achieving that benchmark."
The 2018 grant recipients and granting agencies include:
Recipient
Granting Agency
Investigation
Elizabeth Davenport, Ph.D.
The Foundation of the American Society of Neuroradiology
"MEG Spectral Analysis as a Biomarker in Alzheimer's Disease"
Caroline de Gracia Lux, Ph.D.

Harold C. Simmons Comprehensive Cancer Center

"Non-Invasive Microvascular Occlusion of Hepatocellular Carcinoma using Targeted Microbubble Expansion"

Jacques Lux, Ph.D.

Children's Cancer Fund

"Improving the Efficacy and Safety of Amino Acid Depletion Therapy for Acute Lymphoblastic Leukemia Using Translatable Nanotechnology"

Ananth Madhuranthakam, Ph.D.,

Joseph Maldjian, M.D., and

Ivan Pedrosa, M.D., Ph.D.

U01 Quantitative Imaging Network

"Quantitative Non-Contrast Perfusion Using Arterial Spin Labeling for Assessment of Cancer Therapy Response"

Ralph Mason, Ph.D.

Nuvox Pharma LLC and the National Institutes of Health

"Randomized Prospective Phase II Clinical Trial of NVX-108 in Association with Chemoradiation"

Praveen Rangananth, M.D.

Radiological Society of North America

"A Novel Approach to Coronary Calcium Scoring Using Spectral CT Fingerprinting with Coronary CT Angiography"

Rathan Subramaniam, M.D., Ph.D., M.P.H.
National Institutes of Health

"ECOG-ACRIN NCCN Operations Center"

Elena Vinogradov, Ph.D.

Cancer Prevention and Research Institute of Texas

"Imaging of Biochemical Alterations in Human Breast Malignancy Using CEST-MRI"

Fang "Frank" Yu, M.D.
Radiological Society of North America Circle Research Grant

"Evaluation of Multiple Sclerosis with Myelin-specific MRI"

Publishing Endeavors
In terms of publishing activities, Dr. Rofsky noted that the faculty had again been tracking to end the calendar year with more than 200 print and online publications. "We also had the work of our faculty appear on the covers of two prestigious journals," he said. Dr. Basak Dogan's study of optoacoustic imaging in breast cancer was featured in the May issue of Radiology, and Dr. Ananth Madhuranthakam's new protocol for whole-body MRI was featured in the October issue of Magnetic Resonance in Medicine.
Lectures and Seminars
Dr. Rofsky noted the "vigorous set" of nine Research Grand Rounds lectures that had been offered throughout 2018, featuring a "wide range of topics and diverse presentations." Research lecturers from outside UT Southwestern included the following:
Baowei

Fei, Ph.D., University of Texas at Dallas, "Quantitative Molecular Imaging and Image-Guided Intervention for Precision Medicine"
Robert

Gillies, Ph.D., Moffitt Cancer Center, "Images are Data: Radiomics, Deep Learning and Habitats of Cancer"
Jeffrey

Jarvik, M.D., University of Washington, "From Explanatory to Pragmatic Clinical Trials: A New Era for Effectiveness Research"
Daniel Spielman, Ph.D., Stanford University, "Metabolic Imaging of Malignant Glioma: Hyperpolarized 13C MRI and Other Techniques"
Distinguished faculty from outside institutions also participated in continuing seminar series sponsored by the Cyclotron & Radiochemistry Program and the Cancer Imaging Program:
Carolyn J. Anderson, Ph.D., University of Pittsburgh, "Theranostics Targeting Tumors and the Tumor Microenvironment"
Liang Dong, Ph.D., Baylor University, "Enhancing PET Images with Deep Learning Methods"
Kristine Glunde, Ph.D., The Johns Hopkins University, "Multimodal Molecular and Cellular Imaging of Breast Cancer"
Yiyun Henry Huang, Ph.D., Yale University, "Seeing Synapses: PET Radiotracers for Imaging SV2A in Alzheimer's Disease and Other Brain Disorders"
Sanjay Jain, M.D., The Johns Hopkins University, "Molecular Imaging for Infections: Challenging the Paradigm"
Justyn Jaworski, Ph.D., University of Texas at Arlington, "Strategies in Developing Recognition Elements for Sensors/Dynamics"
Sunil Krishnan, M.D., MD Anderson Cancer Center, "Gold Nanoparticles as Radiation Sensitizers: A Clinician's Perspective"
Hongjiao Ouyang, Ph.D., Texas A&M University, "The Role of Bone Microenvironment-Intrinsic ER Stress Signaling in Multiple Myeloma Bone Disease"
Maria Rosana Ponisio, M.D., Washington University School of Medicine, "PET/MRI at Washington University in St. Louis"
Natalie Serkova, Ph.D., University of Colorado, "Multi-Modal Translational Imaging of Inflammation"
James W. Tunnell, Ph.D., University of Texas at Austin, "Optical Techniques for Cancer Screening and Guided Surgery"
Research Day
Dr. Rofsky noted that the sixth annual Research Day had "incredible participation," with 49 presentations and 105 people in attendance. "This was our highest number of presentations and a 22 percent increase in attendance over last year," he said. "I'm very happy to see that continue to enrich our trainees' experience and our Department as a whole."
The first research day had 28 participating trainees.
In the event's keynote address, Dr. Thomas Grist, professor and chair of Radiology at the University of Wisconsin, shared practical advice about promoting innovation within research teams.
Best Posters

Basic Science
Parastoo Sabaeifard, Ph.D.
Clinical Science
Durgesh Dwivedi, Ph.D.
Educational
Jesse Conyers, M.D.
Quality Improvement
Joseph McDevitt, M.D.
Best Electronic Presentations

Basic Science
Heling Zhou, Ph.D.
Clinical Science
Kevin Yan, B.A.
Best Oral Presentations

Basic Science
Xinzeng Wang, M.S.
Clinical Science
Yee Seng Ng, M.D.
Honors in Professional Societies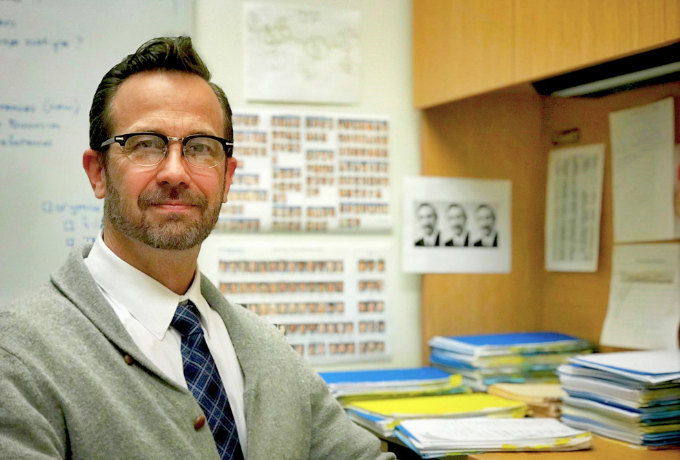 Dr. Rofsky gave special recognition to Dr. Todd Soesbe for an honor he received from the Society of Computed Body Tomography and Magnetic Resonance (SCBT-MR).
"Todd was part of a team led by Bob Lenkinski that for the third consecutive year received the Hounsfield Award from the SCBT-MR," Dr. Rofsky said. "In the 37-year history of the organization, never had an institution won twice in a row until Todd and his group achieved that last year. Now that he has won three consecutive years, we don't see anything like that happening again for a long time."
Expanding Programs
The Department had 13 fully operational research labs engaged in basic and translational investigations. In 2018, facilities were expanded to accommodate the Translational Research in UltraSound Theranostics (TRUST) program, the Lux Lab, and a new 1,550-square-foot magnetoencephalography (MEG) suite.
Dr. Rofsky holds the Effie and Wofford Cain Distinguished Chair in Diagnostic Imaging and serves as Co-Director of Translational Research for the Advanced Imaging Research Center.