Musculoskeletal Radiology fellowship highlights mentoring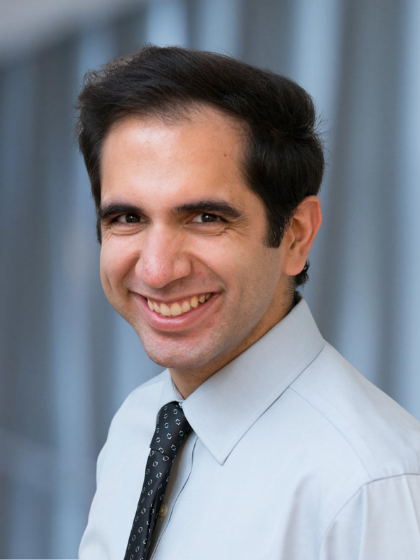 When choosing any training program, the opportunity to receive mentoring from a pioneer in the field is often a determining factor. That's why Ajay Kohli, M.D., a graduate of the University of Pennsylvania Radiology Residency program, decided on UT Southwestern.
"Dr. Avneesh Chhabra is a world leader in advanced imaging and a forward-thinking division chief," Dr. Kohli says of UT Southwestern's chief of Musculoskeletal Imaging and an expert in magnetic resonance neurography, the diagnostic evaluation and treatment of peripheral neuropathy and plexopathy. "He is a true mentor who goes above and beyond to support his trainees in all of their endeavors."
Dr. Chhabra is fully aware that intellectual vibrancy and technological innovation are essential to the Department's mission of ensuring optimal patient care, values he emphasizes to the trainees in the ACGME-approved Musculoskeletal Radiology Fellowship program. Upon successfully completing the one-year program, the fellows are prepared to become independent subspecialty consultants and leaders in musculoskeletal radiology.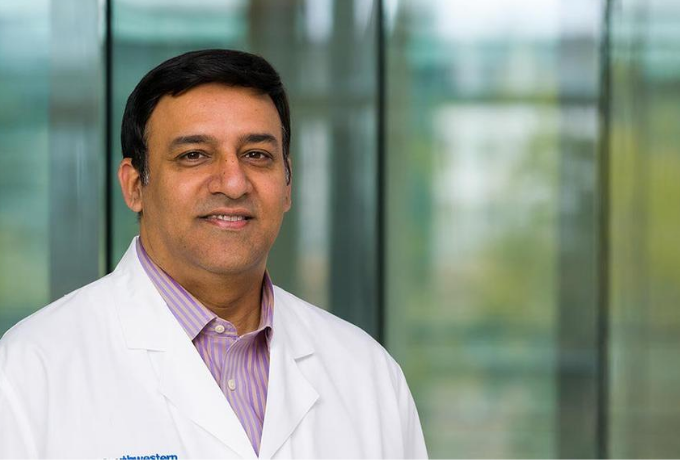 "UT Southwestern is the game in North Texas and the Department of Radiology is one of the most progressive in the country," says Dr. Chhabra, program director. "Here we have a very collegial faculty practicing in a great city to live in and enjoy. The tertiary care center is rich in resources, with cutting-edge research, innovative practices and excellent education. Our trainees receive a lot of support, including leadership development. And at the forefront of all Department decisions is what benefits our patients' satisfaction and their outcomes."
Our trainees receive a lot of support, including leadership development.
Those in the fellowship program encounter a diverse patient population at both UT Southwestern Hospitals and Clinics and at Parkland Memorial Hospital. The Department's referral base includes orthopedic surgery, spine, rheumatology, physical medicine and rehabilitation, plastic surgery, family and internal medicine, neurology, and neurosurgery. Fellows have a unique opportunity to work closely with the dedicated MR scientists in the Department of Radiology and at the Advanced Imaging Research Center (AIRC) to enhance their experience. The AIRC is a collaboration between UT Southwestern and other North Texas institutions with the goal of furthering research in advanced imaging, then translating those discoveries into clinical practice.
Fellows are responsible for teaching medical students, as well as Diagnostic Radiology residents as they rotate through the service. In addition, they prepare and present at least two resident conferences during the program. With a goal toward academic enrichment, the fellowship focuses on achieving a comprehensive understanding of the basic principles of musculoskeletal MRI, ultrasound and CT imaging protocol optimization and interventions as applied to the fields of sports medicine, cartilage imaging, sarcoma imaging, rheumatology imaging, CT and MR arthrography, and MR neurography.
Fellows also receive advanced training in research methodology, manuscript preparation, and other activities essential to both an academic career and objective interpretation and understanding of current literature. Fellows are expected to complete one scientific manuscript for publication in a peer-reviewed indexed journal by the end of the year. The core faculty mentors them throughout the research project, and they receive research methodology training with the goal of presenting their findings at national meetings.
Fellows receive four weeks of elective time to pursue their academic interests in other subspecialty sections of the department, including up to two weeks of pediatric MSK radiology. They also participate in an expansive number of multidisciplinary conferences and dedicated lectures in research methodology and MR physics.
"UT Southwestern's Musculoskeletal Radiology Fellowship is unrivaled in the training experience afforded to the fellows," says Dr. Kohli. "The breadth of clinical variety, ample opportunities for hands-on procedural training, and state-of-the-art innovation in health technology all combine to make this an elite program. I had many options to continue advanced training, but I'm glad to be at my No. 1 choice: UT Southwestern Musculoskeletal Radiology."
About UT Southwestern Medical Center
UT Southwestern, one of the premier academic medical centers in the nation, integrates pioneering biomedical research with exceptional clinical care and education. The institution's faculty has received six Nobel Prizes, and includes 24 members of the National Academy of Sciences, 16 members of the National Academy of Medicine, and 13 Howard Hughes Medical Institute Investigators. The full-time faculty of more than 2,500 is responsible for groundbreaking medical advances and is committed to translating science-driven research quickly to new clinical treatments. UT Southwestern physicians provide care in about 80 specialties to more than 105,000 hospitalized patients, nearly 370,000 emergency room cases, and oversee approximately 3 million outpatient visits a year.
About the Department of Radiology
As a leading academic radiology department, UT Southwestern Radiology integrates pioneering research with exceptional clinical care and education. The department has more than 135 board-certified, clinical imaging generalists and specialists who are known for their expertise, providing more than 1.1 million reports annually. The department's 30-plus research faculty work in collaboration with clinical and basic science departments throughout the campus. Every year, 14 fellowship programs and four residency programs specific to the department provide training opportunities for up to 111 physicians and researchers to collaborate and further understand imaging sciences. Moreover, 260 students take elective Radiolog​y courses in partnership with the medical school.