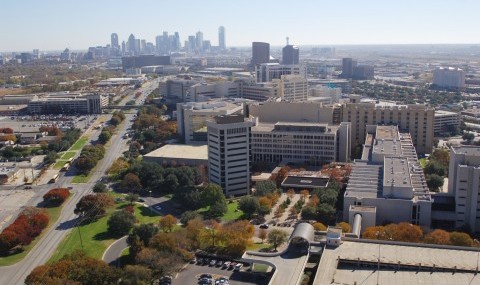 One of four medical schools in the University of Texas System, UT Southwestern Medical Center is one of the world's top research facilities in the biomedical science field and a multifaceted academic medical institution, nationally recognized for excellence in educating physicians, scientists, and other health care professionals. The medical center comprises three degree-granting institutions:
UT Southwestern Medical School
UT Southwestern Graduate School of Biomedical Sciences
UT Southwestern School of Health Professions
Children's Medical Center Dallas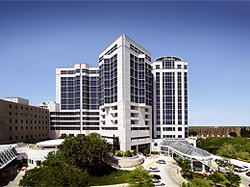 Children's is one of the largest pediatric providers in the nation and the primary pediatric teaching facility for UT Southwestern. It is the only academic hospital in North Texas dedicated exclusively to the comprehensive care of children from birth to age 18, and provides care in more than 50 pediatric subspecialties. Children's is a major pediatric kidney, liver, intestine, heart, and bone marrow transplant center, and has the only designated Level I trauma center for pediatrics in the Southwest.
The hospital features 24 of the largest, most technologically advanced operating rooms available in pediatrics today and is home to one of the largest accredited Cystic Fibrosis Care and Teaching Centers, as well as a multibed Sleep Disorder Center, including a 22-bed Pulmonary Unit, receiving complex referral cases from across Texas and adjoining states.
The institution has committed significant resources to expand its services to accommodate the region's pediatric population growth through the opening of a campus north of Dallas in Plano, Texas, and a satellite site in Southlake, Texas.
Children's Medical Center Plano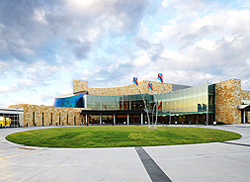 Located at 7601 Preston Road in Plano, the campus sits on a 155-acre site with "green space" preserved to provide an environment of healing and tranquility for patients and families.
Children's Medical Center Plano
Our Sleep Disorders Center at Children's is the only dedicated pediatric sleep center in North Texas, accredited by the American Academy of Sleep Medicine, that offers clinical evaluation, diagnosis, and management of children with all forms of sleep disorders. The Sleep Disorders Center has two convenient locations in North Texas, one newly renovated location at the main hospital in downtown Dallas and the other located next to Children's Medical Center Plano. Two of our faculty, Kamal Naqvi, M.D. and Tanya Martinez-Fernandez, M.D., are board certified specialists in sleep medicine.
Our Children's House
Our Children's House is a small, private pediatric rehabilitation hospital that specializes in transitioning medically complicated children from the acute care setting to the home care setting.
Recognized by VHA Inc., a national health care alliance, for leadership in clinical excellence and superior safety for ventilator care.
Andrew Gelfand, M.D., Medical Director, heads this excellent pulmonary rehabilitation and home ventilator program open to children from infancy through age 18. Our pulmonary program is designed for children who need short-term tracheotomy/ventilator assistance and those with long-term tracheotomy/ventilator dependencies who will return home.
The team of pediatric specialists monitors all patients on a 24-hour basis. Patients are placed on a portable ventilator and may receive therapies outside of their rooms in either the living or therapy areas.
As children improve, they may receive Bi-level Positive Airway Pressure (BiPAP) or Continuous Positive Airway Pressure (CPAP) as other forms of ventilation. Children come to us with a variety of conditions, including communication disorders, developmental delay, traumatic injury, feeding disorders, congenital disorders, chromosomal abnormalities, premature birth, and more.
Did You Know?
In addition, Children's Sleep Center is the training site for a nationally recognized sleep fellowship training program in association with UT Southwestern. Children's Medical Center Dallas is the first hospital in the nation to receive disease-specific certification for pediatric obstructive sleep apnea by the Joint Commission.