Mission
The Clinical Informatics Center leverages the knowledge from research and experience in biomedical informatics, data sciences, social sciences, clinical sciences and other domains for the generation of informatics-based products or services to improve quality and safety, the efficiency of patient care, and the health of people in general.
Vision
The Clinical Informatics Center will become known as the leader in developing, implementing, and evaluating effective and efficient Clinical Informatics solutions for those in healthcare and the people/patients that they serve.
Director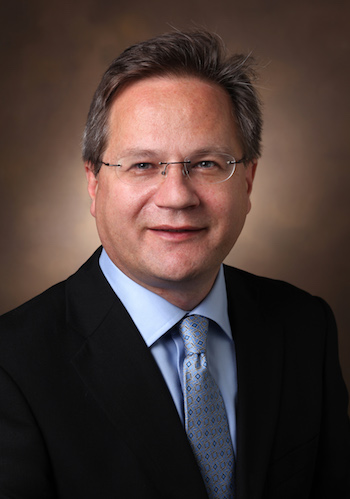 Dr. Lehmann is Professor for Pediatrics, Population and Data Sciences, and Bioinformatics at UT Southwestern where he directs the Clinical Informatics Center. He conceived and launched the journal Applied Clinical Informatics, devoted to original research and commentary on the use of computer automation in the day-to-day practice of medicine and he served as the Editor-in-Chief since its inception. In 2009, he co-edited Pediatric Informatics, the first textbook on this subject.
Dr. Lehmann served on the board of the American Medical Informatics Association from 2008 to 2013 and served two terms as the organization's secretary. In 2010, he was inducted as a fellow into the American College of Medical Informatics, in 2014 he was elected to the American Pediatric Society, and in 2012 he became a Vice President of the International Medical Informatics Association in charge of the IMIA Yearbook to serve as President from 2017-2019.
From 2010 to 2019, Dr. Lehmann was the inaugural Medical Director of the Child Health Informatics Center for the American Academy of Pediatrics, where he was involved in developing the Model Pediatric EHR Format and currently works on the CHILD Registry. Dr. Lehmann served on the federal Health IT Policy Committee and co-chaired the Health IT for the Care Continuum Task Force at the Office of the National Coordinator for Health IT. He was the first chair of the Examination Committee of the American Board of Preventive Medicine, Subcommittee for Clinical Informatics until 2018. Dr. Lehmann's research focuses on improving clinical information technology and clinical decision support. His most recent publications can be found here.
Contact: Christoph.Lehmann@UTSouthwestern.edu
Administration
Katherine C. Flannery
Administrative Manager
Contact: Katherine.Flannery@UTSouthwestern.edu
Members
Sameh Saleh, M.D.
Research Staff
Lauren Cooper
Yaser El-Nakieb
Abdi Wakene
Marlon Diaz