Students Emerging Academy of Leaders (SEALs)
Mission Statement
The purpose of SEALs is to provide opportunities for professional and personal development of graduate students at UT Southwestern so that they can become effective leaders in science.
Program Goals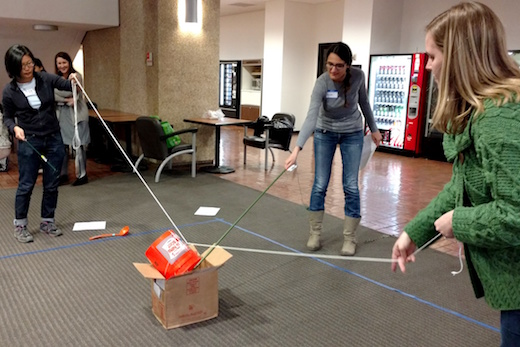 The Students Emerging Academy of Leaders (SEALs) workshop is designed to provide a unique platform for students in the Mechanisms of Disease and Translational Sciences (MoDTS) track, Medical Scientist Training Program (MSTP), and students that are receiving T32 Training Grants to develop skills necessary to be effective leaders in biomedical fields. The 2022-2023 series is structured into four different workshops. Each 90-minute session comprises both an interactive presentation from an expert in their field and a small group activity for students to practice key concepts of the specific workshop.
There has recently been a major paradigm shift in the training of biomedical Ph.D.s. For example, NSF and NIH both emphasize the importance of leadership training and communication in addition to rigorous research training (Figure 1, see below). SEALs is designed to help students achieve their career goals in the current and future biomedical career climate by strengthening their communication, leadership, and networking skills. SEALs is fun and interactive with experiential exercises to prepare students for academic and non-academic careers.
Although none of these sets of skills can be fully taught in one 90-minute session, the main objective of the SEALs curriculum is to help participants identify gaps in their own understanding and provide resources to facilitate further learning. This allows workshop participants to pursue the elements of our curriculum that are most personally relevant to them right now, while giving them resources that will help them over the course of their careers.
Curriculum and Dates
Session 1: Making the most out of a scientific conference
Speaker: Dr. Natalie Lundsteen
Date: September 27, 2022
Time: 5-6:30pm
Location: NB2.100A
Session 2: Building a professional social media presence
Speaker: TBD
Date: October-November, 2022
Time: 5-6:30pm
Location: TBD
Session 3: Navigating collaborative science (tentative)
Speaker: TBD
Date: Early Spring, 2023
Time: 5-6:30pm
Location: TBD
Session 4: The scientific future of DFW
Speaker: TBD
Date: Late Spring, 2023
Time: 5-6:30pm
Location: TBD
Leadership
Jaime Guerrero
4th year
Molecular Biophysics
T32
Dr. Khuloud Jaqaman Lab
Joshua Miles
4th Year
Immunology
MoDTS
Dr. Lenette Lu Lab
Harshel Patel
3rd Year
Cell and Molecular Biology
MoDTS
Dr. Angelique Whitehurst Lab
Philip Schmiege
4th Year
Molecular Biophysics
T32
Dr. Xiaochun Li Lab
Faculty Advisors