Students Emerging Academy of Leaders (SEALs)
Program Goals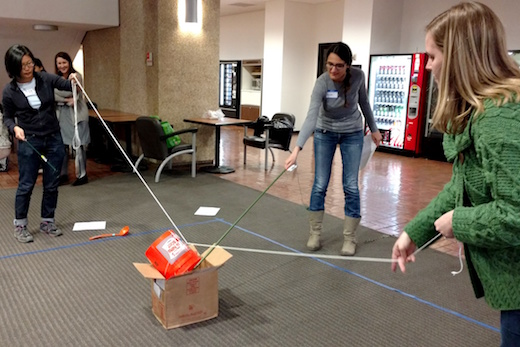 The Students Emerging Academy of Leaders (SEALs) workshop is designed to provide a unique platform for Mechanisms of Disease and Translational Sciences (MoDTS) and Medical Scientist Training Program (MSTP) students to develop skills necessary to be effective leaders in biomedical fields.This year's series is structured into four different modules (Figure 1). Each session consists of a two-hour interactive presentation with small group activities and a catered dinner. For example, our first session will focus on The Myers-Briggs Type Inventory, a personality preference assessment designed to build understanding of how you perceive the world and interact with people and situations.
There has recently been a major paradigm shift in the training of biomedical Ph.D.s. For example, NSF and NIH both emphasize the importance of leadership training and communication, in addition to rigorous research training (Figure 2, see below). SEALs is designed to help you achieve your career goals in the current and future biomedical career climate. Having strong communication, leadership, and networking skills is important in academic and non-academic careers. SEALs is fun and interactive, with experiential exercises.
Although none of these sets of skills can be fully taught in one two-hour session, the main objective of the SEALs curriculum is to help participants identify gaps in their own understanding and provide resources to facilitate further learning. This allows workshop participants to pursue the elements of our curriculum that are most personally relevant to them right now, while giving them resources that will help them over the course of their careers.
Participants will commit to attending all four sessions and to maintaining confidentiality. Participants will complete a Myers-Briggs Type Indicator® personality inventory assessment to better understand their own work style as well as others' preferences. Only aggregate and de-identified results will be presented during the workshop.
Curriculum and Dates
Module 1: MBTI Personality Test: Are you feeling it?
Date: October 12, 2017
Module 2: Networking
Date: December 7, 2017
Module 3: Poster Presentation Skill Check
Date: February 8, 2018
Module 4: How to Succeed: A Career Panel
Date: April 3, 2018
Organizers