Student and Trainee Programs
Want to learn valuable skills such as how to effectively communicate, negotiate, or enhance your leadership skills? The Office of Faculty Diversity & Development, in collaboration with the Office of Women's Careers and the Office of Student Diversity and Inclusion, offer several programs designed for UT Southwestern students and trainees.
Internal Resources
Mentorship - The Housestaff Mentoring Network
HEAL (Housestaff Emerging Academy of Leaders)
HEAL, a professional development program for residents and fellows, promotes networking with senior staff members and other residents. HEAL also provides residents with professional development resources to support and advance their careers. Learn more
SEAL (Students Emerging Academy of Leaders)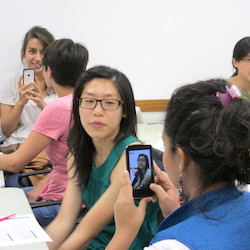 The Students Emerging Academy of Leaders (SEALs) workshop teaches leadership skills for students in biomedical fields. Learn more
Leadership Now!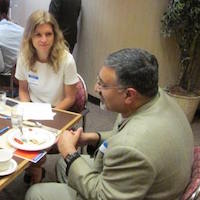 Leadership Now! uses training sessions and faculty mentors to assist first-year medical students with their transition into a new career. Learn more
External Resources
National Research Mentoring Network

The National Research Mentoring Network focuses on linking knowledgeable and skilled mentors to motivated and diverse mentees to ensure the development of the next generation of diverse scientists and researchers. Undergraduate students, graduate students, postdoctoral trainees, faculty, and disciplinary, professional, and institutional leaders are encouraged to participate.
Learn more