Genomics and Microarray Core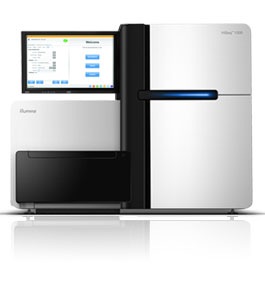 The UT Southwestern Genomics and Microarray Core facility was established in 2001 and has been providing cutting-edge microarray and genomics technology and services to hundreds of investigators with different research projects. We provide centralized access to the genomics, microarray, and related technologies to on-campus as well as off-campus research communities.
We offer a broad range of products and services, including whole genome gene expression, genotyping, DNA methylation, non-coding and microRNA analysis, proteomic microarray, real-time PCR, custom microarray printing, hybridization and data analysis, as well as next generation sequencing.
We promise to provide the best service and lowest price to all investigators.
Microarray Services
We provide a broad range of microarray products and services to our users, including:
Whole-genome gene expression and genotyping (Affymetrix, Illumina, and other platforms available),
MicroRNA
Custom DNA array printing and hybridization service
Proteomic array service
Sample preparation (DNA, RNA) and QC (using Aligent 2100 Biolnalyzer and NanoDrop quantification)
Microarray validation using Real-time PCR
Microarray data analysis using a variety of bioinformatics tools including GeneSpring and Ingenuity (IPA).
We plan to add NimbleGen's array CGH and Chip-IP analysis and next generation high speed sequencing in the near future.
Sequencing Services
We provide access to next generation sequencing (NGS) to investigators at UT Southwestern, at other institutions in the UT System, and at an additional cost to investigators outside the UT System. This facility is equipped with Illumina sequencers, including both the HISEQ 2500 and HISEQ1500.
The Core can receive flow cell ready samples (sequencing libraries that are prepared by the user) or perform sequencing library production for genomic libraries, RNA-SEQ applications, and small RNA (microRNA) applications. Data output routinely will provide de-multiplexing and alignment to the genome of choice using a variety of assembly and analysis programs, including CLC-Biosystems workbench, a BWA-GATK-Genotyper pipeline, a Bowtie-TopHat analysis pathway, and the Illumina ELAND DNA sequence aligner.
Limited access to post sequence data analysis software is also available through the Genomics and Microarray Core, including both CLC-Biosystems (two floating licenses available for on campus users) and the Genome Studio software packages. The Core can also provide more extensive bioinformatics analysis to users for an additional charge.
The operation of this facility is supplemented with University resources, which allows extremely low pricing for investigators within the UT System. Non-UT System investigators can also use our Core; however, pricing is higher for these investigators in that the entire cost of the procedures must be recovered. Information on available protocols, pricing, and sample submission guidelines are provided on the Genomics and Microarray Core website.