Finding the truth
Retired NFL players help scientists uncover complexities behind brain disorders
DALLAS – June 20, 2019 – Brian Duncan inspected his battered high school football helmet with nostalgic pride, its padless interior reminiscent of an era when players had fewer protections against the head-jarring hits that were once a celebrated part of the game.
Other mementos from Mr. Duncan's closet were spread across his family's kitchen table: award plaques and photographs from his NFL career in the late 1970s, trophies from his amateur boxing bouts, even yellowed newspaper clippings from his days riding bulls under an alias at Texas rodeos.
Highlights:
Study shows no significant association between cognitive impairment, length of NFL career, and concussion history.
Scientists say further research is needed to understand how concussion and other factors contribute to cognitive impairment.
I got the heck beat out of me in a lot of ways, Mr. Duncan, 67, recalled with a chuckle, standing over a collection of sports memorabilia he had not seen in a decade. But back then no one thought about concussions. I'm fortunate it hasn't affected me.
Brian Duncan competed in Texas rodeos while part of the SMU football program.
Brian Duncan, left, had a stint as a Golden Gloves boxer before embarking on his professional football career.
Brian Duncan played for the SMU Mustangs in 1973 and 1974.
Undrafted out of SMU, Brian Duncan had a brief stint in the World Football League before catching on with the Cleveland Browns as a running back and kick returner.
Brian Duncan participates in a UT Southwestern-led football clinic held in 2018 at SMU designed to educate children on the fundamentals of the game.
The mindset of athletes during Mr. Duncan's time is in stark contrast to the concussion awareness that now permeates all levels of sport, elevated by concerns that NFL players are more likely to develop brain disorders due to repeated blows to the head. But an ongoing volley of research both supporting and negating this premise has created uncertainty about what scientists truly know about the issue and has given credence to other data suggesting that a more nuanced and complex combination of factors contributes to brain disorders.
Among the latest examples, a UT Southwestern study of retired NFL players published this spring showed no significant association between the length of their careers, the number of concussions they sustained, and their cognitive function later in life. Other research has found comparable results in high school athletes.
The perception is that if you play football and hit your head a bunch, you're going to have cognitive problems when you get older, said Dr. Nyaz Didehbani, a neuropsychologist who led the UT Southwestern study. This new research suggests that we don't know the entire story yet.
'Finding the truth'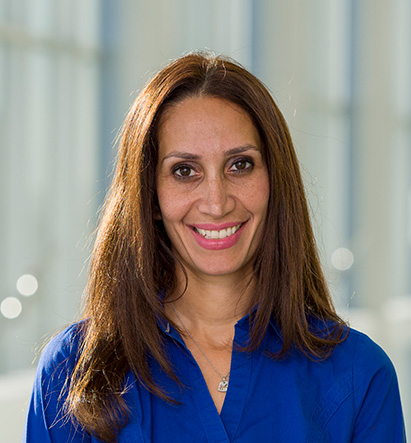 Mr. Duncan is among more than 70 former NFL players participating in research at UT Southwestern's O'Donnell Brain Institute to better assess factors that lead to brain disorders.
Some participants have mild to severe forms of cognitive impairment. Most, like Mr. Duncan, show no signs of it, and some are curious about why their lengthy concussion history has not led them to a similar fate.
I am for finding the truth, said Mr. Duncan, a running back and kick returner for the Cleveland Browns and Houston Oilers from 1976-1978.
Mr. Duncan has seen the media coverage highlighting the neurological health problems of several former NFL players, notably cases of chronic traumatic encephalopathy (CTE) that may involve memory loss and personality changes. Some former players are friends of his who have developed dementia and no longer recognize him. He has watched with interest how these developments have prompted strong reactions across the country – from parents who have removed their children from youth football to rule changes in the college and professional ranks.
Yet some research suggests that avoiding football may not significantly reduce the chances of developing a brain disorder. A study published in 2017 assessed data from about 3,900 males who graduated from high school in Wisconsin in 1957 and compared their cognition at age 65. It found no significant links between those who played football and those who developed cognitive impairment.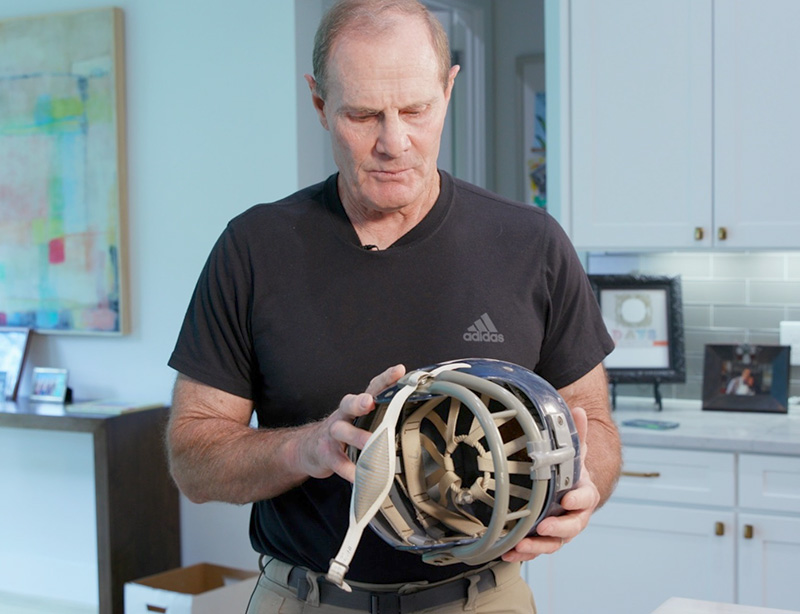 The UT Southwestern study Mr. Duncan participated in was a smaller sample size – 35 former NFL players ages 50 and older who had sustained various numbers of concussions through their careers. They were administered an array of tests that measured memory, processing speed, and other cognitive abilities. Similar to the high school study, the research did not reveal significant correlations between cognition and concussion history or length of NFL career.
These findings indicate we need more research to understand risk factors for brain disease and how these interact with each other, said Dr. Didehbani, whose study was published in the Archives of Clinical Neuropsychology. Are people more likely to develop CTE or Alzheimer's disease just because they had repeated concussions? Or are genetics, lifestyles, or other factors important for those conditions to manifest?
Significant steps
Those questions are being researched further at UT Southwestern, which is also collecting more data from middle and high school athletes. A major part of that effort involves a large state-authorized program named ConTex that requires the biggest high schools in Texas to report all sports concussions for analysis by UT Southwestern. Scientists intend to use the resulting data to provide a gauge for whether certain rules or equipment changes are improving player safety.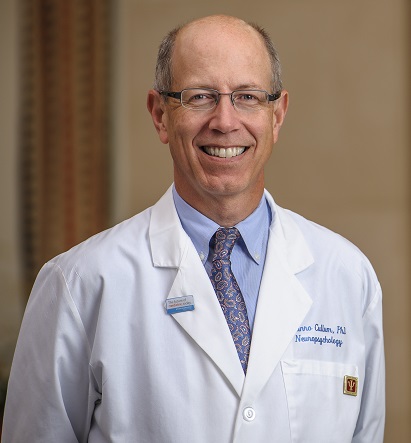 We are taking significant steps to better understand the relationship between contact sports and their potential effects on the brain, said Dr. Munro Cullum, a UT Southwestern neuropsychologist who oversees the ConTex database project and has also conducted research on former NFL players. These projects are needed if we are to know more precisely how concussion and other factors influence our cognition in the long term.
No regrets
Mr. Duncan was a football standout at his high school in Graham, Texas, about two hours west of Dallas. He later played at SMU and during his college career mixed in some bull riding competitions and a stint as a Golden Gloves boxer before embarking on his professional football career.
The ache in his knees and back remind him daily of the toll those sports took on his body – all the hits in practice and games, the numerous concussions, and other injuries that eventually led him to multiple knee and back surgeries.
But he has no regrets, he said, because football instilled in him the perseverance and work ethic that enabled him to succeed after leaving the gridiron. Mr. Duncan runs his own oil and gas company from his hometown of Graham, has been married 43 years, and has raised three sons – one of whom played with the New York Jets.
Still, Mr. Duncan acknowledges contact sports may not be for everyone. Although research continues into football's role in cognitive impairment, he has seen enough to convince him that head trauma is indeed a factor.
Football is a violent game, he said. And, for whatever reason, there are people who are more affected by hits than others – whether it's genetics or bone structure or something else. I think with enough research we'll be able to figure that out.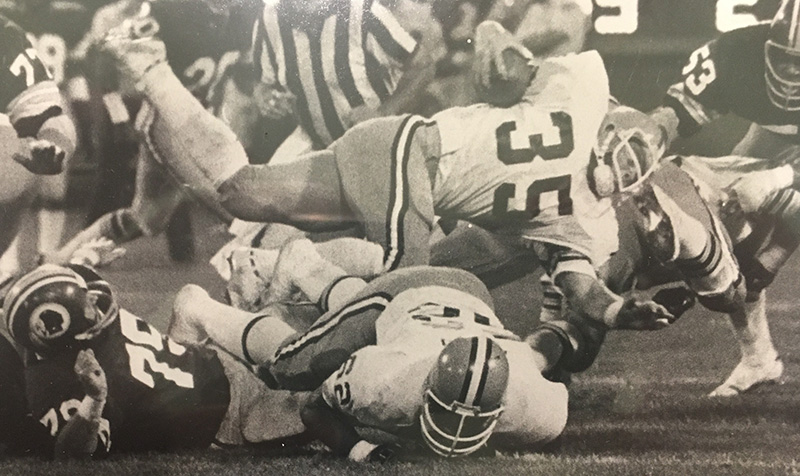 Besides helping with studies, Mr. Duncan said it's important to him to teach youth how to maximize safety on the field. Last year, he participated in a UT Southwestern-led football clinic at SMU designed to educate children on the fundamentals of the game.
He is pleased to see a new generation of players benefit from increased safety measures – including better helmets than the suspension-style gear he wore in high school. But he said even those changes won't protect players from future health problems if they don't learn proper tackling techniques and develop healthy exercise and eating habits that stick with them through adulthood.
Citing research that shows links between brain health and fitness, Mr. Duncan still works out regularly with weight training and cardio exercises, allowing him to maintain essentially the same physique he had in college. Perhaps it's among the reasons why he has avoided cognitive impairment.
The jury is completely out on exactly what factors cause those issues, he said. And that's a big reason why I want to see more studies. What is the truth?
About the study
The study, in addition to the ConTex registry, was supported in part through UT Southwestern's Texas Institute for Brain Injury and Repair, which was established with $7.5 million in annual funding from the Texas Legislature to explore the full spectrum of brain injuries from strokes to spinal cord injuries. Dr. Cullum is a Professor of Psychiatry, Neurology and Neurotherapeutics, and Neurological Surgery who holds the Pam Blumenthal Distinguished Professorship in Clinical Psychology. Dr. Didehbani is an Assistant Professor of Psychiatry with the Peter O'Donnell Jr. Brain Institute.
About UT Southwestern Medical Center
UT Southwestern, one of the premier academic medical centers in the nation, integrates pioneering biomedical research with exceptional clinical care and education. The institution's faculty has received six Nobel Prizes, and includes 22 members of the National Academy of Sciences, 17 members of the National Academy of Medicine, and 15 Howard Hughes Medical Institute Investigators. The full-time faculty of more than 2,500 is responsible for groundbreaking medical advances and is committed to translating science-driven research quickly to new clinical treatments. UT Southwestern physicians provide care in about 80 specialties to more than 105,000 hospitalized patients, nearly 370,000 emergency room cases, and oversee approximately 3 million outpatient visits a year.