Our goal is to provide the best and most comprehensive clinical training in a department that recognizes the critical need for research—both basic and clinical—to advance our field and oncology in general.
---
Highlights and Stats
14
Medical residents in training
29
Medical resident alumni
8
Medical physics residents in training
23
Medical physics resident alumni
72
Faculty from 58 different institutions
3,536
Number of SBRT treatments for FY2020
15
External beam fractions on average per patient for FY2020
4,445
HDR fractions delivered since 2009
883
Gamma Knife treatments for FY2020
94
Clinical trials actively accruing and in follow-up
"

"As residents, we have the opportunity to learn from a diverse cancer diagnosis and treatment, but also engage in cutting-edge research both in clinical and basic science. Because of this, we are well prepared for careers from the community to academia. I am most proud of our supportive and inclusive culture where every voice is heard and valued and every culture is celebrated. Our faculty and leadership genuinely want everyone to succeed in their unique ways and work hard to help everyone achieve their goals. "

"

Yuanyuan "Faith" Zhang, M.D., Ph.D.
PGY-5 Resident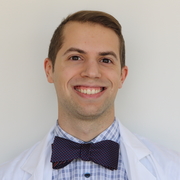 "I was initially attracted to UTSW for its broad range of educational opportunities, including exposure to SBRT techniques, brachytherapy procedures, clinical trials, and AI-based research. However, what I've found extra special are the relationships that I've formed with both my patients and my colleagues. UTSW truly fosters a collegial environment, which makes coming to work every day enjoyable. And I think that's special."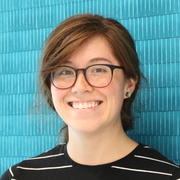 "I appreciate how parts of the program are tied into the clinic so we can observe what is actually going on. This kind of training reinforces my interest in medical physics and helps me better understand the material."
"What I appreciate the most at UTSW is the wide spectrum of procedures, research, and resources it offers and the faculty and staff that value education and training. I not only have exposure to state-of-the-art treatment modalities, but also get to participate in innovative research, teaching, and leadership opportunities. I greatly value the friendships and relationships that I've developed with my colleagues and the faculty and staff who make every day fulfilling and enjoyable. I believe that when I complete my residency training at UTSW, I will be more than prepared for a career in clinical practice and academia."
Programs
Upcoming Events
All recruitment interviews will be conducted virtually. If you are selected for an interview, you will be contacted by a program coordinator with additional instructions.