The PROVIDES Program is the Provost's Initiative for Diverse Emerging Scholars. Our mission is to help increase diversity within the postdoctoral community at UT Southwestern and to support the successful transition of postdoctoral fellows into independent faculty positions.
This program is for graduating Ph.D. students who plan to pursue an academic faculty position.
Read about the PROVIDES Program launch to improve mentoring, recruitment, and scholarship.
What Does PROVIDES Offer?
PROVIDES Scholars start the program when their postdoctoral fellowship begins, and the program continues throughout the duration of their fellowship. The program is an avenue for postdoctoral fellows to be involved with faculty mentors, experience professional development opportunities, receive leadership and grant-writing training, and gain access to research facilities.
Our mentorship and professional development opportunities include:
Biannual meetings with a Faculty Mentoring Committee that provides professional guidance and assists with transition into independence
Assistance preparing competitive extramural fellowship grant applications
Training in grant writing
Attendance at the PROVIDES Seminar Series featuring distinguished scientists from diverse backgrounds and access to workshops on topics such as "Communication Skills" and "How Search Committees Work"
Leadership training through participation in practice sessions, journal clubs, and monthly works-in-progress luncheons
Support from the Postdoctoral Affairs Office, the Office of Diversity and Inclusion, Postdoctoral Association, and the Office of Career and Professional Development.
Access to Core Facilities
As PROVIDES fellows pursue research in their own area of interest, they gain access to top research tools at UT Southwestern including cryo-electron microscopy, DNA genotyping, DNA microarray, electron microscopy, flow cytometry, genomics and microarray, high-throughput screening, live-cell imaging, medicinal chemistry, metabolic phenotyping, next-generation sequencing, proteomics, transgenics, and structural biology.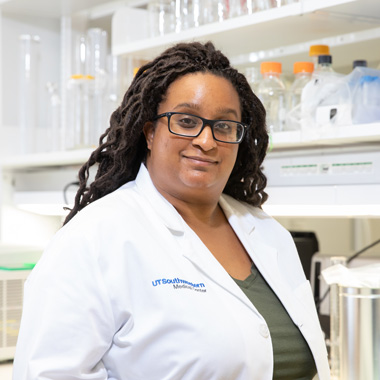 "UTSW is one of the most active and vibrant metabolism communities in the world. The research environment is collaborative, growth-oriented, and rich with opportunities for training and gaining mentorship. Great discoveries have been made here."
Keisha N. Hardeman, Ph.D.
Biomedical Chemistry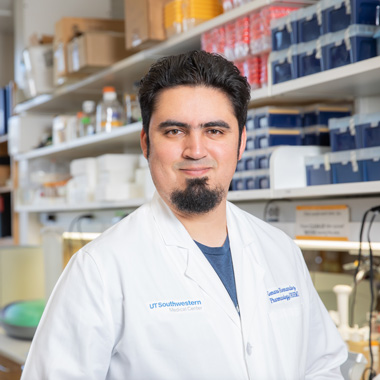 "I chose UTSW for my studies because it is the mecca for metabolic research. Moreover, I immediately noticed the friendly and collaborative environment at UTSW that allows one to interact and learn from outstanding scientists."
Genaro Hernandez, Ph.D.
Cell and Molecular Biology Graduate Program
PROVIDES Application Requirements
Please submit the following materials:
Must be a

US Citizen or Permanent Resident

One-page abstract of Ph.D. thesis
Research proposal (limited to 1,000 words, not including references):
If a UT Southwestern mentor has been selected, proposal should focus on proposed postdoctoral research project
If a UT Southwestern mentor has not been selected, proposal should focus on applicant's area of scientific interest
Names and addresses of three references, one of whom is the principal predoctoral adviser
Letter of support from UT Southwestern faculty mentor:
If you have selected a UT Southwestern postdoctoral mentor, letter should come from this person.
If UT Southwestern postdoctoral mentor has not been selected, please list up to three UT Southwestern faculty and describe your interest in that lab.
Curriculum vitae
PDFs of published or accepted manuscripts plus a five-sentence summary of applicant's role in each publication
Statement of career goals (limited to 250 words)
Statement of commitment to diversity and inclusion in basic science (limited to 250 words).
Applicants should be close to completing their Ph.D. degree or have completed their degree within 15 months of becoming a PROVIDES scholar, though later graduation dates may be considered.
Our admission period is ongoing, so you can submit your application at any time. To apply, please send an email containing the required materials to PROVIDES. PROVIDES@utsouthwestern.edu
Seminar Series
Upcoming Seminar Speaker
Javier Garcia Bermudez, Ph.D.
Postdoctoral Associate, The Rockefeller University

"Understanding the Role of Antioxidant Pathways in Cancer Progression"

Research Seminar: 4:00 PM - 5:00 PM
Meet with Postdocs and Graduate Students: 5:00 PM - 6:00 P
Previous Speakers
Dr. Craig Cameron

University of North Carolina

Chair of Microbiology and Immunology

"Antiviral Therapy: Towards the Personal and the Precise"

Dr. Karine Gibbs
University of California, Berkeley
Associate Professor
"Micro-crowdsourcing: How Swarming Bacteria use a Local Sense of Identity to Assemble and move as a Community"
Dr. Lillian Brady
NIH/NIDA - MOSAIC K99/R00 Scholar
Academic Pathways Postdoctoral Research Fellow
Vanderbilt University
"Sex differences in cholinergic regulation of dopamine release mechanisms underlying reward learning"
Dr. Christopher Barnes
California Institute of Technology
HHMI Hanna Gray Fellow
"Structural Characterization of Neutralizing Antibodies Induced by SARS-CoV-2 Infection or mRNA Vaccines
Dr. Sonya Neal
University of California, San Diego
Assistant Professor, Division of Biological Sciences
Cell and Developmental Biology
"Protein Homeostasis and How Organisms Use Quality Control Pathways to Mitigate this Universal Biological Stress"
Dr. Chantell Evans
Postdoctoral Fellow
HHMI Hannah Gray Fellow
University of Pennsylvania
"Investigating the Spatial and Temporal Dynamics of Mitophagy in Neurons"
Dr. Kelly Chibale
University of Cape Town
"Targeting kinases in the human malaria parasite for drug discovery"
Dr. Melanie McReynolds
Princeton University
"NAD+ Flux is Maintained in Aged Mice"
Contact Us
Russell DeBose-Boyd, Ph.D.
PROVIDES Co-Director
Phone: 214-648-3467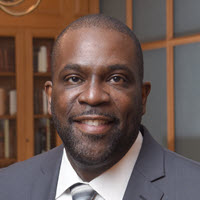 Arnaldo Diaz Vazquez, Ph.D.
PROVIDES Co-Director
Phone: 214-648-2527