The Provost's Initiative for Diverse Emerging Scholars (PROVIDES) pursues a twofold mission to:
Increase diversity within the postdoctoral community at UT Southwestern.
Help postdoctoral fellows successfully transition into independent faculty positions.
Developing Scholars into Faculty
PROVIDES selects graduating Ph.D. students who plan to pursue an academic faculty position. This initiative encourages mentorship, scholarship, and recruitment of career scientists from minority groups underrepresented in biomedical science. PROVIDES Scholars start the program when their postdoctoral fellowship begins, and the initiative continues for the duration of their fellowship.
The program launched with its first two scholars in October 2020.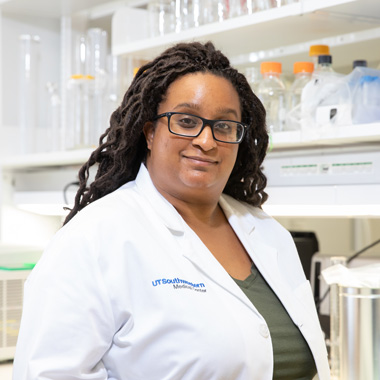 "UTSW is one of the most active and vibrant metabolism communities in the world. The research environment is collaborative, growth-oriented, and rich with opportunities for training and gaining mentorship. Great discoveries have been made here."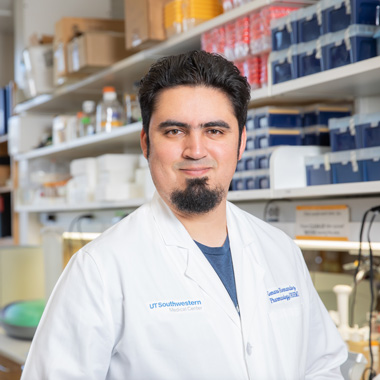 "I chose UTSW for my studies because it is the mecca for metabolic research. Moreover, I immediately noticed the friendly and collaborative environment at UTSW that allows one to interact and learn from outstanding scientists."
Program Benefits
Application Requirements
Submit Materials
Postdoctoral scholars must submit the following materials to be considered for the program:
Proof of U.S. citizenship or Permanent Resident status

One-page abstract of Ph.D. thesis

Research proposal (limited to 1,000 words, not including references)

If a UT Southwestern mentor has been selected, proposal should focus on proposed postdoctoral research project.
If a UT Southwestern mentor has not been selected, proposal should focus on applicant's area of scientific interest.

Names and addresses of three references, one of whom is the principal predoctoral adviser

Letter of support from a UT Southwestern faculty mentor:

If you have selected a UT Southwestern postdoctoral mentor, letter should come from this person.
If UT Southwestern postdoctoral mentor has not been selected, please list up to three UT Southwestern faculty and describe your interest in that lab.

Published or accepted manuscripts (in PDF format) plus a five-sentence summary of applicant's role in each publication

Statement of career goals (limited to 250 words)

Statement of commitment to diversity and inclusion in basic science (limited to 250 words)
Scheduling
Applicants should be close to completing their Ph.D. degree or have completed their degree within 15 months of becoming a PROVIDES scholar, though later graduation dates may be considered.
Our admission period is ongoing, so you can submit your application at any time. To apply, please PROVIDES@utsouthwestern.edu PROVIDES and include the required materials.
Contact Us
Russell DeBose-Boyd, Ph.D.
PROVIDES Co-Director
Arnaldo Diaz Vazquez, Ph.D.
PROVIDES Co-Director
Kristin Spain
PROVIDES Administrator