Adolescent Medicine Fellows
Third-Year Fellow (2020-2023)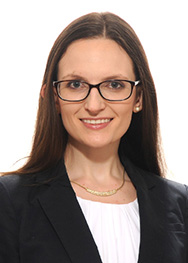 Julia Durante, M.D.
Education
B.S., Haverford College, Haverford, PA, 2011
M.D., Sidney Kimmel Medical College at Thomas Jefferson University, Philadelphia, PA, 2017
Postdoctoral Training
Pediatric Residency: Lehigh Valley Children's Hospital, Allentown, PA, 2020
Adolescent Medicine Fellowship: UT Southwestern / Children's Health, Dallas, TX (anticipate graduation 2023)
Who is Julia?

Who is Julia?

Julia is a native of Wilmington, Delaware who has spent much of her time in and around the Philadelphia area for undergraduate, medical school, and pediatrics residency. She found her way to Adolescent Medicine through her passion for reproductive health, mental health, and gender-affirming care, as well as her love of caring for adolescents and young adults. Moreover, she was drawn to join the field for its sincere involvement in advocating for the unique needs of young people. Julia enjoys musical theater, crosswords, trying new restaurants with her husband, and juggling her two small children.

Why I chose UTSW...

Why I chose UTSW...

"I was drawn to the program's strengths, including the faculty's expertise in sexual & reproductive health, and its renown services for providing gender-affirming care. Pioneering as the first fellow has been an incredible experience, and I look forward to further shaping the program's development alongside future fellows!"
First-Year Fellow (2022-2025)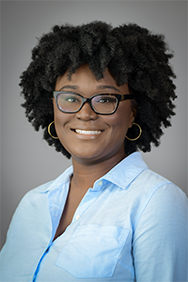 Jessica Sims M.D.