Advances in biomedicine depend upon innovation in recognizing complex associations between increasingly higher-dimensional data points from biological systems. Providing this innovation is the core task of bioinformatics. Previously understood as the 'computational branch of genetics and genomics', bioinformatics is fast becoming an overarching science of biomedical information processing. The Lyda Hill Department of Bioinformatics seeks to generate the intellectual and technical infrastructure required to integrate vastly diverse data types into models for the purpose of i) explaining biomedical processes from the molecular to the human scale and ii) predicting future outcomes of process interventions from current observations.
The foundation of the research programs in our Department is mathematics and computer science. Within our own labs and in collaborations across campus, we also engage in the development of experiments that enable and amplify the explanatory and predictive power of our computational models. Our Department is therefore home to theoreticians and experimentalists alike, who share a passion for the scientific exploration of uncharted territory in biomedicine through mathematical formalism and computation. The BioHPC, a world-class academic computing facility, is housed within our Department and employs a team of scientists dedicated to enabling computationally-driven research in the environment of a major academic medical center. In Spring 2021, the Department also integrated the Cecil H. and Ida Green Center for Systems Biology, which focuses on probing, modeling and programming of genetic and molecular circuits in cancer and bacteria.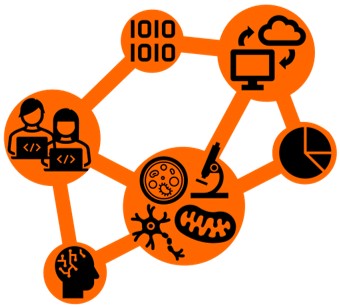 Our Department strives for team-work and team-education. Organized around the grant-funded research programs of our faculty, we generate platforms for cross-departmental and cross-institutional research and training. All members of our Department benefit from a climate of openness, peer-to-peer support in absence of hierarchical structure, and the belief in collective excellence.
---
Department News
Dr. Kevin Dean, PhD awarded the Distinguished Researcher Award from the President's Research Council at UT Southwestern at a dinner reception held on May 2, 2023.
The Discovery Engine Program's inaugural award was presented to Dr. Muhammed Sadik Yildiz for his project, Developing platelet profiling-based diagnosis tools for Alzheimer's Disease. Dr. Yildiz is a postdoctoral fellow with Dr. Erdal Toprak.
Dr. Andrew Weems and co-authors publish their study titled, Blebs promote cell survival by assembling ongenic signaling hubs in Nature.
Dr. Albert Montillo was awarded an R01 from NIH-NIGMS titled, Correcting biases in deep learning models.
Dr. Gabriel Muhire Gihana was awarded a Hanna Gray fellowship from the Howard Hughes Medical Institute for the project titled, Cell Morphological Regulation of Oncogenic Ras Signaling.