UT Southwestern Faculty and Inventors
Do you have an invention?
If you have an Invention to disclose, please submit UT Southwestern's Intellectual Property Questionnaire.
Purpose
The Office for Technology Development (OTD) supports UT Southwestern faculty and inventors by cultivating collaborative relationships with both the public and private sectors for the purpose of: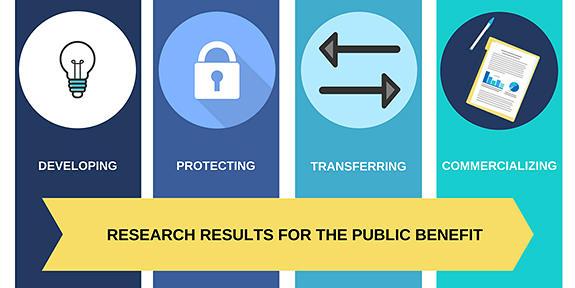 You may read more information about Technology Transfer and Intellectual Property as presented by Frank P. Grassler, J.D., Vice President for Technology Development.
For additional resources and videos related to Technology Transfer, please visit our Resources page.