About Technology Development
UT Southwestern Medical Center has been protecting and licensing intellectual property for more than 40 years. The Office for Technology Development (OTD) was created in 1998 to manage UT Southwestern's technology transfer activities and to facilitate the formation of biomedical companies based on UT Southwestern-developed technologies.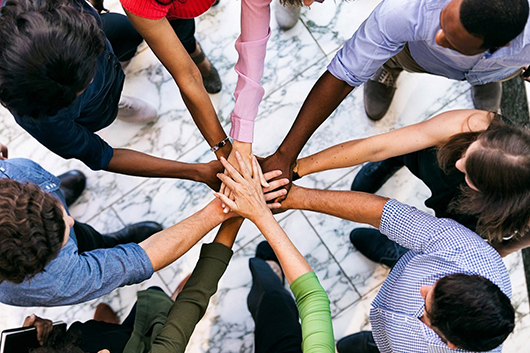 The Office for Technology Development team is comprised of the following groups:
Technology Commercialization manages and markets intellectual property developed by university investigators/inventors.
Cooperative & Sponsored Research drafts, negotiates and executes all non-royalty bearing legal agreements governing intellectual property transferred onto or off of UT Southwestern's campus.
Business Development identifies companies best suited for commercial development of intellectual property.
Venture Development researches technologies suitable for entrepreneurial development and assists in developing startup companies based on those technologies.
Shared Services manages the Office for Technology Development's financial portfolio.
Faculty Liaisons engage with faculty, clinicians and researchers, to facilitate intellectual property disclosures and to breakdown the complexities of the commercialization process.
Come visit OTD experts during TechDev Tuesday office hours beginning September 3rd. Feel free to call the Office for Technology Development at 214-648-1881 or email us. technologydevelopment@utsouthwestern.edu
Success Stories

Exonics Therapeutics is a biotechnology company focused on developing gene editing technologies like CRISPR/Cas9 to correct genetic mutations resulting in neuromuscular diseases such as Duchenne muscular dystrophy, a severe form of muscular dystrophy that occurs in 1 out of 3,500–5,000 boys worldwide. The company was recently acquired for a total deal value of approximately $1 billion by Vertex Pharmaceuticals, a global biotechnology company investing in transformative medicines for life-threatening diseases. The acquisition will help accelerate drug development for Duchenne muscular dystrophy and Myotonic Dystrophy Type 1.
Founded in 2017, Acquired in 2019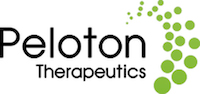 Peloton Therapeutics, Inc. is an oncology drug discovery and development company focused on advancing first-in-class small molecule therapies that provide patients suffering from life-threatening diseases with new therapeutic options. Peloton is developing a new oral treatment, PT2977, to target late-stage renal cell carcinoma and was recently acquired for an up front payment of approximately $1 billion and potential milestones of an additional $1 billion by Merck & Company, Inc., a recognized leader in cancer research. The acquisition will help advance the development of therapeutic medications for patients with cancer and other life-threatening diseases. Peloton Therapeutics is a wholly-owned subsidiary of Merck & Company, Inc.
Founded in 2011, Acquired in 2019

OncoNano Medicine, located in Southlake, Texas, is developing a new class of pH-activated compounds that digitalize and exploit the variability of pH in disease. pH variability is a proven, simple, and effective identifier of diseased tissue providing a foundation for the development of a broad range of highly targeted therapeutics and imaging agents. The company's lead program, ONM-100, targets tumor acidosis to accurately differentiate cancer from healthy tissue for use in surgery.
Founded in 2016
Reata Pharmaceuticals is a biopharmaceutical company based in Irving, Texas. Its mission is to develop novel therapeutics for patients with rare and life-threatening diseases by targeting molecular pathways that regulate cellular metabolism and inflammation.
Founded in 2002